Za'atar Chicken with Roasted Cauliflower
and Ancient Grain Salad
Za'atar Chicken with Roasted Cauliflower
and Ancient Grain Salad
Za'atar is a deeply flavourful mix of dried herbs, sumac and sesame seeds. In this Middle-Eastern feast, za'atar hogs the spotlight, and for good reason. Sprinkled over pan-fried chicken and oven-roasted cauliflower, the intoxicating fragrances only intensify - it's the spice blend that just keeps on giving! We continue to explore the best of this regional cuisine with a bulgur salad. This toothsome whole grain is the perfect sidekick here, jazzed up with hits of citrus and sautéed spinach.
4 Boneless Chicken breasts

115g Baby spinach

1 Garlic clove

1 Lemon

1 Lebanese cucumber

1 Cauliflower

225g Bulgur

18g Za'atar

120g Yogurt
Olive oil
Salt & Pepper
Large pot
Large pan
Sheet pan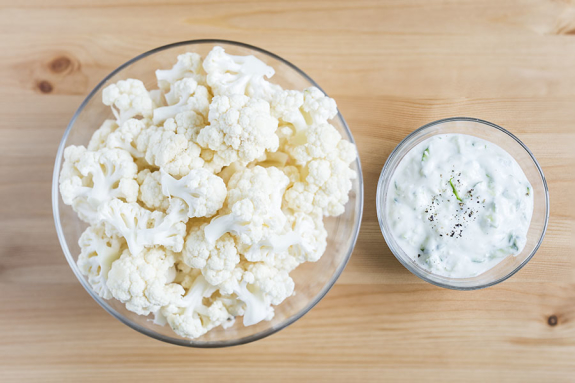 Mise en place
Preheat the oven to 450°F. Bring a large pot of salted water to a boil. Cut out and discard the cauliflower core; cut the head into bite-sized florets. Grate the cucumber. Mince the garlic. Juice the lemon. In a bowl, combine the yogurt, grated cucumber, garlic and ¼ of the lemon juice; season with S&P to taste.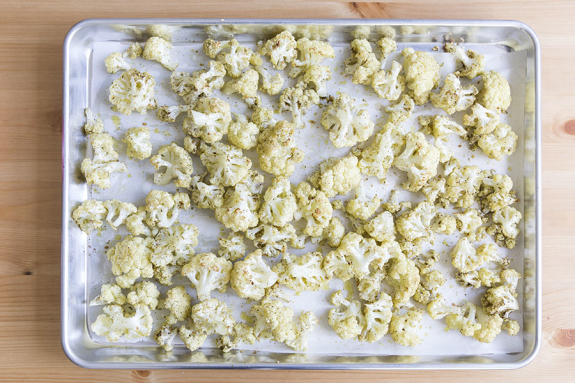 Roast the cauliflower
On a lined sheet pan, toss the cauliflower with a drizzle of olive oil and season with S&P and ½ the za'atar. Arrange in a single, even layer and roast, stirring halfway through, 18 to 20 minutes, or until lightly browned and tender when pierced with a fork. Remove from the oven. Transfer to a serving dish and set aside in a warm spot.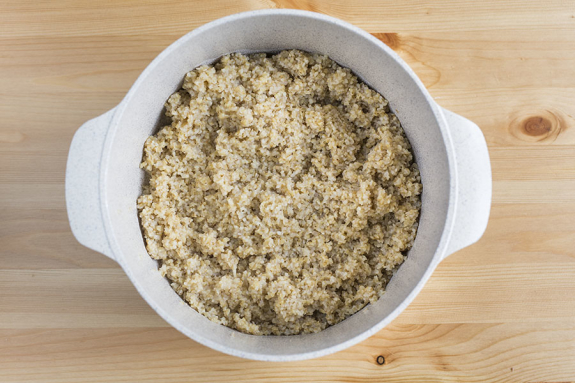 Cook the bulgur
Add the bulgur to the pot of boiling water and cook, 12 to 14 minutes, until tender. Drain thoroughly and return to the pot.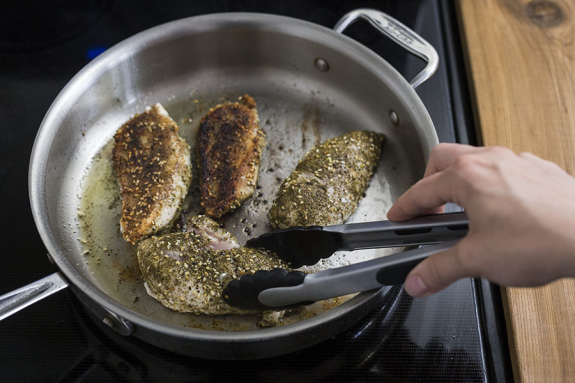 Cook the chicken
In a large pan, heat a drizzle of olive oil on medium-high. Pat the chicken dry with paper towel; season with S&P and the remaining za'atar. Add the chicken to the pan and cook, partially covered, 4 to 6 minutes per side, until browned and cooked through. (Or fire up your BBQ on medium-high and grill for the same amount of time.) Transfer to a serving dish and set aside in a warm spot, leaving any browned bits (or fond) in the pan.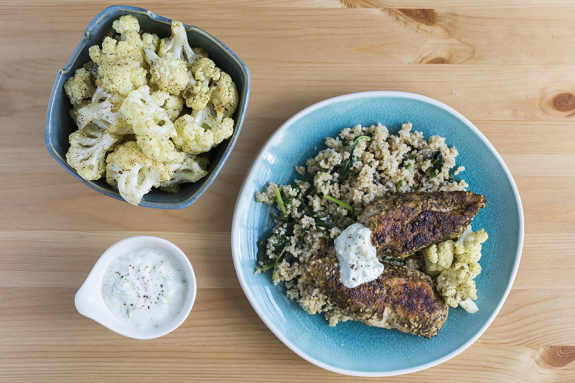 Make the salad & serve
In the reserved pan, heat a drizzle of olive oil on medium-high. Add the spinach; season with S&P. Cook, stirring occasionally, 1 to 2 minutes, or until wilted. Transfer to a cutting board and roughly chop. Add to the pot of cooked bulgur along with the remaining lemon juice and a drizzle of olive oil. Stir to combine and season with S&P to taste. Transfer to a serving dish. Serve the salad, za'atar chicken and roasted cauliflower with the tzatziki on the side. Bon appétit!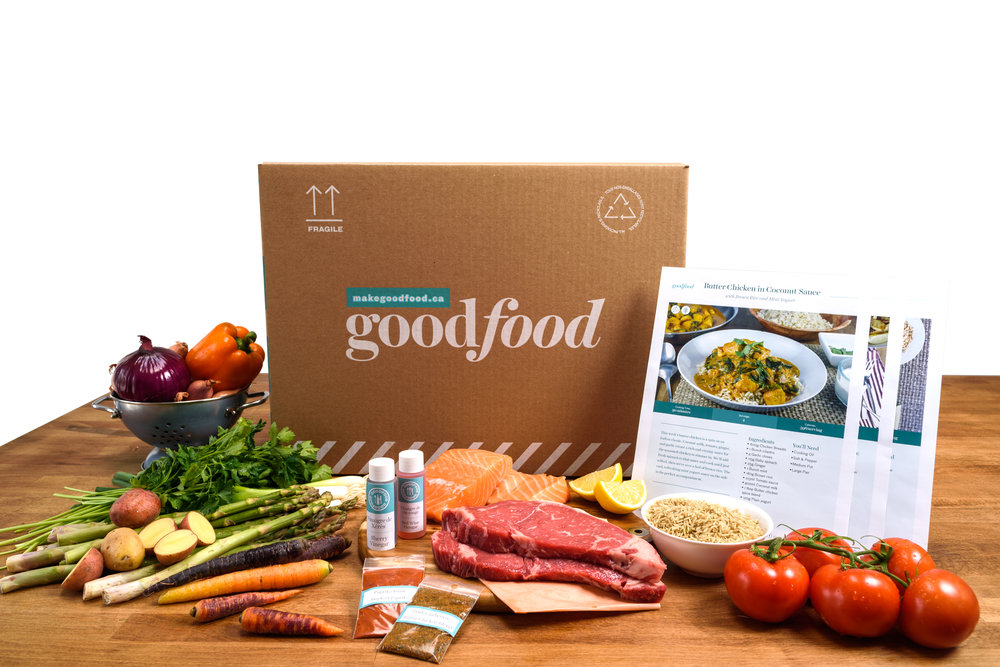 Let's get cooking
Discover a new way to cook with Goodfood: original recipes and the freshest ingredients delivered to your door every week.
Get started for just $4.99