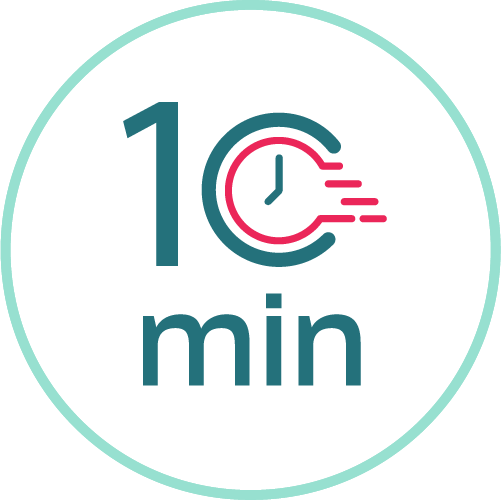 Warm Beet, Pear & Pecan Salad
with Baked Honey-Goat Cheese Croutons
Warm Beet, Pear & Pecan Salad
with Baked Honey-Goat Cheese Croutons
Children can be a little salad-shy, but we've got the croutons to convince them. Try slices of our Parisian baguettine topped with a mixture of goat cheese and cream, heated in the oven, and then drizzled with a little honey. The rest of the meal is styled for the season: pre-cooked beets sautéed in vinegar for tanginess, pears for sweetness and pecans for nutty crunch. Dress it with balsamic and it's ready—in a mere 10 minutes from start to seating.
180g Baby greens (lettuce mix, baby spinach, kale or arugula)

2 Pears

500g Pre-cooked beets

50g Pecan halves

28g Honey

30ml Balsamic vinegar

30ml Heavy cream

120g Goat cheese

1 Parisian baguettine
Contains: Milk, Sulphites, Pecans, Wheat, Barley
Large pan
Sheet pan
Olive oil
2 tbsp Butter
Salt & pepper (S&P)
Parchment paper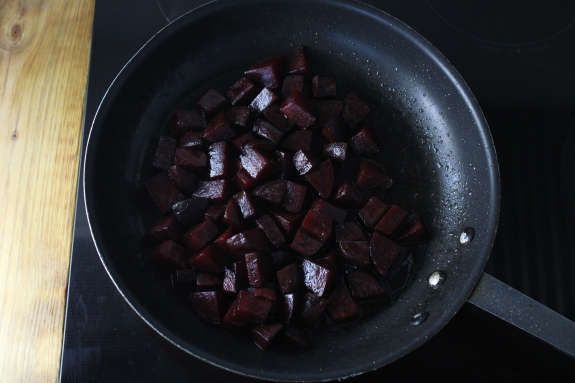 Sauté the beets
Preheat the oven to 450°F. Medium-dice the beets. In a large pan, heat 2 tbsp butter on medium-high. Sauté the beets, 4 to 6 min., until golden brown. Add ½ the vinegar and sauté, 1 to 2 min., until mostly evaporated; season with S&P. Remove from the heat to cool slightly.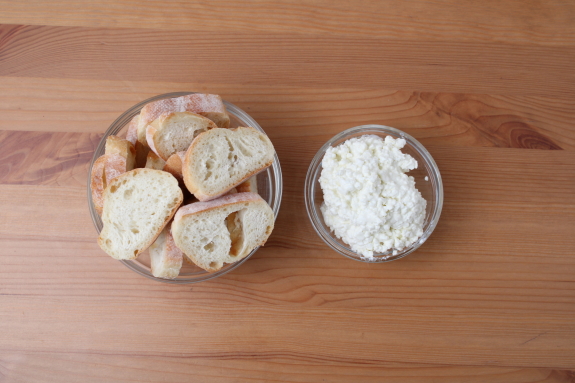 Mise en place
Slice the baguettine crosswise into ½ inch rounds. In a small bowl, combine the cheese and cream.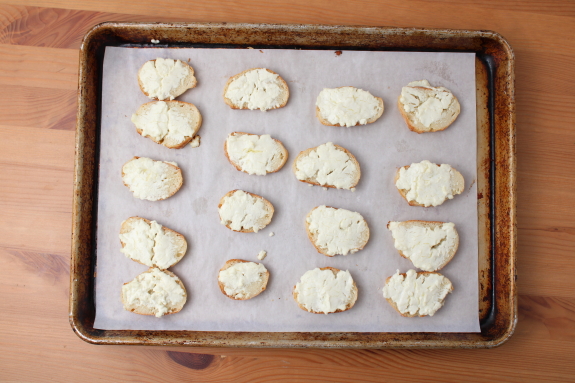 Make the croutons
Place the baguettine slices on a lined sheet pan. Top with the cheese mixture, spreading it in an even layer. Bake, 4 to 6 min., until nicely toasted.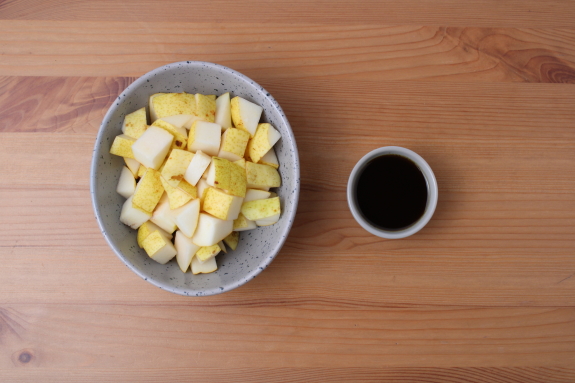 Start the salad
Core and medium-dice the pears. In a large bowl, make the vinaigrette by combining the remaining vinegar and 3 tbsp olive oil; season with S&P.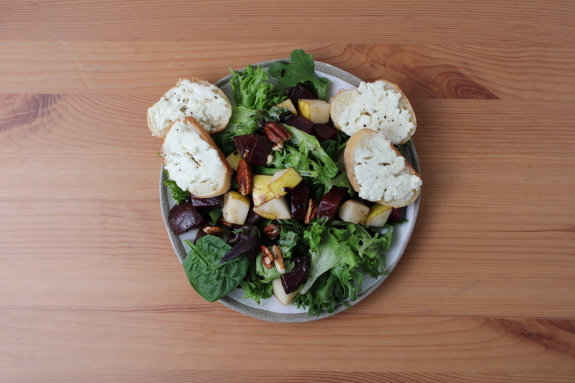 Finish the salad & serve
Drizzle the croutons with the honey; season with S&P. To the bowl of vinaigrette, add the baby greens, beets, pears and pecans; toss well. Divide the salad between your plates. Arrange the croutons around the salad. If desired, garnish the croutons with some of the pears. Bon appétit!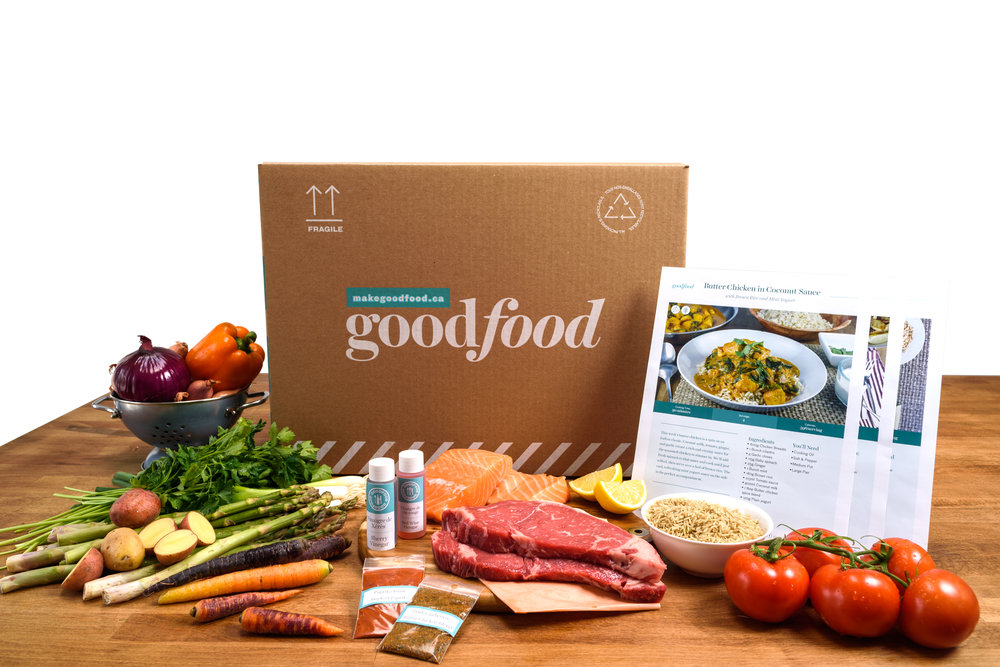 Let's get cooking
Discover a new way to cook with Goodfood: original recipes and the freshest ingredients delivered to your door every week.
Get started for just $4.99