Vegetarian Roasted Chickpea Shawarma Sandwich
with Honey-Tahini Vinaigrette
Vegetarian Roasted Chickpea Shawarma Sandwich
with Honey-Tahini Vinaigrette
In the Goodfood test kitchen we get a kick out of revamping classic meat dishes and putting a vegetarian twist on them. This time we have set our eyes on the Middle Eastern Shawarma. In our version we have replaced seasoned meat with spiced-roasted chickpeas. We are serving them in a hot pita filled with tomato, crunchy salad and a glorious honey-tahini vinaigrette. While our shawarma may be unconventional, it is every bit as mouthwatering!
115g Mixed greens

2 Garlic cloves

1 Shallot

1 Lemon

2 Lebanese cucumbers

1 Tomato

1 Bunch of mint

14g Honey

540ml Chickpeas (canned)

60ml Tahini

2 Pitas

8g GoodFood chickpea spice blend (sumac, sweet paprika)
Sheet pan
Olive oil
Salt & pepper
Whisk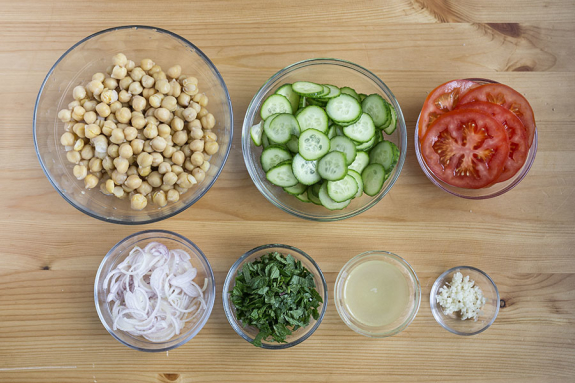 Mise en place
Preheat the oven to 425°F. Thinly slice the cucumber. Slice the tomato. Mince the garlic. Thinly slice shallot. Juice the lemon. Pick the mint leaves off the stems; roughly chop the leaves. Drain and rinse the chickpeas.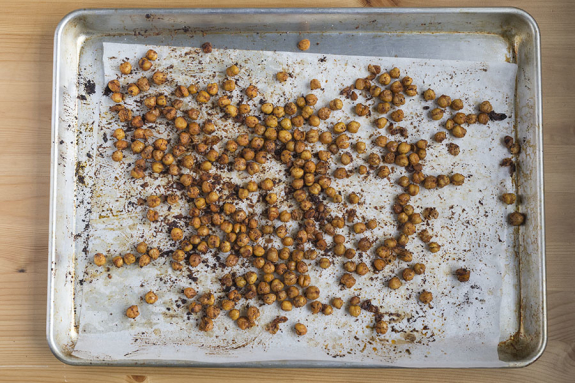 Prepare & roast the chickpeas
On a lined sheet pan, toss the chickpeas with a drizzle of olive oil, the spice blend and S&P. Arrange in a single, even layer and roast in the oven, stirring once, 20 to 25 minutes, until tender.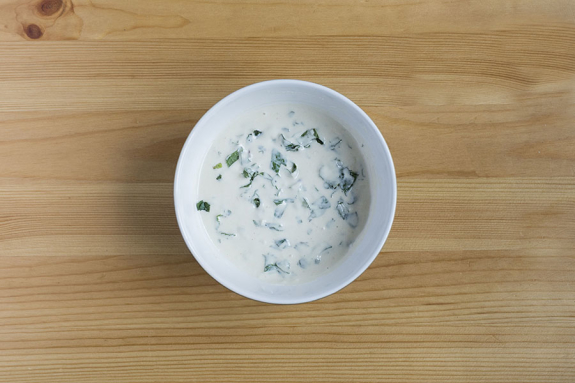 Make the tahini vinaigrette
While the chickpeas roast, in a small bowl, combine the tahini, honey, lemon juice, ½ the mint and as much garlic as you'd like. Whisk is 2 tbsp of water (double for 4 portions); season with S&P to taste.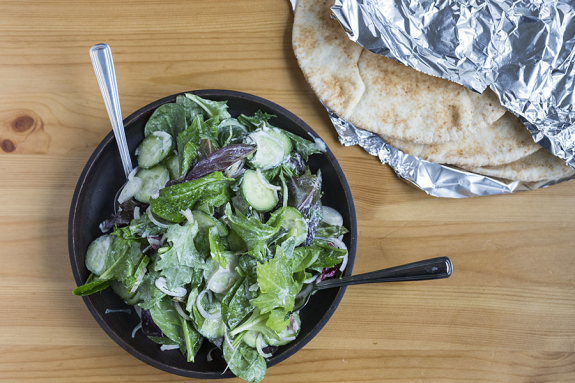 Warm to pitas & Make the salad
While the chickpeas continue to roast, wrap the pitas in foil and toast in the oven, 8 to 10 minutes, or until they are soft and warmed through. In a large bowl, combine the lettuce, ½ the sliced cucumber and the sliced shallot. Toss the salad with half the tahini vinaigrette; season with S&P to taste.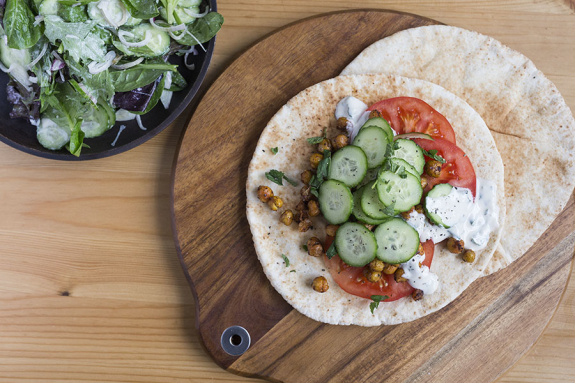 Assemble the sandwiches & serve
Divide the sliced tomatoes and roasted chickpeas between your pitas. Top with the remaining cucumber and drizzle with as much of the remaining tahini sauce as you'd like. Roll up the pitas and serve the salad on the side. Garnish the salad with the remaining mint. Bon appétit!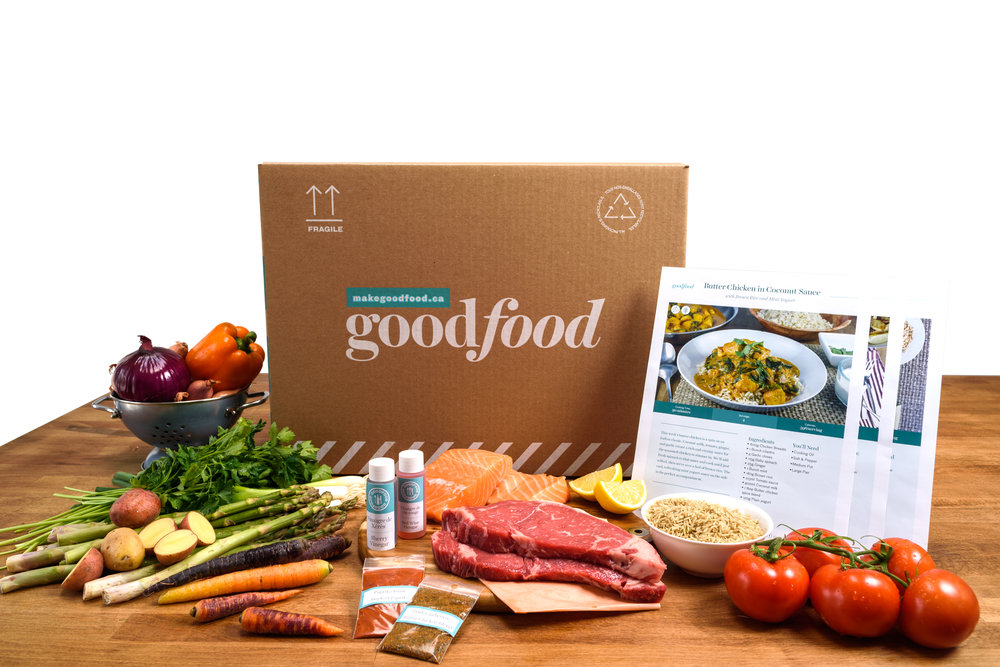 Let's get cooking
Discover a new way to cook with Goodfood: original recipes and the freshest ingredients delivered to your door every week.
Get started for just $4.99