Vegetarian Bourguignon with Porcini & Cremini Mushrooms
over Celery Root Mash
Vegetarian Bourguignon with Porcini & Cremini Mushrooms
over Celery Root Mash
Everyone can agree; beef bourguignon is delicious! But, after making tonight's vegetarian recipe, you may never want to go back to beef! You'll prepare a rich stew of cremini and porcini mushrooms, carrots, onions and celery. Then, you'll serve it all over a creamy celery root puree. Comforting, warm and satiating: everything you need to start your evening off on the right foot!
200g Carrots

1 Bunch of parsley

2 Garlic cloves

1 Onion (or shallot)

1 Celery stalk

170g Cremini mushrooms

680g Celery root

24g Vegetable demi-glace

15ml Tomato paste

7g Dried porcini mushrooms

18g Cornstarch
Small pot (or kettle)
Medium pot
Large pot
Strainer
Olive oil
1(2) tbsp Butter
Salt & pepper
Heatproof bowl
Peeler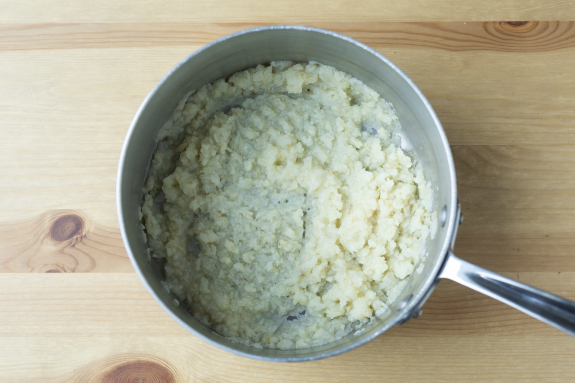 Make the celery root mash
Bring a large pot of salted water to a boil. Peel and medium dice the celery root. Add to the boiling water and cook, 25 to 30 minutes, until soft (the centers should be completely tender when pierced with a fork). Drain thoroughly and return to the pot. Using a fork (or potato masher), mash the celery root, adding 1 tbsp of butter (double for 4 portions); season with S&P to taste. Cover and set aside in a warm spot.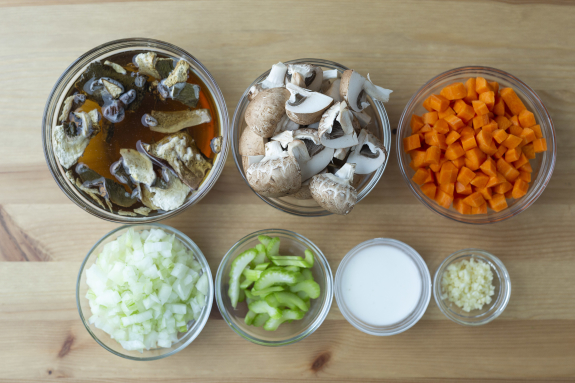 Mise en place
While the celery root cooks, in a small pot (or kettle), bring 2 cups of water to a boil (double for 4 portions). In a heatproof bowl, combine the dried porcini mushrooms with the boiling water; let stand for at least 10 minutes. Peel and small dice the carrots. Thinly slice the celery crosswise. Quarter the cremini mushrooms. Mince the garlic. Peel, halve and small dice the onion. In a small bowl, dissolve 2 tbsp water (double for 4 portions) into the cornstarch.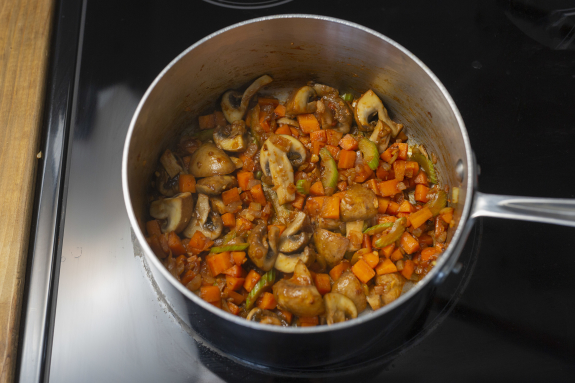 Start the bourguignon
In a medium pot, heat a drizzle of olive oil on medium-high. Add the carrots, celery, onions and garlic. Cook, 4 to 6 minutes, until the carrots begin to soften. Add the cremini mushrooms and cook, stirring occasionally, 3 to 4 minutes, until browned; season with S&P. Add the tomato paste and cook, stirring frequently, 1 to 2 minutes, until dark red.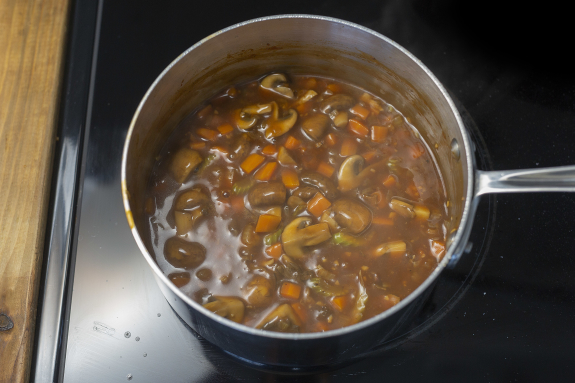 Finish the bourguignon
To the pot of vegetables, add the soaked porcini mushrooms (roughly chop before adding), porcini soaking liquid, demi-glace and the cornstarch slurry. Bring to a boil; reduce to a simmer and cook, 5 to 8 minutes, until the sauce has thickened; season with S&P to taste.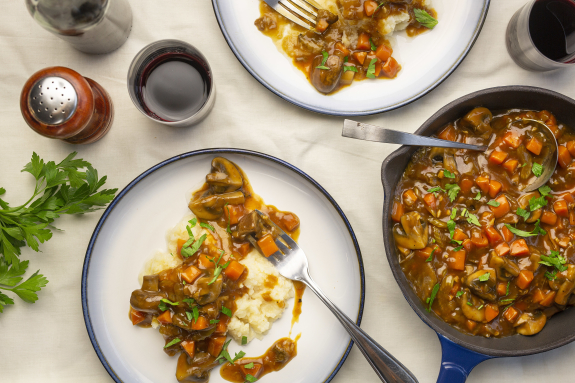 Plate your dish
Roughly chop the parsley leaves and stems. Divide the celery root mash between your plates. Spoon the finished vegetable bourguignon over the mash. Garnish with the parsley. Bon appétit!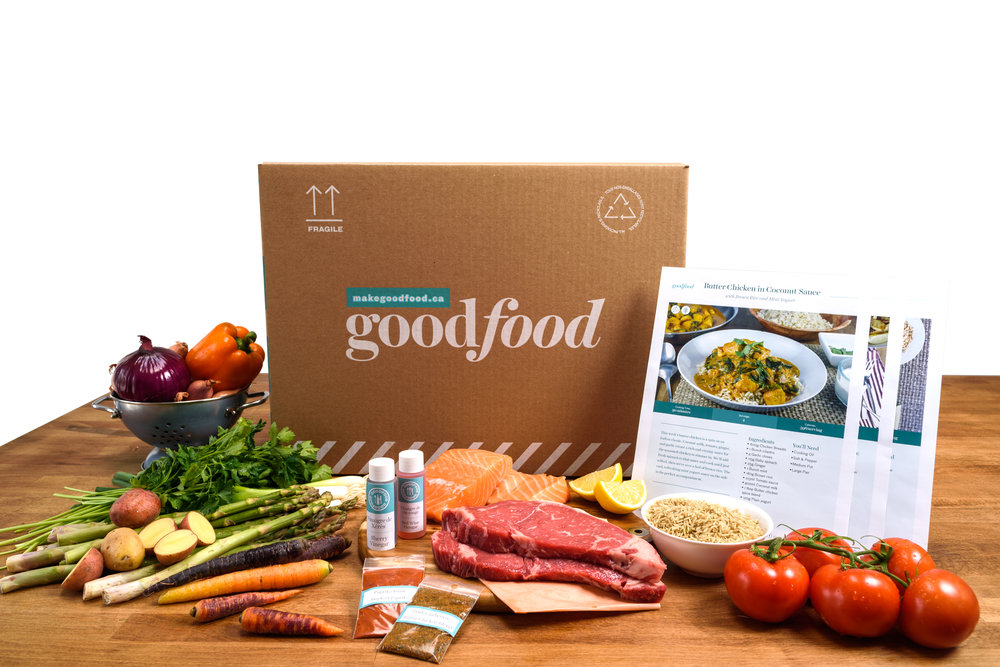 Let's get cooking
Discover a new way to cook with Goodfood: original recipes and the freshest ingredients delivered to your door every week.
Get started for just $4.99