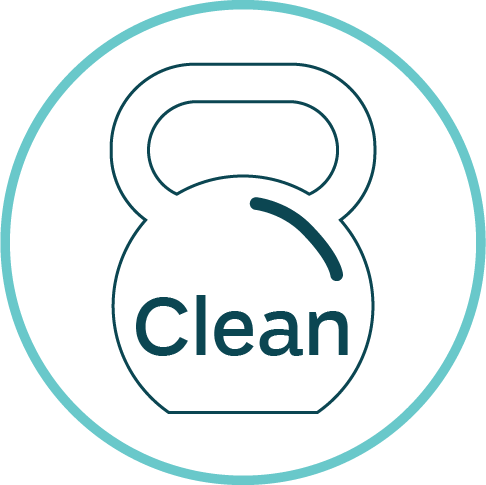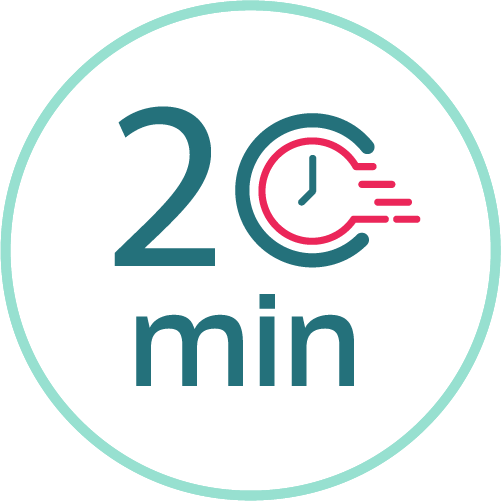 Tomato-Baked Beef Meatballs
with Feta & Greek Salad
Tomato-Baked Beef Meatballs
with Feta & Greek Salad
You'll fashion your meatballs with a hellenic twist tonight by simmering them in an oregano-spiced tomato sauce and broiling them with a topping of salty, briny feta cubes. Serve up this hearty, saucy protein with a refreshing side of Greek salad, mixing crisp cucumber with sweet pepper, onion, juicy tomato and verdant parsley.
340g Ground beef (high-protein serving)

15ml Minced garlic

25g Sliced red onions

1 Bunch of parsley

2 Cucumbers

1 Tomato

1 Sweet pepper

200ml Tomato sauce

15ml Red wine vinegar

60g Feta

15g Supper in Santorini spice blend (paprika, garlic, salt, roasted garlic, black pepper, sun-dried tomato, tomato, red bell pepper, oregano, mustard, rosemary)
Contains: Milk, Mustard, Sulphites
Medium oven-safe baking dish
Olive oil
Salt & pepper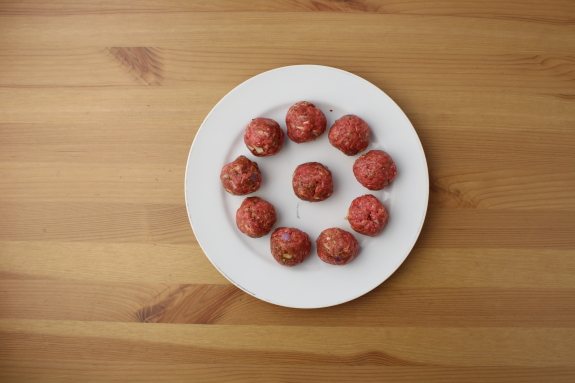 Prepare the meatballs
Preheat the oven to 450°F. In a large bowl, combine the ground beef, ½ the garlic and ½ the onions (chop any large pieces in half); season with ½ the spice blend and S&P. Gently mix to combine. Using your hands, form the mixture into 10 meatballs (double for 4 portions) about the size of a golf ball.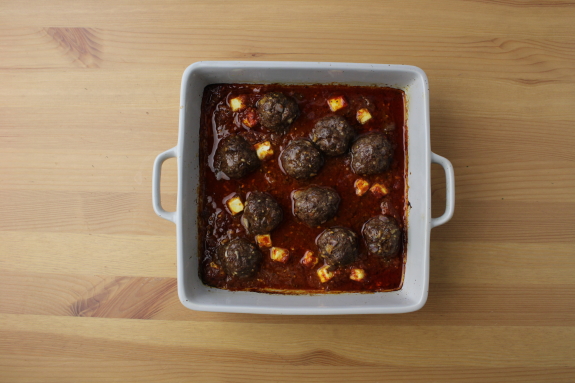 Bake the meatballs
In a medium, oven-safe baking dish, combine the tomato sauce and remaining garlic; season with all but a pinch of the remaining spice blend and S&P. Top with the meatballs* and ⅔ of the feta. Place in the oven and bake, 15 to 20 minutes, until the meatballs are cooked through. Switch the oven to broil and cook, 2 to 3 minutes, until browned.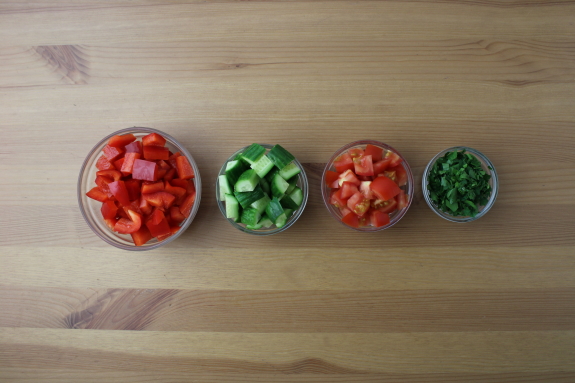 Mise en place
While the meatballs bake, medium-dice the cucumbers, tomato and sweet pepper. Roughly chop the parsley leaves and stems.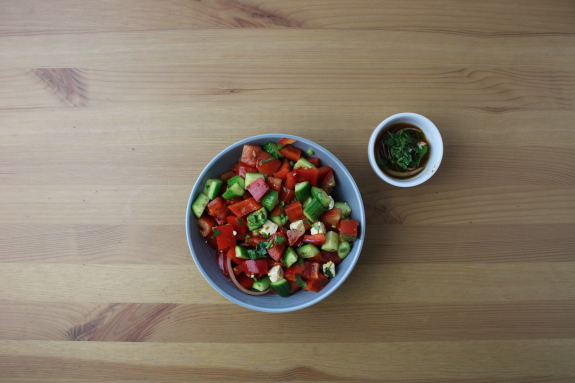 Make the Greek salad
In a small bowl, make the vinaigrette by combining the red wine vinegar, parsley, as many of the remaining onions as you'd like and 3 tbsp olive oil (double for 4 portions); season with the remaining spice blend and S&P to taste. In a large bowl, combine the cucumbers, sweet pepper, tomato, remaining feta and ½ the vinaigrette; toss well.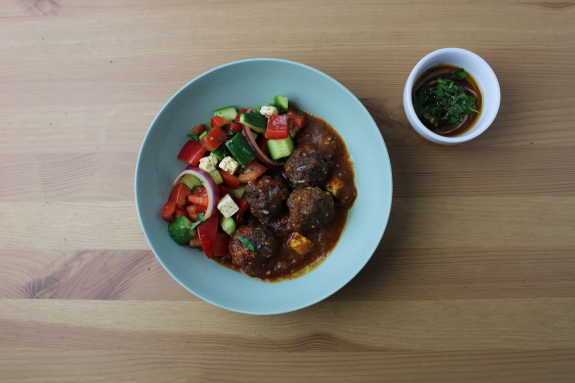 Plate your dish
Divide the tomato-baked meatballs and sauce between your bowls. Drizzle with as much of the remaining vinaigrette as you'd like. Serve the Greek salad on the side. Bon appétit!
*Health Canada recommends cooking ground beef to a minimum internal temperature of 71°C.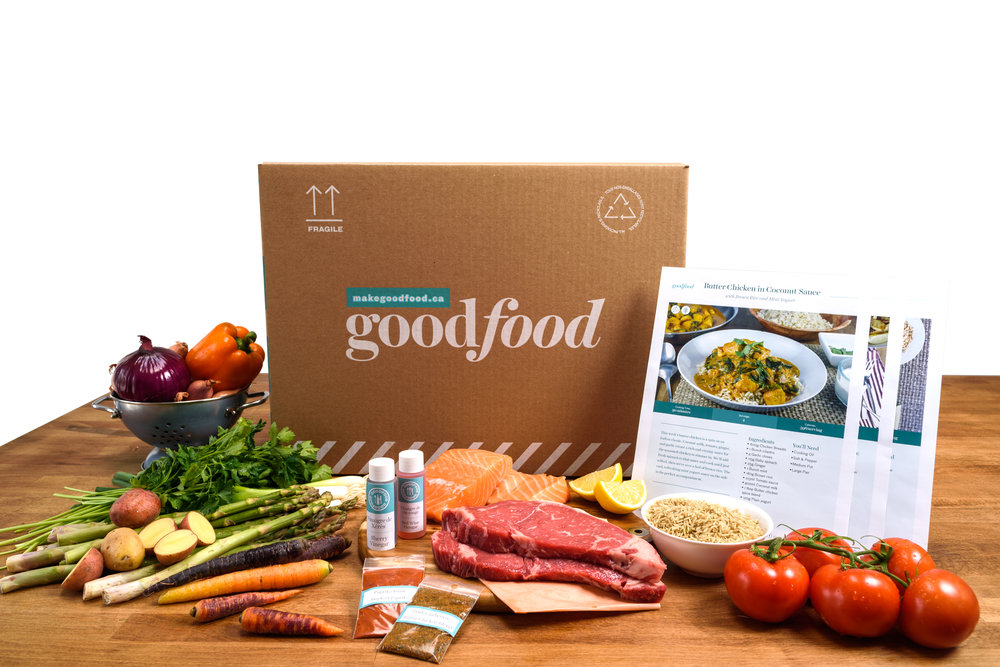 Let's get cooking
Discover a new way to cook with Goodfood: original recipes and the freshest ingredients delivered to your door every week.
Get started for just $4.99