Roasted Cauliflower with Romesco Sauce
Crispy Chickpeas & Baby Greens
Roasted Cauliflower with Romesco Sauce
Crispy Chickpeas & Baby Greens
Luscious slices of cauliflower and plump chickpeas take centre stage in this nourishing recipe. They're seasoned and roasted, then coated in a sumptuous romesco sauce featuring roasted red pepper, toasted hazelnuts and fresh parsley. Alongside our legumes and cruciferous vegetables, we serve a light salad dressed with a sherry vinaigrette to round out this elegant meatless meal.
12g Roasted cauliflower spice blend (smoked paprika, Hungarian paprika, tumeric, cumin, salt)
Medium pan
Strainer
Sheet pan
Olive oil
Oil
Salt & pepper
Parchment paper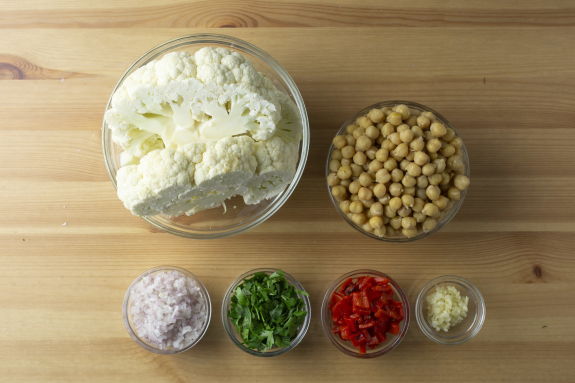 Mise en place
Preheat the oven to 450°F. Drain and rinse the chickpeas. Cut out and discard the cauliflower core; cut the head into 1-inch-thick slices. Small dice the roasted red pepper. Peel, halve and mince the shallot. Mince the garlic. Roughly chop the parsley leaves and stems.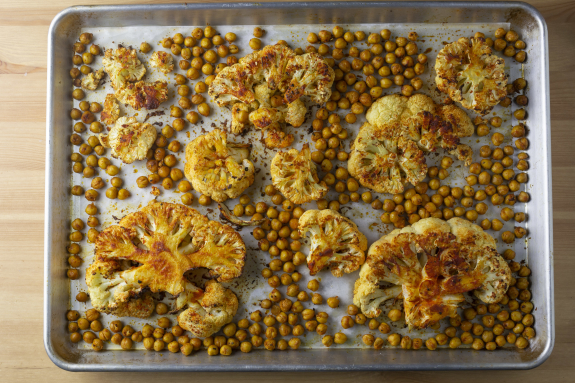 Roast the cauliflower & chickpeas
On a lined sheet pan, toss the cauliflower and chickpeas with a drizzle of oil; season with ¾ of the spice blend and S&P. Arrange the in a single, even layer and roast in the oven, stirring halfway through, 18 to 20 minutes, until lightly browned and tender when pierced with a fork. Remove from the oven and set aside in a warm spot.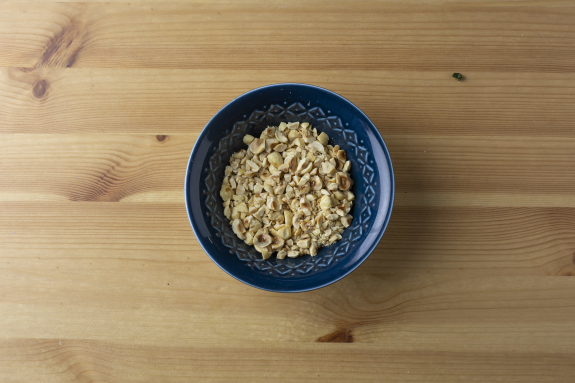 Toast the hazelnuts
While the cauliflower and chickpeas roast, heat a medium dry pan on medium. Add the hazelnuts and toast, 3 to 5 minutes, until fragrant and lightly browned. Transfer to a cutting board and finely chop. Reserve the pan.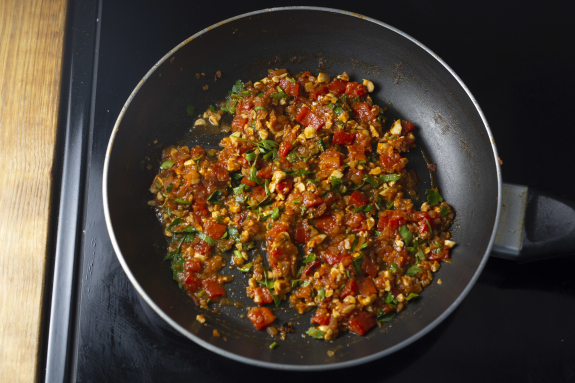 Make the romesco
In the same pan, heat a drizzle of oil on medium. Add the garlic and shallots and cook, stirring frequently, 30 seconds to 1 minute, until fragrant. Add the roasted red pepper, tomato paste and ½ the vinegar. Cook, stirring frequently, 1 to 2 minutes, until heated through. Off the heat, add the toasted hazelnuts and ½ the parsley; stir to combine thoroughly and season with the remaining spice blend and S&P to taste.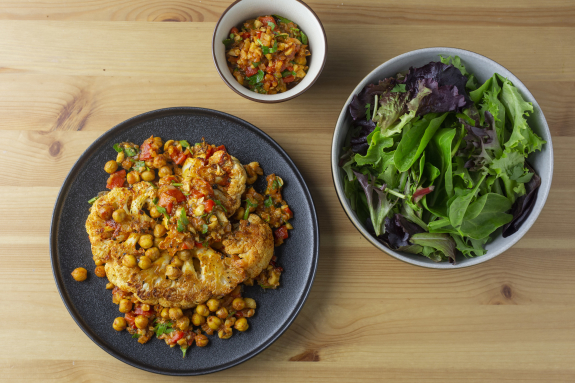 Finish & serve
In a bowl, combine the lettuce, remaining parsley and vinegar and 2 tbsp of olive oil (double for 4 portions); season with S&P to taste. Divide ½ the romesco sauce between your plates and spread out in a circular motion. Top with the roasted cauliflower, chickpeas and remaining romesco. Serve the salad on the side. Bon appétit!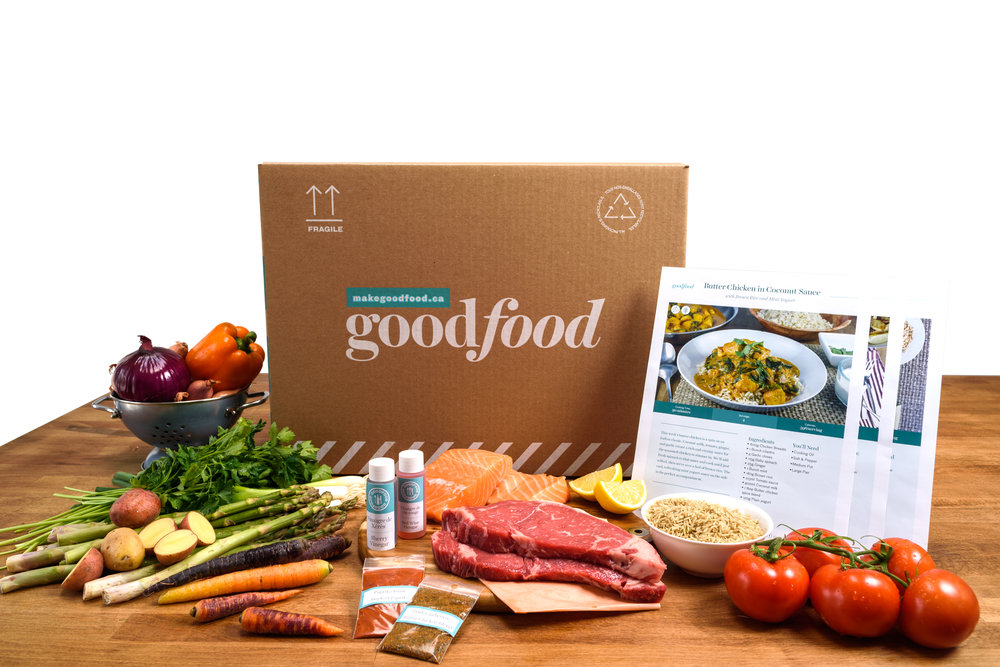 Let's get cooking
Discover a new way to cook with Goodfood: original recipes and the freshest ingredients delivered to your door every week.
Get started for just $8.75