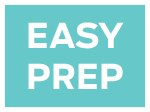 Indian Chicken Burgers with Grilled Apricot Slaw
& Bombay Potatoes
Indian Chicken Burgers with Grilled Apricot Slaw
& Bombay Potatoes
Dried fruits bring a delightfully sweet taste to any dish. Smoky tandoori-spiced chicken is stepping in today as our excuse to chow down on a grilled dried apricot, cabbage, carrot and mint slaw that sings with July's best flavours. Sandwich it all between two toasted buns and serve with Bombay-spiced potatoes on the side and a dollop of tzatziki for good measure.
4 Chicken thighs

450g Potatoes

100g Shredded green cabbage

100g Spiralized carrots

1 Bunch of mint

1 Lime

28g Dried apricots

60g Tzatziki

2 Classic hamburger buns

9g Bombay potato spice blend (coriander, mustard, turmeric, cumin, kosher salt, black pepper)

8g Mild tandoori spice blend (cardamom, bay laurel leaf, black pepper, cinnamon, clove, coriander, cumin, fennel, garlic, ginger, mint, nutmeg, paprika, sea salt, star anise, turmeric)
Contains: Egg, Gluten, Milk, Mustard, Sulphites, Wheat
Large grill pan
Sheet pan
Oil
Salt & pepper
Parchment paper
Aluminum foil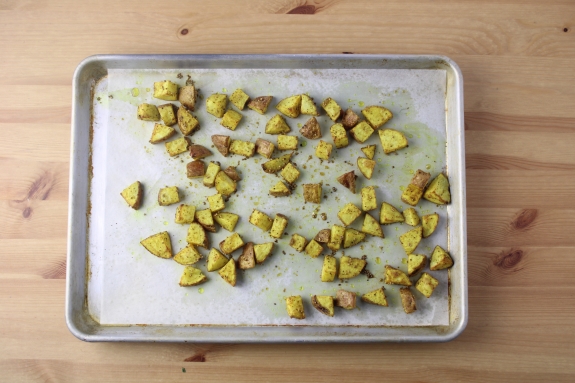 Cook the potatoes
Preheat the oven to 450°F. Heat your BBQ on high, making sure to oil it first. Cut the potatoes into bite-sized pieces. On a lined sheet pan, toss the potatoes with a drizzle of oil; season with the Bombay potato spice blend. Arrange in a single, even layer and roast in the oven, 20 to 25 minutes, until browned and tender when pierced with a fork. Remove from the oven and set aside in a warm spot.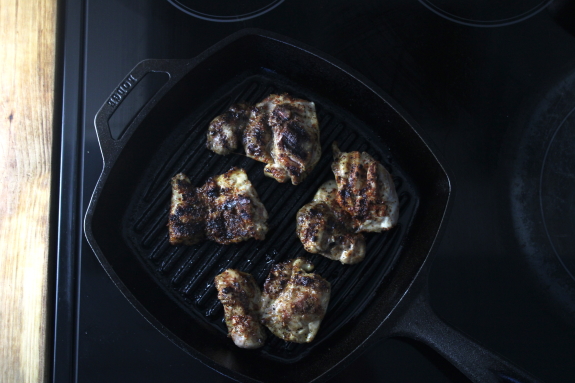 Cook the chicken
While the potatoes cook, pat the chicken dry with paper towel; season with the tandoori spice blend and season with S&P. Add the chicken* to the BBQ (or to a large grill pan, heating a drizzle of oil on medium-high first). Cook (partially covered if using a pan), 4 to 6 minutes per side, until cooked through. Transfer to a plate, leaving any browned bits (or fond) in the pan (if using).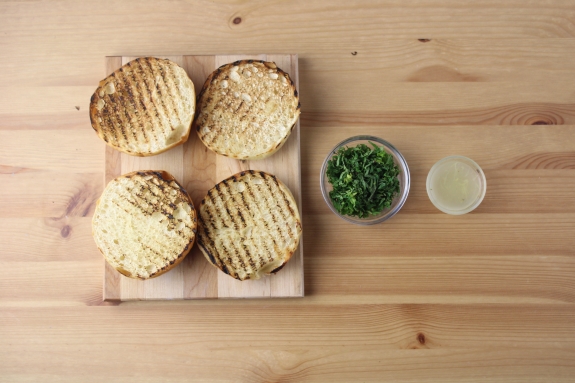 Mise en place & toast the buns
While the chicken cooks, pick the mint leaves from the stems; finely chop the leaves. Juice the lime. Place the buns cut sides down on the BBQ (or in the pan of fond on medium-high). Toast, 1 to 2 minutes, until lightly browned. Remove from the heat.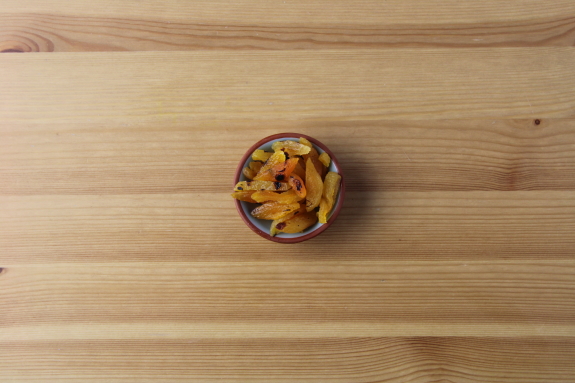 Cook the apricots
Heat the reserved pan of fond on medium-high (if using). In a small bowl, toss the apricots with a drizzle of oil and season with S&P. Using tongs, place a small sheet of aluminum foil over the BBQ grates; add the apricots to the BBQ (or reserved pan) and cook, 1 to 2 minutes per side, until slightly charred. Transfer to a chopping board and roughly slice.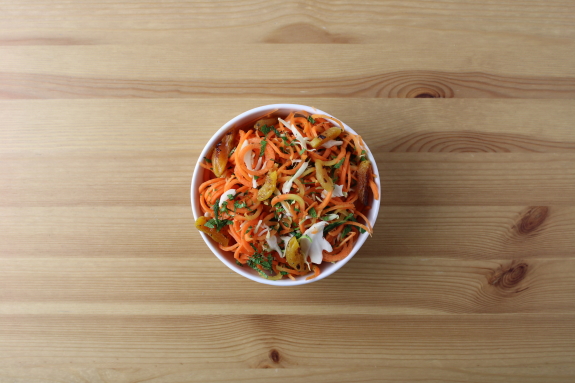 Make the slaw
In a large bowl, combine carrots, cabbage, apricots and ¾ of the mint. Add as much of the lime juice as you'd like; drizzle with oil and season with S&P to taste.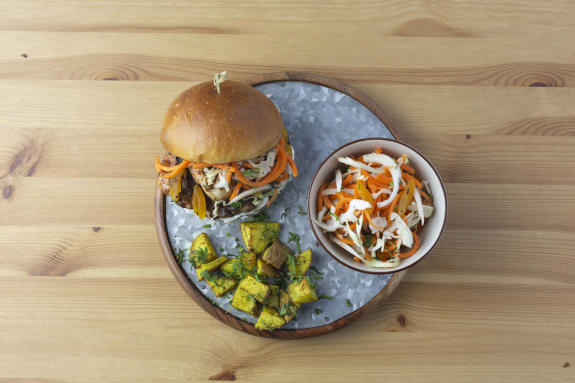 Finish & serve
Divide the toasted bun bottoms between your plates. Top with the tzatziki, chicken, a spoonful of the slaw and bun tops. Serve with the potatoes and any remaining slaw on the side. Garnish the potatoes with remaining mint. Bon appétit!
*Health Canada recommends cooking poultry to a minimum internal temperature of 74°C.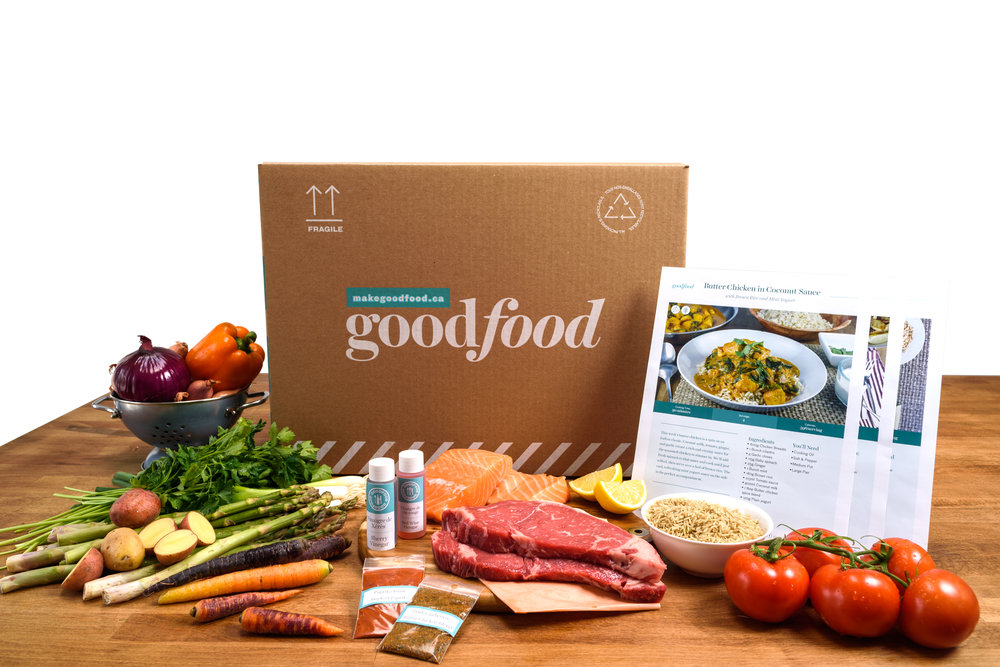 Let's get cooking
Discover a new way to cook with Goodfood: original recipes and the freshest ingredients delivered to your door every week.
Get started for just $4.99