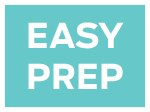 Everything Spiced Chicken Breasts with Dijon
Arugula-Cherry Tomato Salad & Roasted Potatoes
Everything Spiced Chicken Breasts with Dijon
Arugula-Cherry Tomato Salad & Roasted Potatoes
Let your oven do the heavy lifting tonight. Just coat these plump chicken breasts with Dijon mustard and an "Everything Bagel Spice Blend," a classic mix of poppy and sesame seeds, onion, garlic and coarse salt. Then pop them in to roast them alongside our baby red potatoes. A fresh salad of peppery arugula and plump cherry tomatoes tossed in a white wine vinaigrette accompanies this one-pan meal. It's so simple and delicious, all that's left for you to do is enjoy!
60g Baby arugula (or baby spinach)
10g Oven roasted potato spice blend (salt, paprika, garlic, vinegar powder, onion, red bell pepper, black pepper, sunflower oil, oregano, parsley, chives, Cayenne pepper)
8g Everything bagel spice blend (multicoloured sesame seeds, poppy seeds, dried onion, dried garlic)
Sheet pan
Olive oil
Salt & pepper
Parchment paper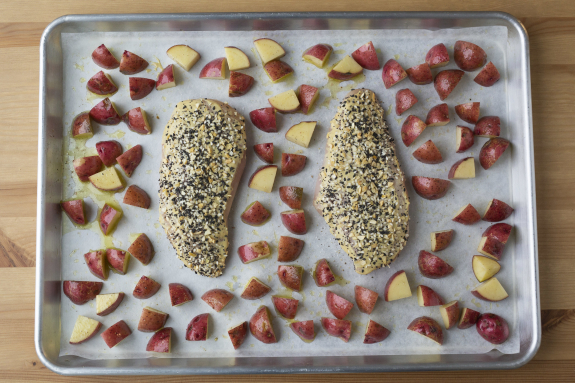 Prepare the potatoes & chicken
Preheat the oven to 450°F. Cut the potatoes into bite-sized pieces. On a lined sheet pan, toss the potatoes with a drizzle of olive oil; season with the roasted potato spice blend and S&P. Pat the chicken dry with paper towel; season with S&P. Divide the mustard among the chicken breasts and spread in an even layer on one side; top the mustard with the everything bagel spice blend. Arrange the chicken and potatoes in a single, even layer.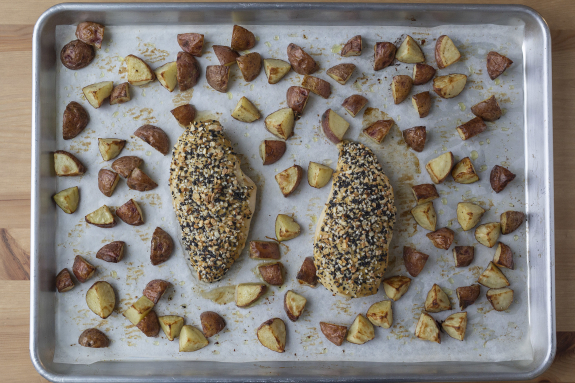 Cook the potatoes & chicken
Roast the potatoes and chicken in the oven, stirring the potatoes halfway through, 20 to 25 minutes, until the potatoes are browned and tender when pierced with a fork and the chicken is cooked through.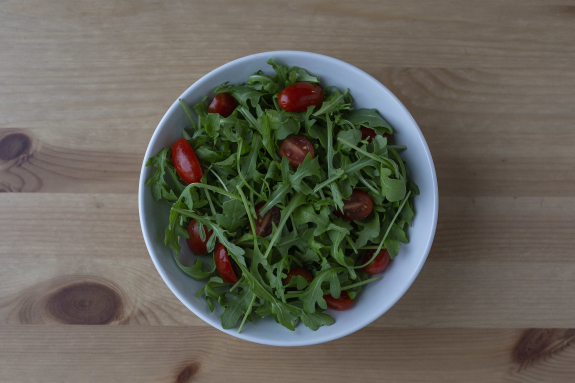 Make the salad
While the potatoes and chicken cook, halve the cherry tomatoes. In a large bowl, combine the tomatoes, arugula, vinegar and 3 tbsp of olive oil (double for 4 portions); season with S&P to taste.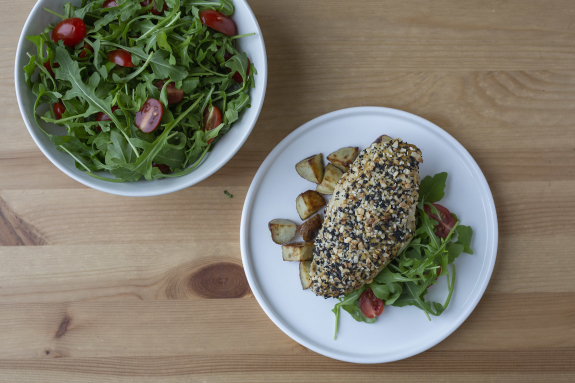 Plate your dish
Divide the roasted potatoes, chicken and salad between your plates. Bon appétit!
*Health Canada recommends cooking poultry to a minimum internal temperature of 74°C.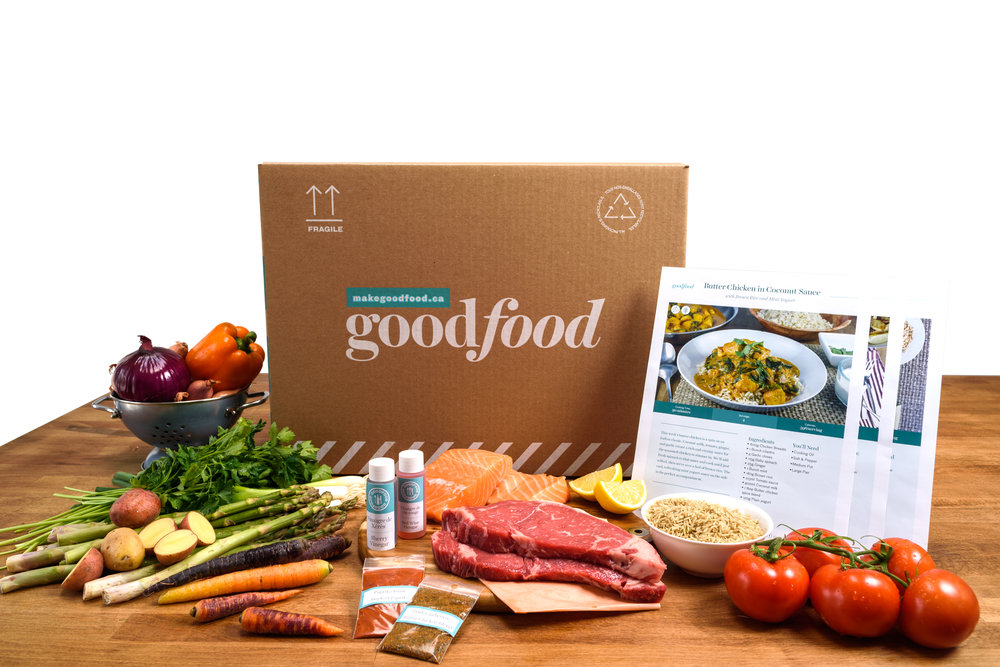 Let's get cooking
Discover a new way to cook with Goodfood: original recipes and the freshest ingredients delivered to your door every week.
Get started for just $8.75