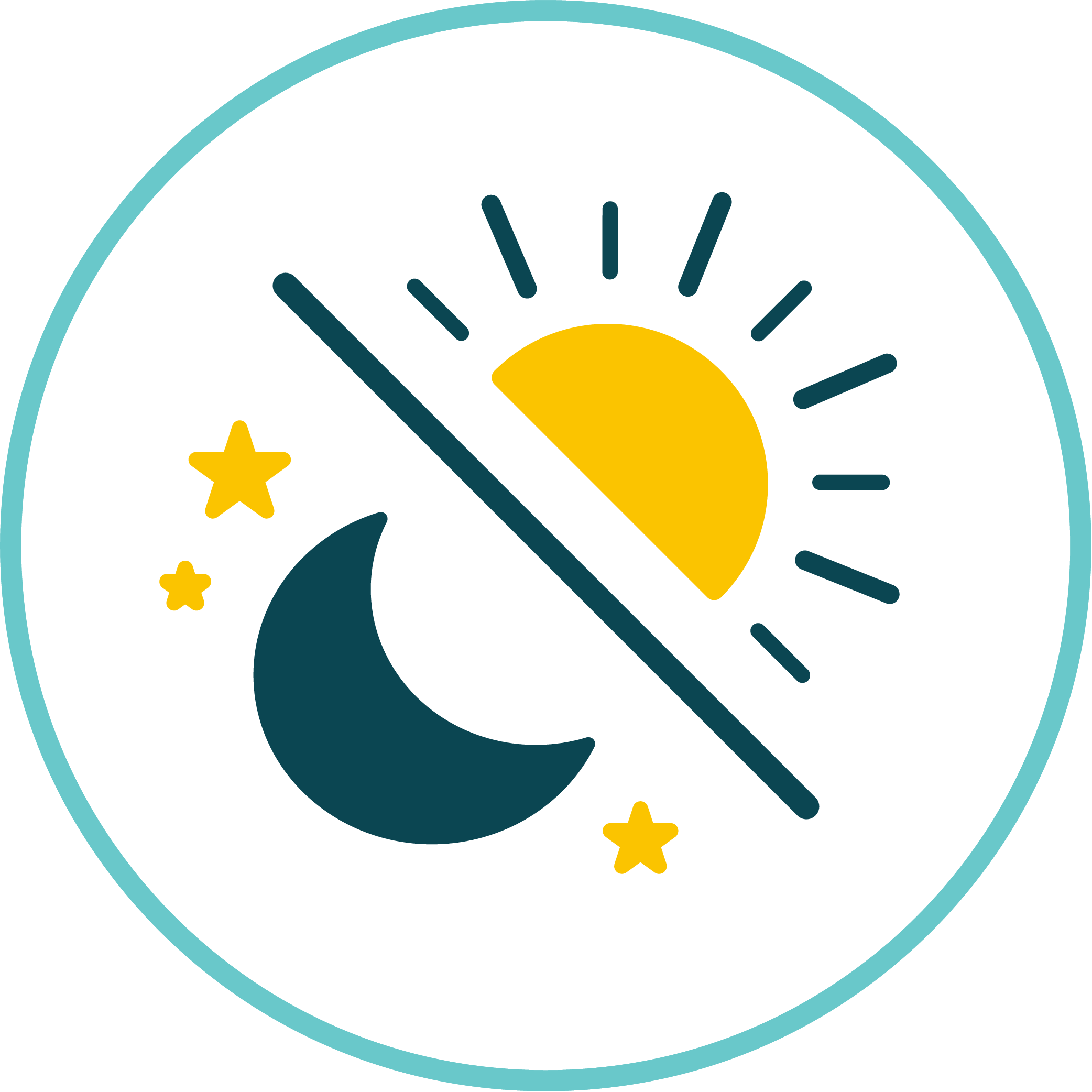 Dinner + Lunch Combo: Honey-Citrus Chicken
with Sweet Potatoes & Slaw + in Tacos with Oaxaca Cheese
Dinner + Lunch Combo: Honey-Citrus Chicken
with Sweet Potatoes & Slaw + in Tacos with Oaxaca Cheese
Cook once, eat twice! With our new Dinner + Lunch Combo recipe option, you've got the evening covered plus a marvellous mise en place for a second meal the next day. These plates put you in a happy Mexican mood, starring grilled breasts of chicken licked with warm, smoky spices, a splash of citrus and a honey dribble. Roasted sweet potato wedges and a cilantro-flecked slaw add heartiness and freshness at suppertime. Swap in a tortilla for lunch, smeared with sour cream and ready to hold warmed chicken slices and some smartly saved slaw. ***Lunch cooking time: 15 min. Calories: 640/serving. Nutritional facts: Total fat: 27 g | Saturated fat: 10 g | Sodium: 940 mg | Total carb: 51 g | Sugars: 12 g | Protein: 49 g | Fibre: 7 g. *See below for dinner nutritional facts.
4 Chicken breasts

450g Sweet potatoes

180g Radishes

1 Bunch of cilantro

2 Scallions

2 Limes (or lemons)

300g Shredded green cabbage

14g Honey

86ml Sour cream

60g Grated Oaxaca cheese

6 Wheat flour tortillas

18g Southwestern Kick spices (sea salt, smoked paprika, cumin, garlic flakes, coriander, paprika, oregano, black peppercorns, allspice, cloves, cinnamon)
Sheet pan
Oil
Salt & pepper
Parchment paper
Grill pan (or BBQ)
Aluminium foil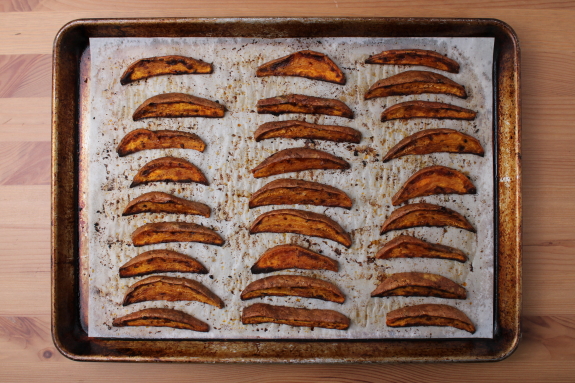 Roast the sweet potatoes
Preheat the oven to 450°F. If you wish to use a BBQ, heat it on medium, making sure to oil the grill first. Cut the sweet potatoes lengthwise into ½ inch wedges. On a lined sheet pan, toss with a drizzle of oil, ⅓ of the spices and S&P. Arrange in a single layer and roast, 22 to 24 min., stirring halfway through, until browned and tender.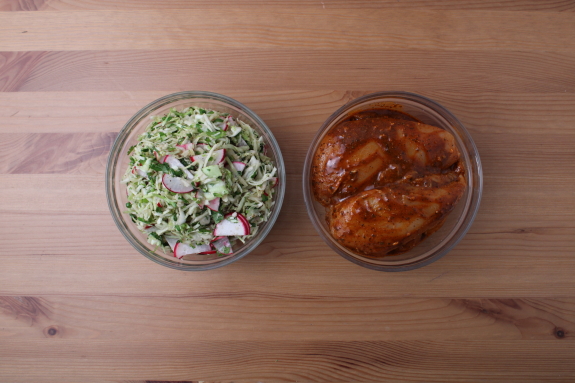 Mise en place
While the sweet potatoes roast, halve the radishes lengthwise; thinly slice crosswise into half-moons. Juice the limes. Thinly slice the scallions. Roughly chop the cilantro leaves and stems. In a large bowl, make the slaw by combining ½ the lime juice and 3 tbsp oil (double for 4 dinner portions); generously season with S&P. Add the cabbage, radishes, scallions and cilantro; toss well. In a second large bowl, make the marinade by combining the remaining lime juice, the honey and a generous drizzle of oil; season with the remaining spices and S&P. Add the chicken; toss well.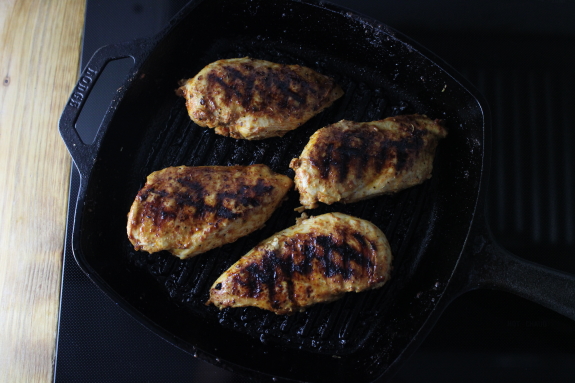 Grill the chicken
In a grill pan, heat a drizzle of oil on medium. Grill the chicken* (letting the excess marinade drip off) in the pan (or on the BBQ), partially covered, 6 to 8 min. per side, until cooked through.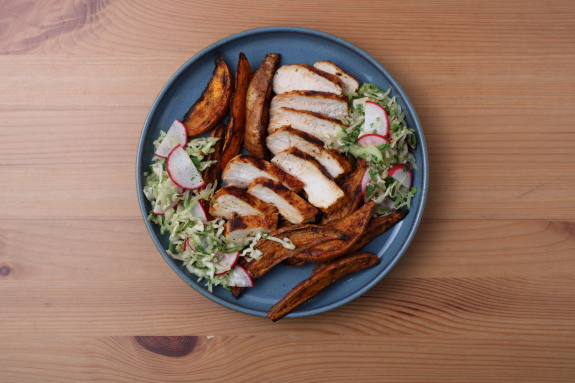 Dinner: Plate your dish
Divide the sweet potatoes, ½ the chicken (slice beforehand if desired) and ½ the slaw between your plates. Set aside the remaining chicken and slaw in the fridge for lunch. Bon appétit!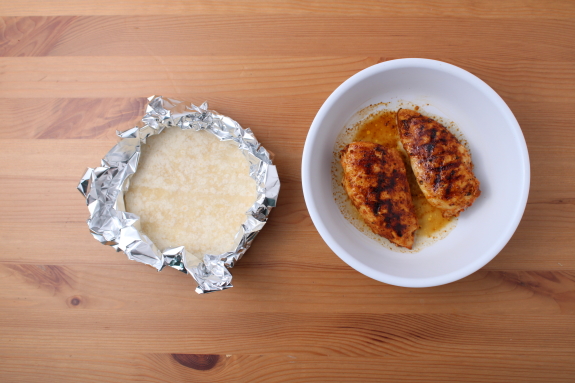 Lunch: Warm the tortillas & chicken
When you're ready for lunch, preheat the oven to 450°F. Stack and tightly wrap the tortillas in a large piece of foil. Warm directly on an oven rack, 6 to 8 min., until heated through. Keep wrapped until ready to serve. Place the remaining chicken on a plate and heat in the microwave, in 30 sec. increments, until heated through. Or, wrap in foil and warm directly on an oven rack, 6 to 8 min., until heated through. Transfer to a cutting board; thinly slice against the grain.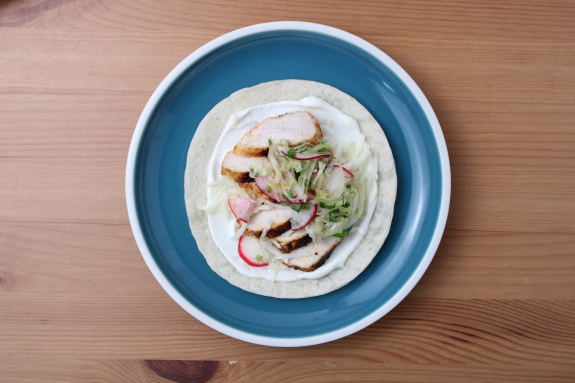 Lunch: Plate your dish
Divide the tortillas between your plates. Top with the sour cream, chicken, cheese and a spoonful of the remaining slaw. Serve any remaining slaw on the side. Bon appétit!
*Health Canada recommends cooking poultry to a minimum internal temperature of 74°C.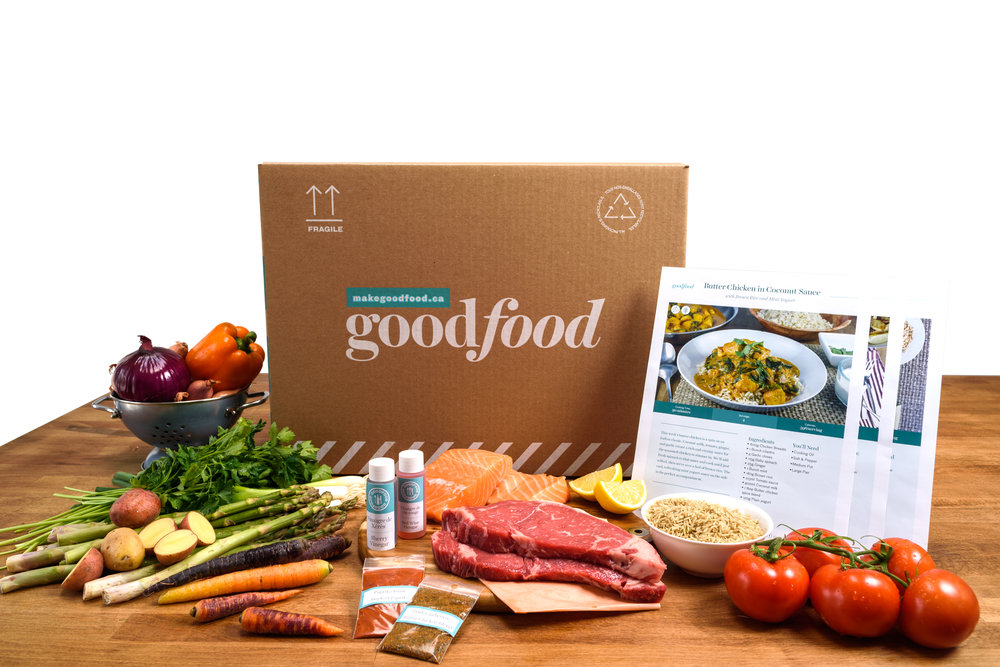 Let's get cooking
Discover a new way to cook with Goodfood: original recipes and the freshest ingredients delivered to your door every week.
Get started for just $4.99