Crispy Tofu with Butternut Squash Coconut Curry
Thai-Spiced Basmati & Peanut Crunch
Crispy Tofu with Butternut Squash Coconut Curry
Thai-Spiced Basmati & Peanut Crunch
Each bite of this vibrant vegetarian dish kicks off with the crunch of peanuts, lingering just long enough to bring you back for more. The textures take off from there: cubes of tofu develop a crisped outer shell in a coating of cornstarch and Southeast Asian spices, including sesame, cinnamon, galangal and lemongrass. Chunks of butternut squash soften to tender with shredded coconut and wilted greens in a fragrant red curry. Fluffy spiced basmati rice provides the base to build on.
170g Diced butternut squash

15ml Tomato paste

165ml Coconut milk

25g Peanuts

18g Red curry paste

15g Cornstarch

1 Block of tofu (non-GMO)

157g Basmati rice

60g Baby spinach (or baby kale)

1 Onion (or shallot)

25g Shredded coconut

9.5g Coat & Thai spice blend (sesame seeds, garlic, onion, cinnamon, nutmeg, coriander, cayenne pepper, lemongrass, galangal, turmeric, salt)
Contains: Peanuts, Sesame, Soy
2 Medium pots
Large pan (non-stick if possible)
Oil
Salt & pepper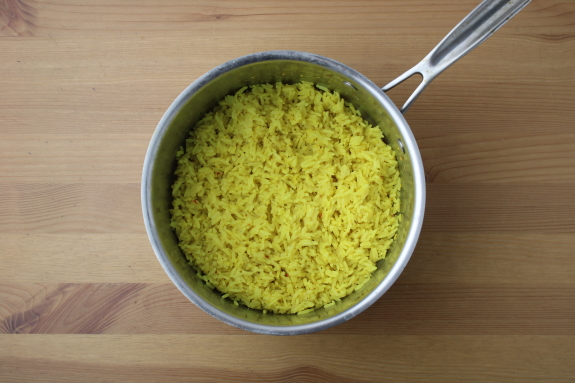 Cook the rice
In a medium pot, combine the rice and 1 ½ cups water (double for 4 portions); season with ½ the spice blend and ½ tsp salt (double for 4 portions), and bring to a boil. Reduce the heat to simmer, cover and cook, 14 to 16 minutes, until the rice is tender and the water has been absorbed. Remove from the heat and let sit, covered, for 5 minutes. Fluff the cooked rice with a fork and set aside in a warm spot.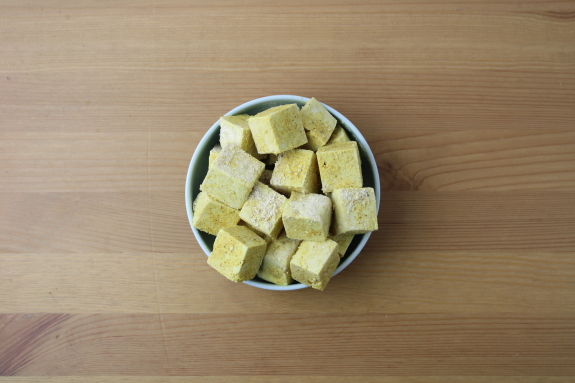 Prepare the tofu
While the rice cooks, pat the tofu dry with paper towel. Cut the tofu into 1-inch cubes; season with S&P. In a large bowl, add the cornstarch, remaining spice blend and ½ tsp salt (double for 4 portions); stir to combine. To the cornstarch mix, add the tofu and toss to coat evenly.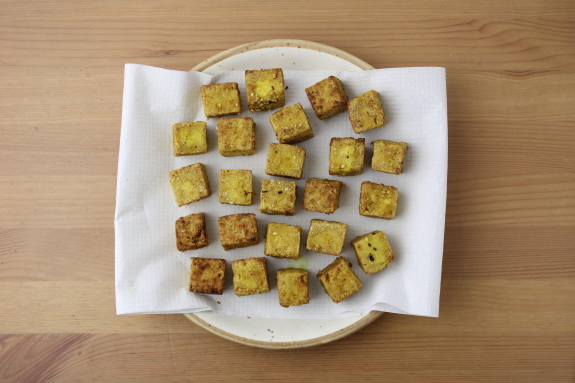 Crisp the tofu
In a large pan (non-stick if possible), heat a thin layer of oil on medium. Add the coated tofu to the pan (shaking off any excess) and fry, 1 to 2 minutes per side, until golden brown and crispy. Transfer to a paper towel-lined plate; immediately season with S&P.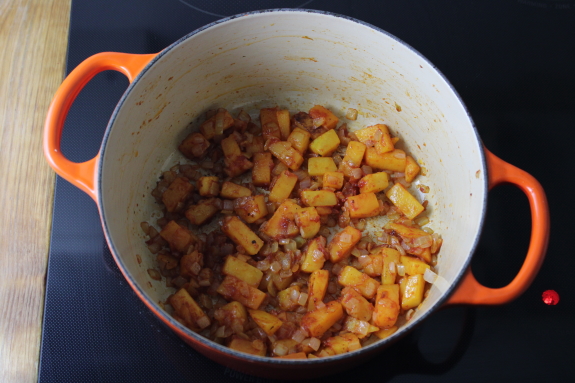 Start the curry
While the tofu cooks, halve, peel and small-dice the onion. In a second medium pot, heat a drizzle of oil on medium-high. Add the butternut squash and onion. Sauté, stirring frequently, 6 to 8 minutes, until the onion starts to brown; season with S&P to taste. Add the tomato paste and cook, stirring frequently, 1 to 2 minutes, until dark red.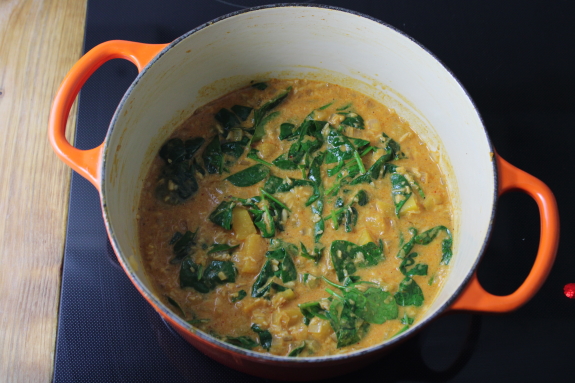 Finish the curry
To the pot of butternut squash, add the coconut milk, shredded coconut, as much curry paste as you'd like (start with ½ for medium spicy; if a spicier curry is desired, gradually add more to taste) and ¾ cup water (double for 4 portions). Cook, 1 to 2 minutes, until combined. Reduce the heat to simmer and cook, stirring occasionally, 8 to 10 minutes, until the butternut squash is tender and the curry has thickened. Add the spinach and cook, stirring occasionally, 1 to 2 minutes, until wilted.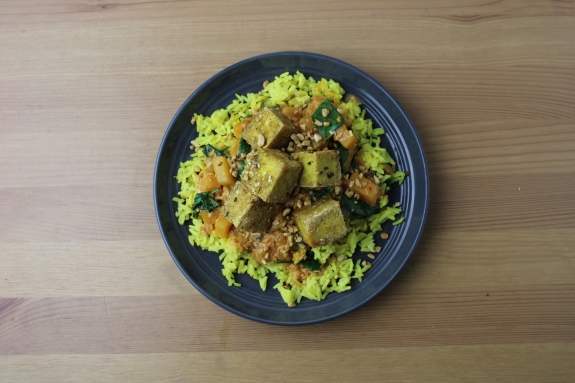 Plate your dish
Divide the finished rice between your plates. Top with the curry and crispy tofu. Garnish with the peanuts. Bon appétit!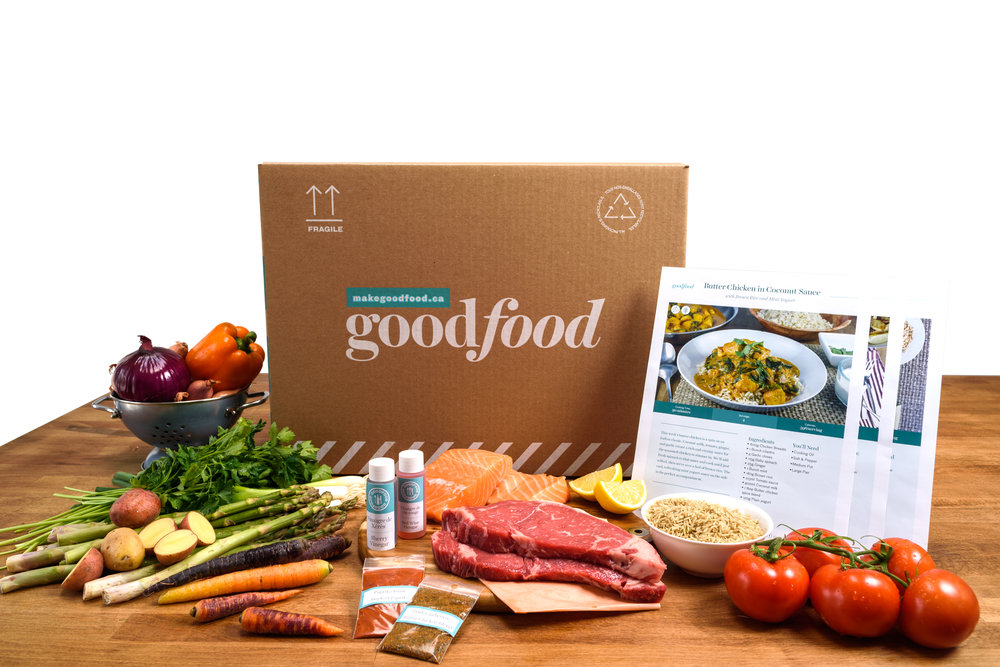 Let's get cooking
Discover a new way to cook with Goodfood: original recipes and the freshest ingredients delivered to your door every week.
Get started for just $4.99