Chicken Khao Soi with Fresh Noodles & Spiralized Carrots
Lime-Marinated Red Onions & Thai Basil
Chicken Khao Soi with Fresh Noodles & Spiralized Carrots
Lime-Marinated Red Onions & Thai Basil
Take a moment to discover the popular Southeast Asian dish of Khao Soi tonight. Literally translating to 'cut noodles,' it features fresh wonton noodles and seared chicken thighs along with a medley of spiralized carrots and shredded Napa cabbage. We serve them in a broth made of coconut milk, demi-glace and a mild yellow curry paste and topped off with Thai basil and marinated onions. A squeeze of lime juice is all that's left to add before enjoying this fabulously tasty dinner.
200g Shredded Napa cabbage
36g Mild yellow curry paste
340g Fresh wonton noodles
Large pot
Large pan
Strainer
Olive oil
Oil
Salt & pepper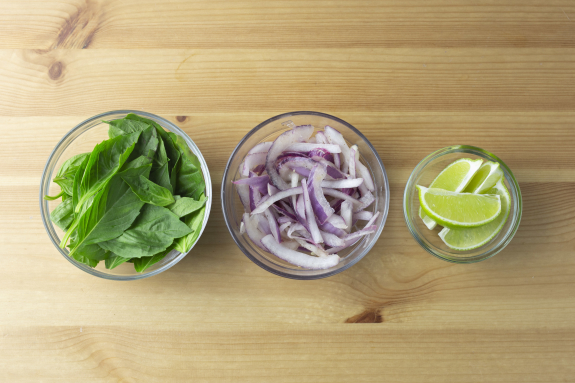 Mise en place
Juice half the lime; cut the other half into wedges. In a small bowl, combine the lime juice and red onions; season with S&P to taste. Pick the Thai basil leaves off the stems.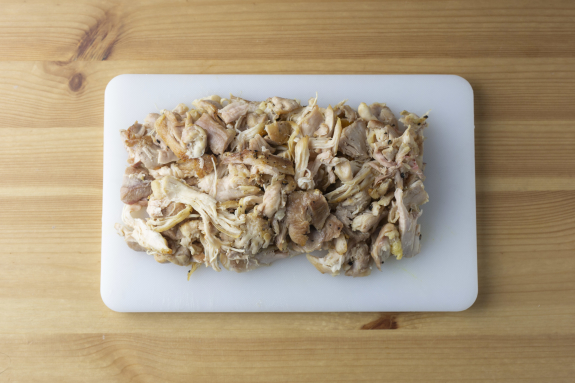 Cook the chicken
Bring a large pot of salted water to a boil. In a large pan, heat a drizzle of olive oil on medium-high. Pat the chicken dry with paper towel; season with S&P. Add the chicken* to the pan and cook, 5 to 7 minutes per side, or until browned and cooked through. Transfer to a cutting board, leaving any brown bits (or fond) in the pan. Let the chicken rest for at least 5 minutes. Once cool enough to handle, using two forks, shred the chicken.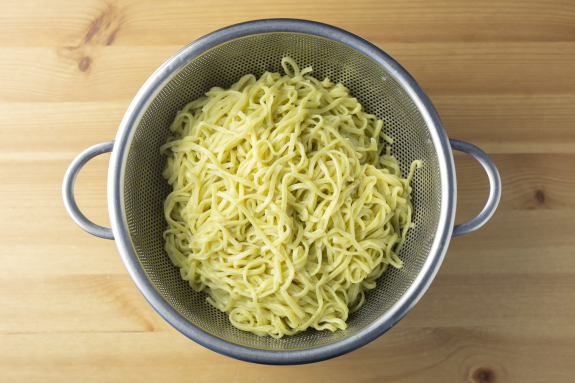 Cook the noodles
While the chicken cooks, add the noodles to the pot of boiling water. Cook, 2 to 3 minutes, until just al dente (still slightly firm to the bite). Drain the noodles, drizzle with oil and set aside in a warm spot. Reserve the pot.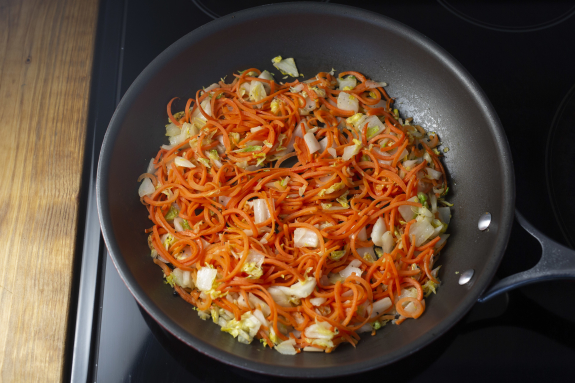 Cook the vegetables
In the reserved pan of fond, heat a drizzle of oil on medium-high. Add the carrots and cabbage; cook, stirring occasionally, 3 to 4 minutes, until softened. Season with S&P to taste.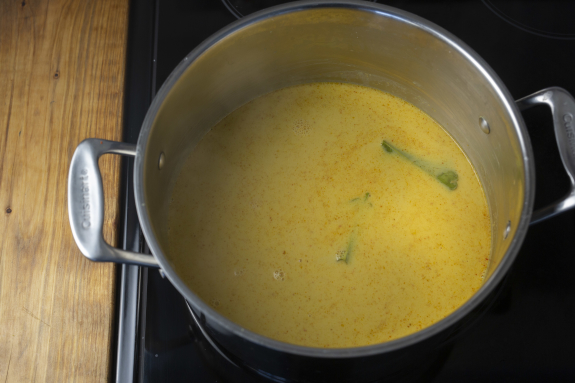 Prepare the broth
Heat the reserved pot on medium-high. Add the coconut milk, demi-glace, kaffir lime leaves (using your hands, gently bruise the leaves before adding), 3 cups of water and as much of the curry paste as you'd like. Whisk to combine thoroughly and cook, stirring occasionally, 4 to 5 minutes, until the flavours are combined and the broth is very hot.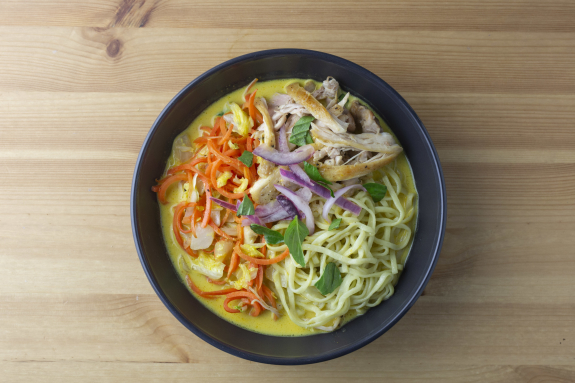 Plate your dish
Divide the shredded chicken, cooked noodles, carrots and cabbage between your bowl. Remove the kaffir lime leaves from the broth and ladle the hot broth into each bowl. Garnish with the Thai basil (roughly chop before adding) and as much of the marinated onions as you'd like. Serve the lime wedges on the side. Bon appétit!
*Health Canada recommends cooking poultry to a minimum internal temperature of 74°C.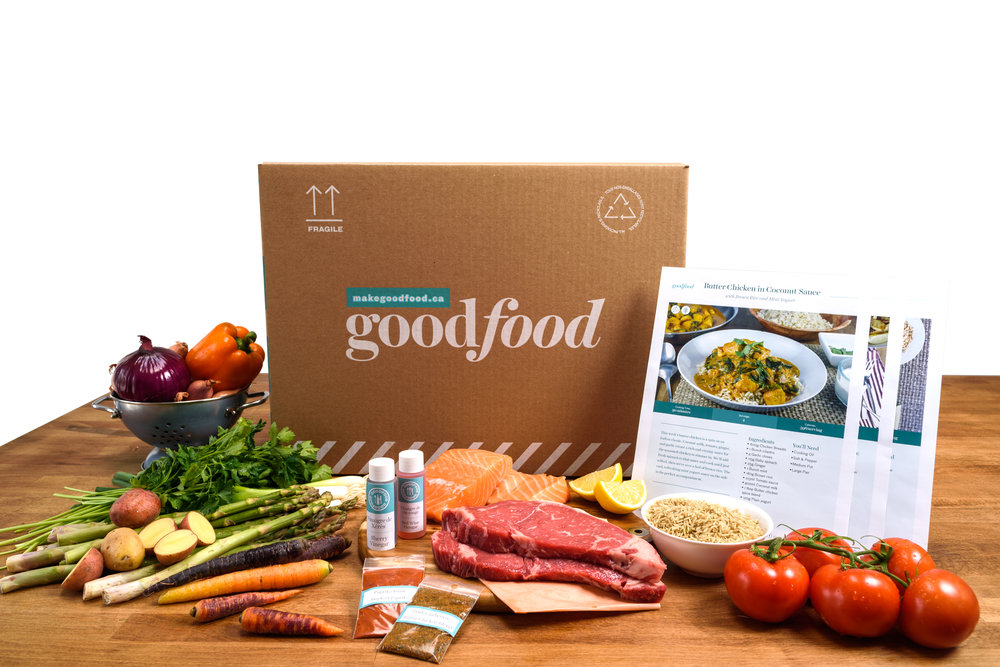 Let's get cooking
Discover a new way to cook with Goodfood: original recipes and the freshest ingredients delivered to your door every week.
Get started for just $4.99