How We Deliver Great Value
By cutting out the middleman and working directly with Canadian farmers and local businesses whenever possible, we're able to bring you the freshest, highest quality products and ingredients at a lower price. We continuously reinvest these savings in our members' baskets to bring you even more value every day!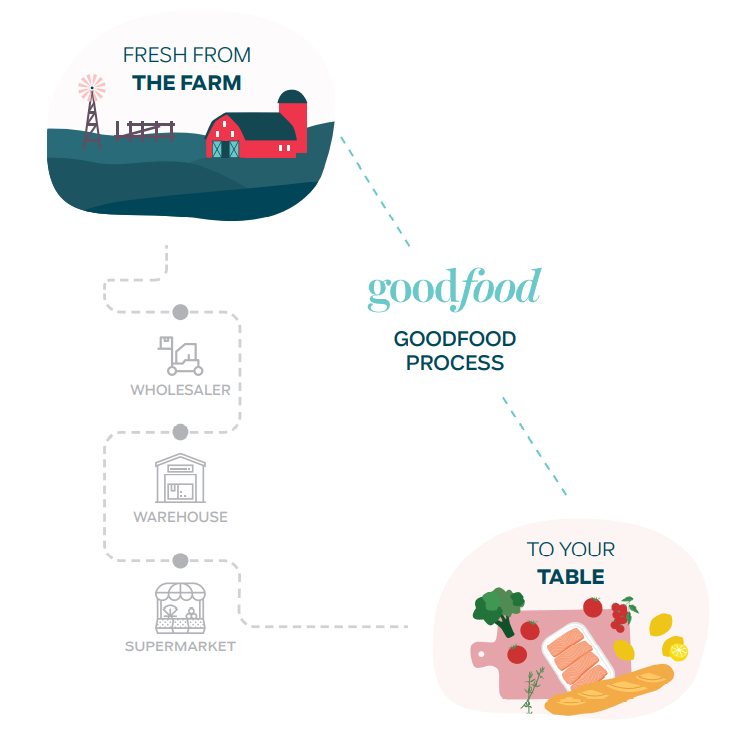 At Goodfood, we research offerings from online grocers across the country daily to ensure the retail prices of our exclusive assortment reflect realistic pricing on comparable products from national brands. Prices may vary at any given time, so we encourage you to shop and compare!
We research offerings from other online grocers daily to ensure our retail price reflects pricing on comparable products. Prices may vary at any time in order to deliver you the best value.
On your selection page, you may see prices listed in a few ways. "Retail Price" reflects realistic pricing on comparable products at other online grocers, "Regular Price" is the regular price of Goodfood products before taxes or discounts, and "Your Price" is the special member pricing you'll pay (before tax) when you complete your order.
In order to ensure the best possible price offered to our customers, we compare and update our product prices daily based on the market.
Your savings are the difference between the "Retail Price" and "Your Price". We sum up these differences for all the products in your cart to calculate your total savings.
Your invoice is calculated based on the website prices at the time your order is charged on your credit card. The subtotal, applicable tax, and total (minus credits or coupons) appear at the bottom of the invoice. For same-day/next-day orders, you'll be charged when you submit your order. For pre-scheduled orders, you'll be charged on Wednesday or Saturday, based on your preference and as determined at registration of your account with Goodfood.