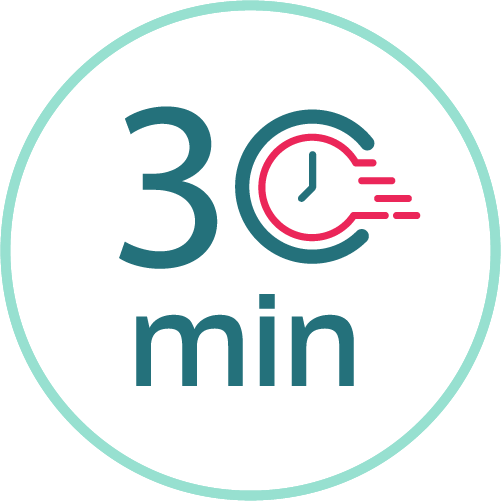 'Spinach Dip' Pizza
with Cream Cheese, Lemon & Bagel-Spiced Crust
'Spinach Dip' Pizza
with Cream Cheese, Lemon & Bagel-Spiced Crust
When there's spinach dip at a party, you can usually find us hanging around nearby, chip in hand. Let's recreate that creamy pleasure in pizza form. Blend leafy greens and cream cheese with mayo, garlic and lemon, and spread it onto our handy dandy dough. Thinly sliced zucchini and grated mozzarella go on top. The crust gets a bagel-style treatment, sprinkled with aromatized sesame and poppy seeds. Once baked, roasted pepper pings as a garnish.
1 Zucchini (green, yellow or heirloom)

1 Lemon

1 Garlic clove

120g Baby greens (baby spinach or kale)

60ml Mayonnaise

1 Roasted pepper

60g Grated mozzarella

30g Cream cheese

454g Pizza dough

8g Bagel Shop spices (sesame seeds, poppy seeds, onion, garlic)
Contains: Eggs, Milk, Sesame, Wheat
Sheet pan
Olive oil
Salt & pepper (S&P)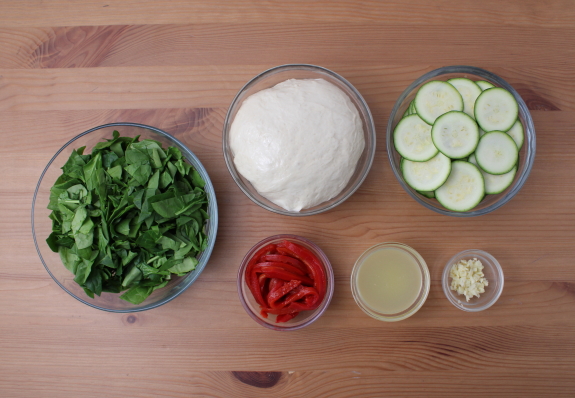 Mise en place
Preheat the oven to 450°F. Set the dough aside to come up to room temperature. Thinly slice the zucchini and roasted pepper. Roughly chop ⅔ of the spinach. Juice the lemon. Mince the garlic.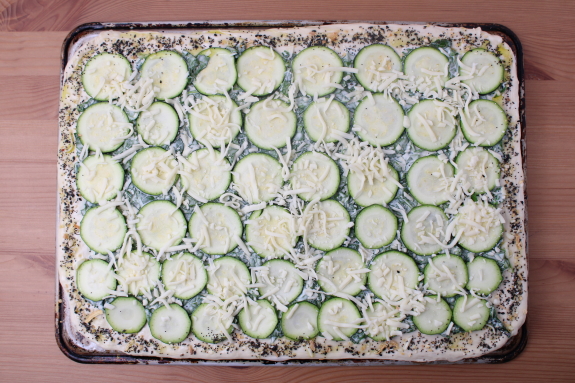 Assemble the pizza
In a large bowl, combine the chopped spinach, cream cheese, mayo, garlic, ½ the lemon juice and S&P. On the back of a well-oiled sheet pan, roll or stretch the dough out to a ½ inch thickness for a thick crust or ⅛ inch for a thin crust. Top with the spinach mixture, zucchini and mozzarella. Drizzle the crust with olive oil and sprinkle with ½ the spices.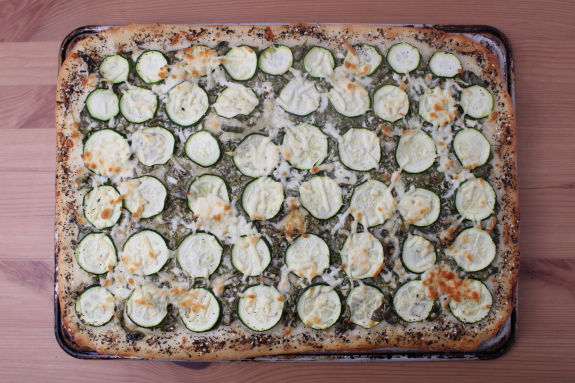 Bake the pizza
Bake the pizza on the bottom oven rack, 16 to 20 min., until the dough is golden brown and the vegetables are cooked through.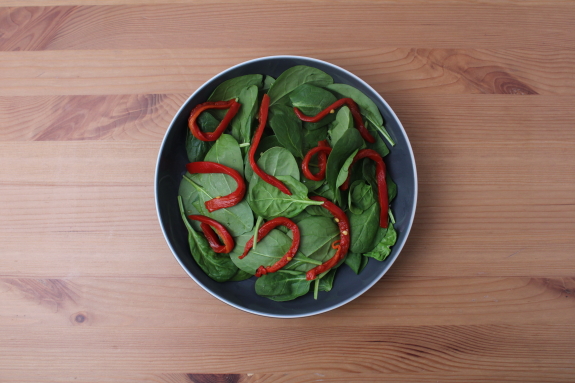 Make the garnish
In a medium bowl, combine the roasted pepper, whole spinach, remaining lemon juice, a drizzle of olive oil and S&P.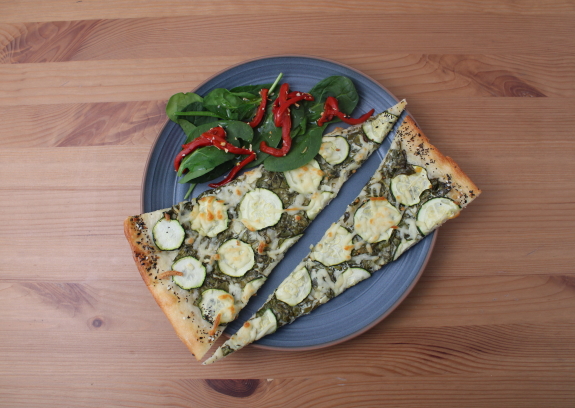 Finish & serve
Transfer the pizza to a cutting board. Top with the garnish and remaining spices. Cut into wedges. Divide the pizza between your plates. Bon appétit!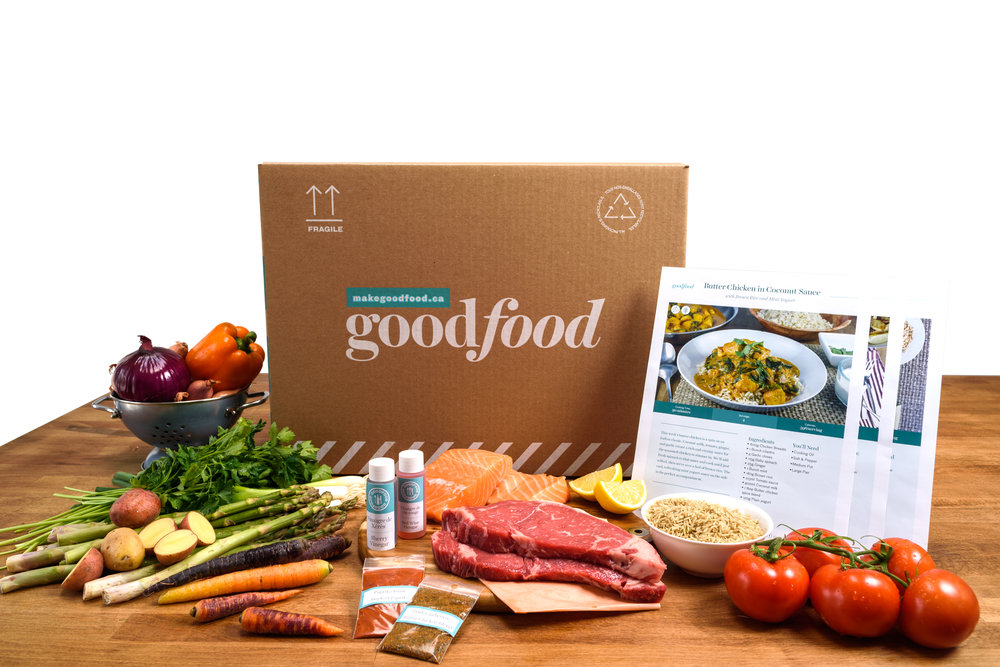 Let's get cooking
Discover a new way to cook with Goodfood: original recipes and the freshest ingredients delivered to your door every week.
Get started for just $4.99