Veggie Burger with Caramelized Onions, Pickles & Tomatoes
with Oven-Roasted Fries
Veggie Burger with Caramelized Onions, Pickles & Tomatoes
with Oven-Roasted Fries
We can never get enough of well-crafted burgers in the Goodfood test kitchen! This vegetarian version will please even the most carnivorous of eaters. Veggie patties are topped with caramelized onions, juicy tomatoes and briny pickle slices. All placed between our toasted gourmet buns, and served with oven-roasted fries, this epicurean sandwich is guaranteed to delight!
Medium pan
Sheet pan
Oil
Salt & pepper
Parchment paper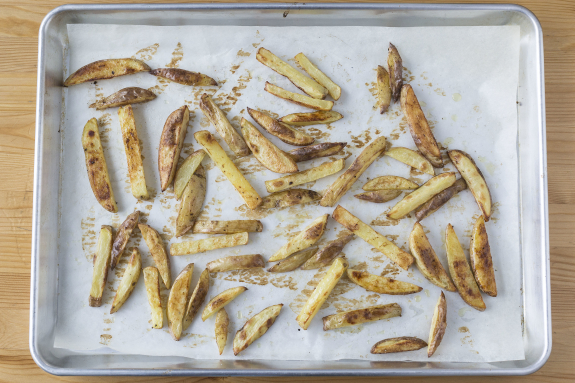 Roast the potatoes
Preheat the oven to 475°F. Cut the potatoes lengthwise into ½-inch-thick sticks. On a lined sheet pan, toss the potatoes with a drizzle of oil and season with S&P. Arrange in a single, even layer and roast in the oven, flipping halfway through, 25 to 30 minutes, or until lightly browned and tender when pierced with a fork.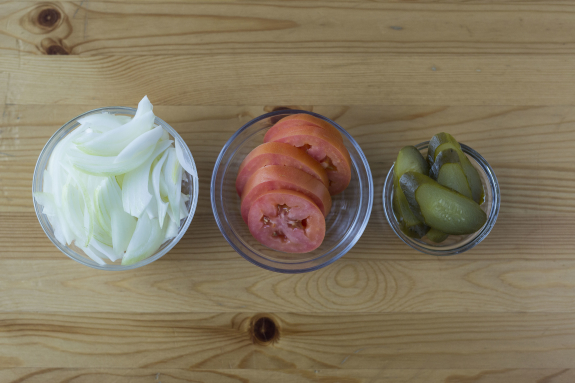 Mise en place
While the potatoes cook, thinly slice the tomato into rounds. Thinly slice the pickle crosswise on an angle. Peel, halve and thinly slice the onion.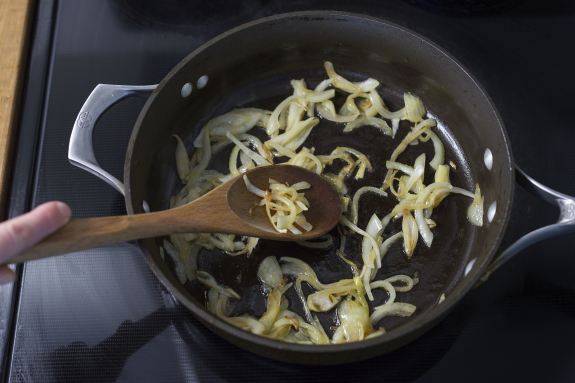 Cook the onions
In a medium pan, heat a drizzle of oil on medium. Add the onions and cook, stirring occasionally, 8 to 10 minutes, until lightly browned. Add 1 tbsp of water (double for 4 portions). Cook, stirring frequently, 2 to 4 minutes, until the onion is very tender. Stir in an additional tbsp of water (double for 4 portions), scraping up any browned bits from the bottom of the pan; season with S&P to taste. Transfer to a bowl and set aside in a warm spot. Rinse out and dry the pan.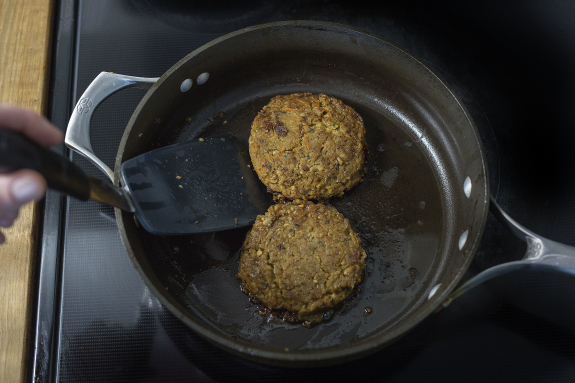 Cook the burgers
In the same pan, heat a thin layer of oil on medium-high. Place the burgers in the pan and cook, 2 to 3 minutes per side, until heated through. Set aside in a warm spot.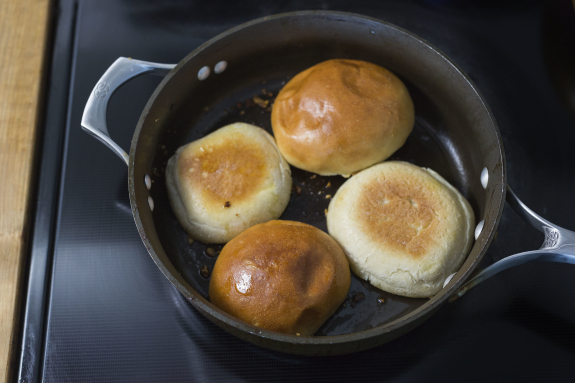 Toast the buns
Add the buns, cut sides down, to the same pan (if the pan seems dry, add a drizzle of oil). Toast on medium, 1 to 2 minutes, until golden brown.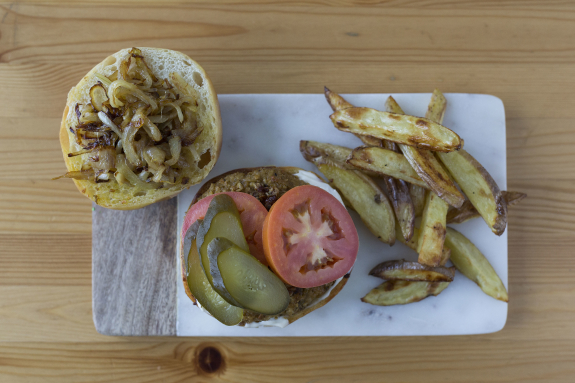 Finish & serve
Place a toasted bun bottom on each plate; top with the mayonnaise, burgers, tomato slices, pickle slices, caramelized onions and bun tops. Serve the French fries on the side. Bon appétit!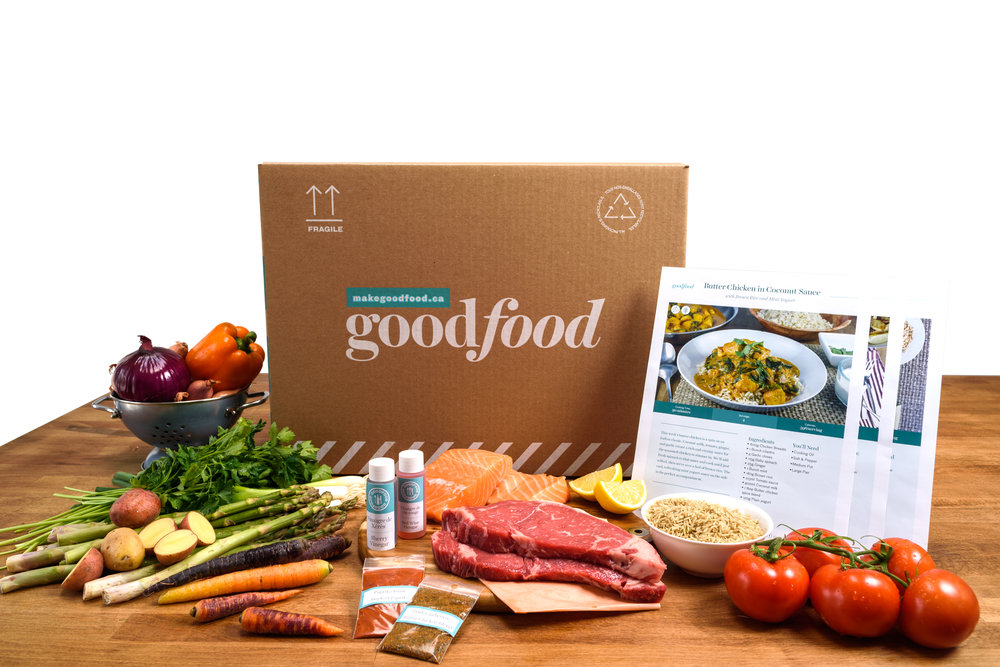 Let's get cooking
Discover a new way to cook with Goodfood: original recipes and the freshest ingredients delivered to your door every week.
Get started for just $8.75