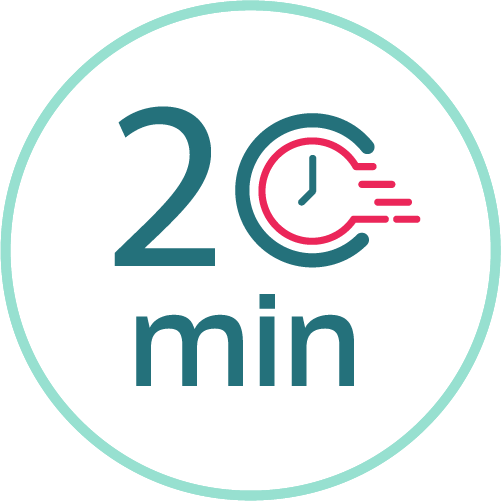 Sweet & Spicy Mushroom Bowls
Sesame-Garlic Broccoli & Togarashi Rice
Sweet & Spicy Mushroom Bowls
Sesame-Garlic Broccoli & Togarashi Rice
Power bowls are all the rage in the cooking world lately, and Goodfood is no exception! Loaded with colourful veggies, this quick and nourishing recipe features meaty portobello mushrooms seasoned with Nanami Togarashi, a Japanese spice blend, and crispy broccoli sautéed in garlic. Served on a bed of steamed jasmine rice dotted with edamame, a sweet-and-spicy sauce made with soy sauce, tomato paste, maple syrup and Sriracha gives this dish its crowning touch.
30ml Reduced in sodium soy sauce
Medium pot
Large pan
Oil
Salt & pepper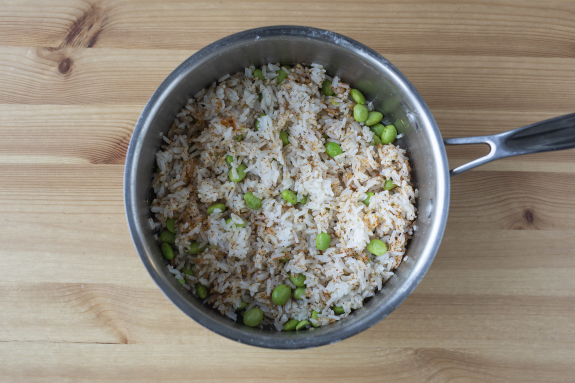 Cook the rice
In a medium pot, combine the rice, 1 ½ cups of water (double for 4 portions) and a big pinch of salt; bring to a boil. Reduce the heat, cover and let simmer, 14 to 16 minutes, until the rice is tender and the water is absorbed. Remove from the heat and let sit, covered, for 5 minutes. Add the edamame and ½ the spice blend (or as much as you'd like, depending on how spicy you want the dish to be). Fluff the cooked rice with a fork and set aside in a warm spot.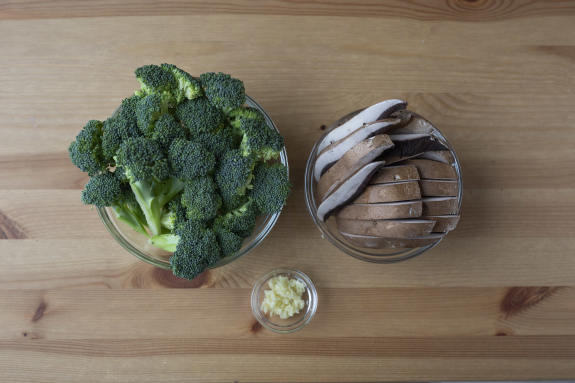 Mise en place
While the rice cooks, cut off and discard the stems of the portobello mushrooms; cut the caps into ½-inch-thick slices. Cut the broccoli into long, thin florets, including the stem. Mince the garlic.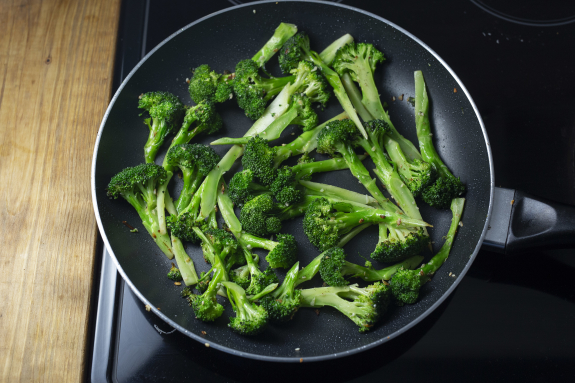 Cook the broccoli
In a large pan, heat a drizzle of oil on medium-high. Add the garlic and ½ the sesame seeds. Cook, stirring frequently, 30 seconds to 1 minute, until fragrant. Add the broccoli and 1 tbsp water (double for 4 portions). Cook, 6 to 8 minutes, until the broccoli is crisp-tender; season with S&P to taste. Transfer to a bowl and reserve the pan.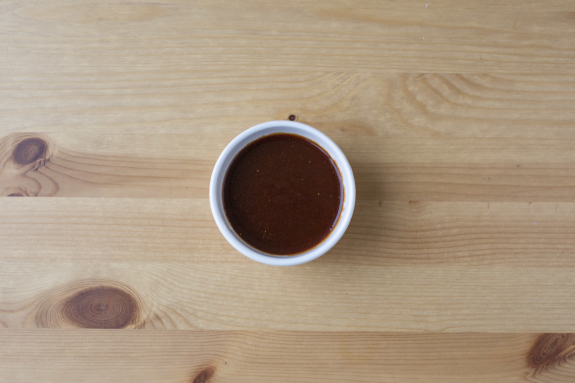 Make the sauce
While the broccoli cooks, in a small bowl, combine the soy sauce, maple syrup, tomato paste, as much of the sriracha as you'd like and 1 tbsp water (double for 4 portions); season with S&P.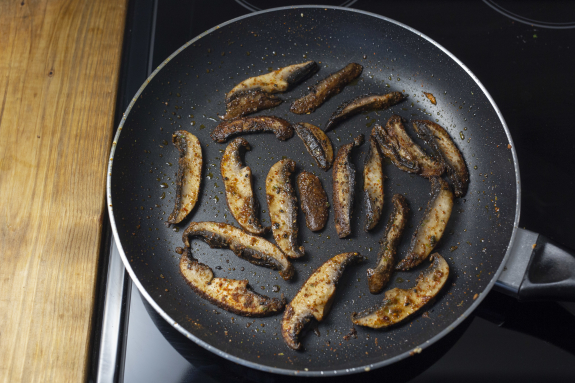 Cook the mushrooms
In the reserved pan, heat a drizzle of oil on medium-high. Add the mushrooms; season with as much of the remaining the spice blend as you'd like and S&P. Cook, 2 to 3 minutes per side, until golden brown and softened. Transfer the mushrooms to a plate. Wipe out the pan.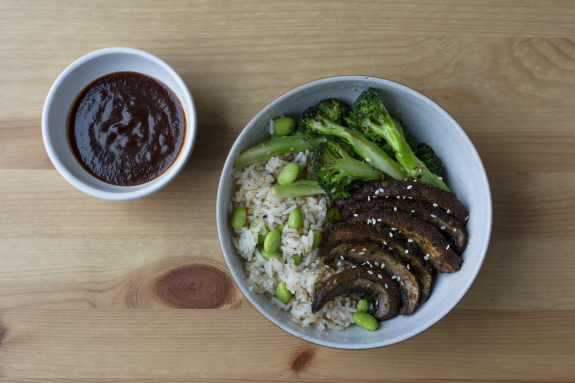 Finish & serve
To the same pan, add the sauce and cook, 2 to 3 minutes, until thickened. Divide the rice between your bowls. Top with the broccoli and mushrooms. Spoon as much of the sauce as you'd like over the rice and vegetables. Garnish with the remaining sesame seeds. Bon appétit!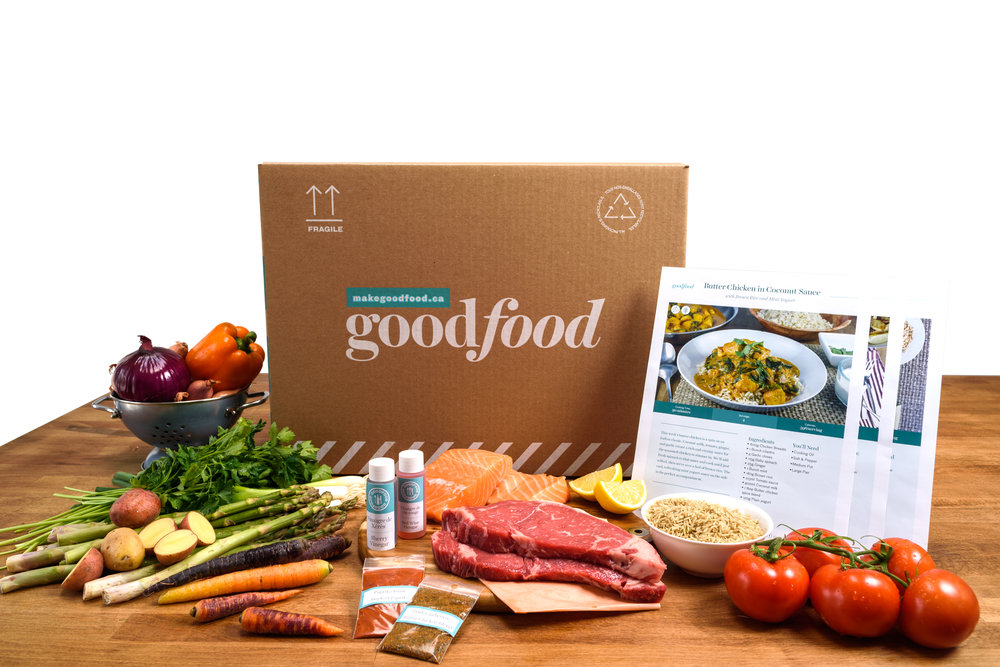 Let's get cooking
Discover a new way to cook with Goodfood: original recipes and the freshest ingredients delivered to your door every week.
Get started for just $8.75