Sundried Tomato Haddock with Pink Lemon
over Pesto Millet & Boston Lettuce Salad
Sundried Tomato Haddock with Pink Lemon
over Pesto Millet & Boston Lettuce Salad

Anne-Marie's favourite
"The stunningly beautiful and delicious pink lemon takes center stage in tonight's meal. It's less tart than its regular counterpart and has more of a fruity and floral aroma that infuses almost every component of this spectacular dish. Our haddock is topped with a rich sundried tomato pesto with a squeeze of pink lemon juice and oven roasted until achingly tender and flaky. We then sprinkle brown sugar over slices of the lemon and cook until caramelized to top the fish. Finally, we add a splash of lemon juice to the vinaigrette to create an elegant salad with lettuce, radish and fresh parsley. Everything is served atop pesto-infused millet for a vibrantly flavoured evening meal."
-Anne-Marie

30ml Sundried tomato pesto
Medium pot
Large pan (nonstick if possible)
Strainer
Sheet pan
Olive oil
Oil
Salt & pepper
Parchment paper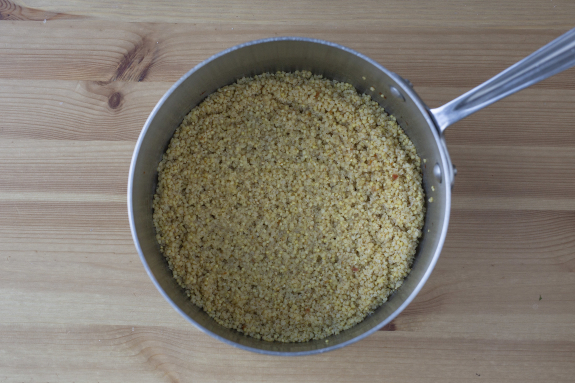 Cook the millet
Preheat the oven to 425°F. In a medium pot, heat a drizzle of oil on medium-high. Add ⅓ of the pesto and millet. Toast, 2 to 3 minutes, until lightly browned and fragrant. Add 1 cup of water (double for 4 portions) and a pinch of salt; bring to a boil. Cover, reduce to a simmer and cook, 14 to 16 minutes, until tender. Fluff with a fork and set aside to cool.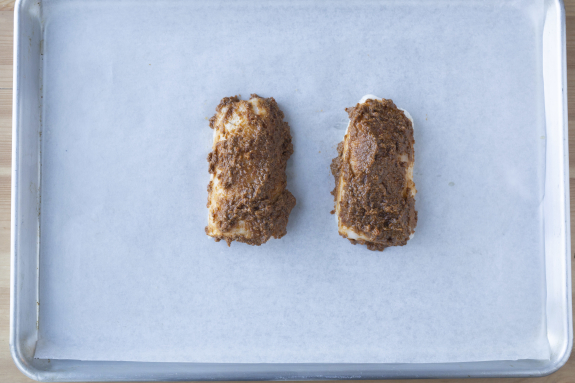 Prepare & cook the haddock
While the millet cooks, pat the haddock dry with paper towel; season with S&P. On a lined sheet pan, arrange the fish in a single, even layer and roast in the oven, 10 to 12 minutes, until almost cooked through. While the fish cooks, juice ½ the lemon; thinly slice the remaining lemon into rounds. Combine ½ the lemon juice with the remaining pesto; season with S&P. Remove the fish from the oven and top with the pesto mixture. Return to the oven and roast, 2 to 3 minutes, until cooked through.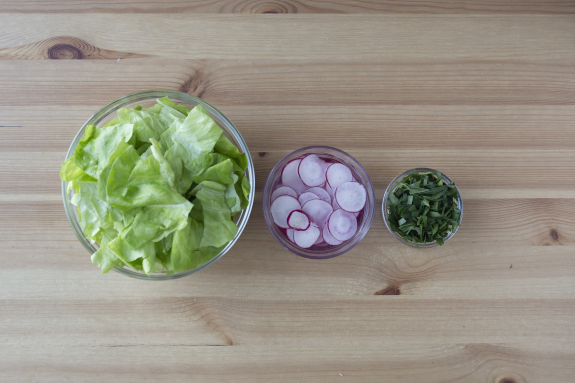 Mise en place
While the haddock cooks, separate the lettuce leaves and tear into bite-sized pieces, discarding the root ends. Thinly slice the radish into rounds and place in a bowl of cold water. Roughly chop the parsley leaves & stems.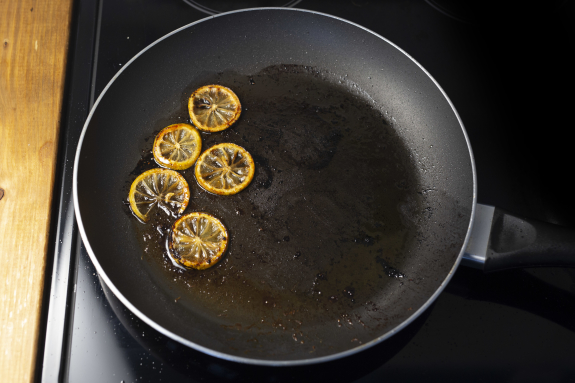 Caramelize the lemon slices
In a large pan (nonstick if possible), heat a drizzle of oil on medium. Season the lemon slices with the sugar and S&P. Add the lemon slices to the pan and cook, without stirring, 2 to 3 minutes, until the lemon is browned. Transfer to a plate.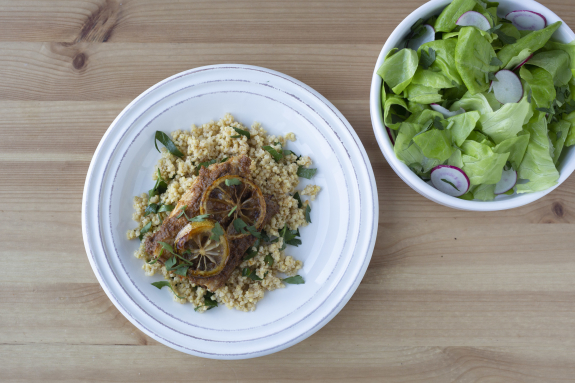 Make the salad & serve
In a large bowl, combine the Dijon, remaining lemon juice and 2 tbsp of olive oil (double for 4 portions): stir to combine. Add the lettuce, radishes (drain before adding), and ½ the parsley; toss to combine and season with S&P to taste. Add the remaining parsley to the millet and divide between your plates. Top with the fish and the lemon slices. Serve the salad on the side. Bon appétit!
*Health Canada recommends cooking fish to a minimum internal temperature of 70°C.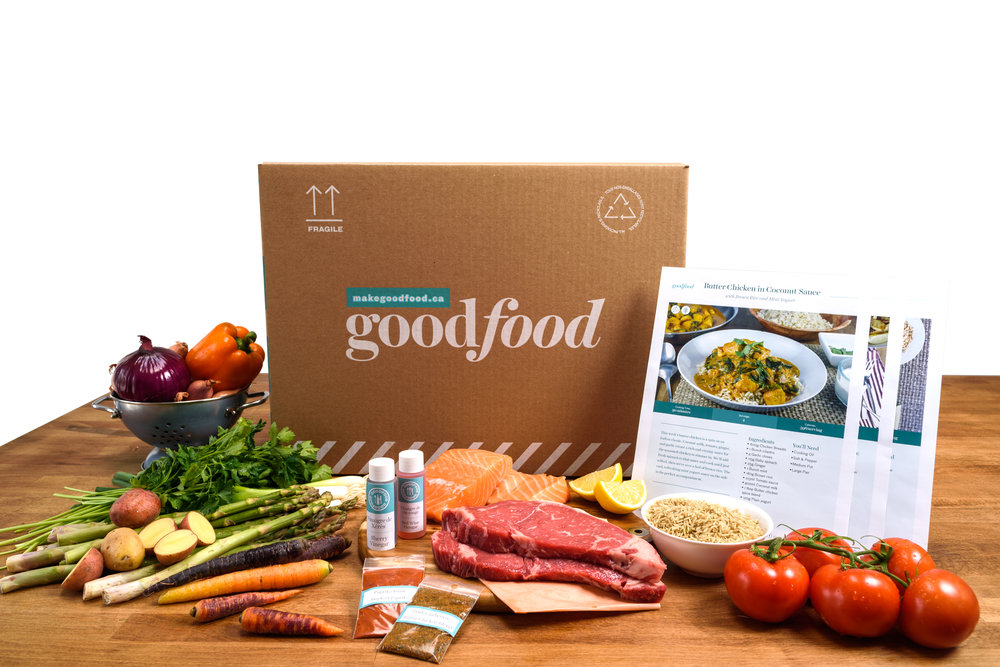 Let's get cooking
Discover a new way to cook with Goodfood: original recipes and the freshest ingredients delivered to your door every week.
Get started for just $4.99