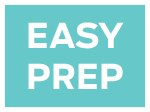 Spinach & Mixed Mushroom Pizzette Bianche
with Radicchio-Spinach Salad
Spinach & Mixed Mushroom Pizzette Bianche
with Radicchio-Spinach Salad
Tonight's Italian trattoria-inspired meal summons the essence of casual dining right to your table. A combination of creamy ricotta and Parmigiano Reggiano with touch of zesty lemon juice is spread on the dough. Sautéed cremini and shiitake mushrooms along with tender spinach leaves serve as our pizzette toppings. The greens are tossed in a red wine vinaigrette, adding a refreshing touch of bitterness to our vegetarian-friendly meal. One taste will bring you straight back to the old country.
6g Oregano & garlic spice blend (garlic, oregano, paprika, onion, fennel seeds, basil, black pepper, thyme, red bell pepper, ginger, sunflower oil, chilli, salt)
Large pan
Zester
Sheet pan
Olive oil
Salt & pepper
Parchment paper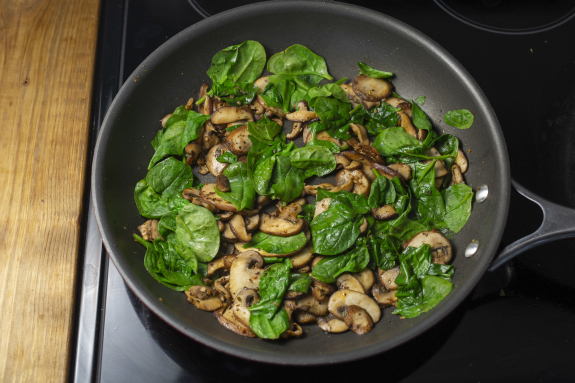 Cook the vegetables
Preheat the oven to 450°F. In a large pan, heat a drizzle of olive oil on medium-high. Cut off and discard the shiitake mushroom stems; thinly slice the caps. Add ½ the garlic and ½ the spice blend. Cook, stirring frequently, 30 seconds to 1 minute, until fragrant. Add the shiitake and cremini mushrooms. Cook, stirring occasionally, 2 to 4 minutes, until the they begin to soften and brown. Add ½ the spinach and cook, 1 to 2 minutes, until wilted; season with S&P to taste.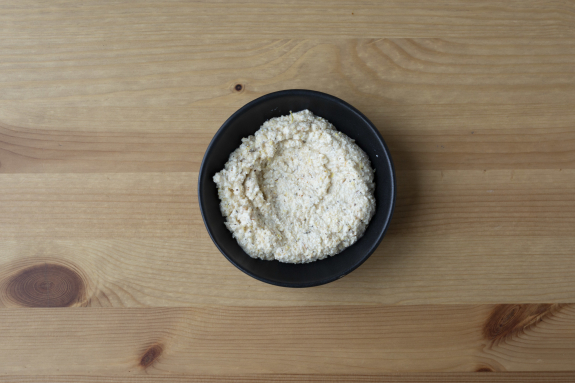 Mix the ricotta
While the vegetables cook, zest and juice the lemon. In a small bowl, combine the ricotta, lemon juice, ½ the Parmesan, ½ the lemon zest (or as much as you'd like) and remaining garlic; season with the remaining spice blend and S&P to taste.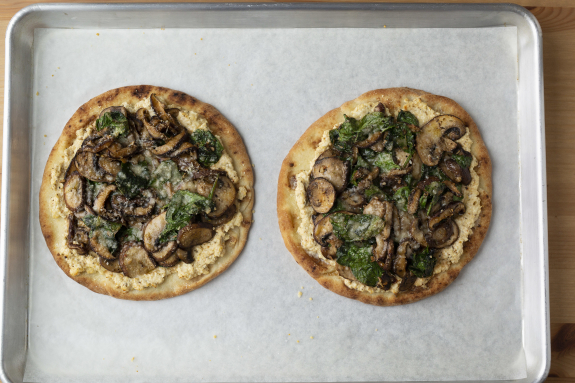 Prepare & cook the pizzette
On a lined sheet pan, brush the naan lightly with olive oil. Top each naan with the seasoned ricotta, cooked vegetables and remaining Parmesan. Bake the pizzette in the oven, 8 to 10 minutes, until the Parmesan is golden brown.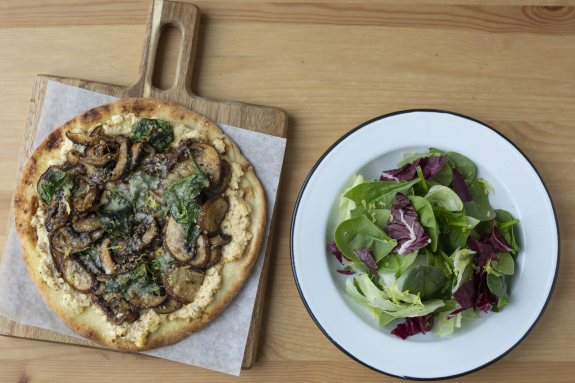 Make the salad & serve
In a large bowl, combine the radicchio mix and remaining spinach. Add the vinegar and 3 tbsp of olive oil (double for 4 portions); season with S&P to taste and toss to thoroughly combine. Cut the pizzette into wedges and divide between your plates. Garnish the pizzette with a drizzle of olive oil and as much of the remaining lemon zest as you'd like. Serve the salad on the side. Bon appétit!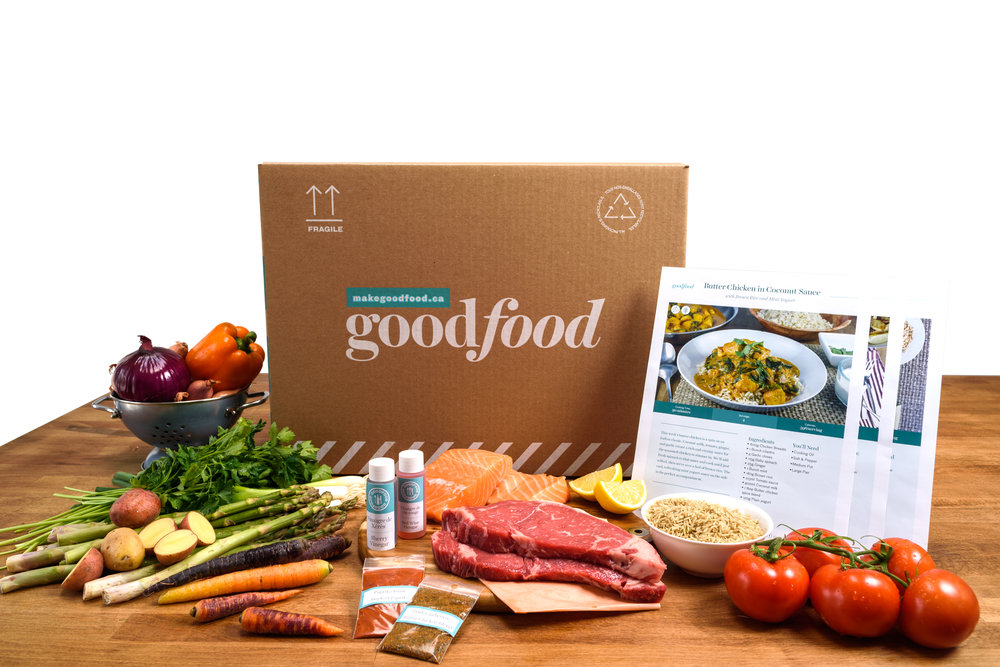 Let's get cooking
Discover a new way to cook with Goodfood: original recipes and the freshest ingredients delivered to your door every week.
Get started for just $8.75