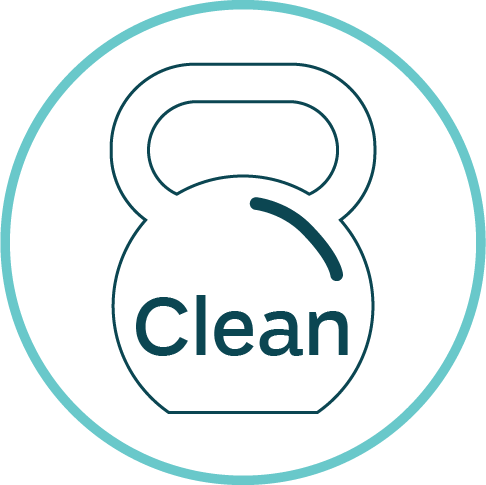 Spiced Pork Lettuce Burgers
with Goat Cheese & Arugula-Apple Salad
Spiced Pork Lettuce Burgers
with Goat Cheese & Arugula-Apple Salad
No buns? No problem! This nutritious take on an all-time classic uses crunchy, vibrant leaves of romaine heart to hold tonight's mouthwateringly delicious pork burgers. The patties feature ground pork and minced shallots; they're seasoned with a mixture of spices including paprika, onion salt and a sprinkle of brown sugar before being cooked in the pan. A combination of sour cream and lemon juice does double duty as both salad dressing for our arugula-apple salad and layer of sauce on our patties. This lean, green meal is ready to enjoy in only 20 minutes!
340g Ground pork (High-protein serving)

1 Lemon

1 Shallot (or onion)

1 Romaine heart

57g Green apple slices

90g Baby arugula (or baby spinach)

43ml Sour cream

90g Goat cheese

12g Pork lettuce burger spice blend (paprika, lemon pepper, onion salt, brown sugar, white pepper, garlic, chili powder, black pepper)
Large pan
Oil
Salt & pepper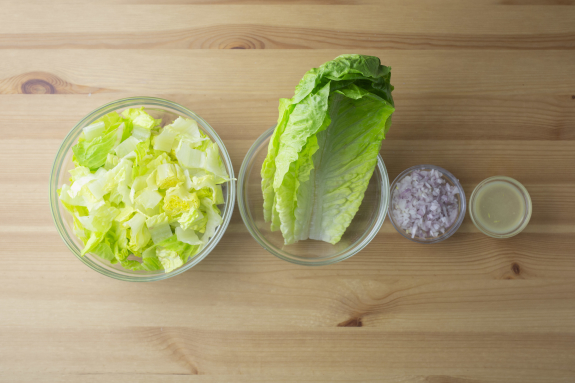 Mise en place
Peel, halve and mince the shallot. Juice the lemon. Trim the root end of the lettuce. Keep 4 of the largest outer leaves aside (double for 4 portions); roughly chop the rest.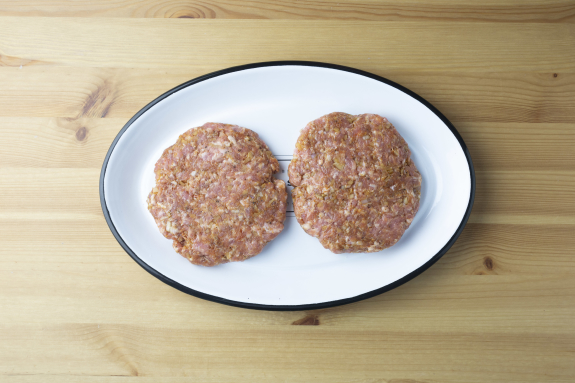 Prepare the burgers
In a medium bowl, combine the ground pork and shallots; season with the spice blend and S&P. Using your hands, form the mixture into 2 patties of equal size (double for 4 portions). Transfer to a plate.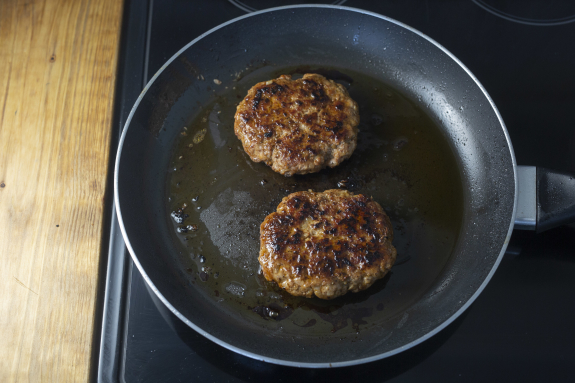 Cook the burger patties
In a large pan, heat a drizzle of oil on medium-high. Add the burger patties* and cook, 3 to 5 minutes per side, until cooked through. Transfer to a plate and set aside in a warm spot.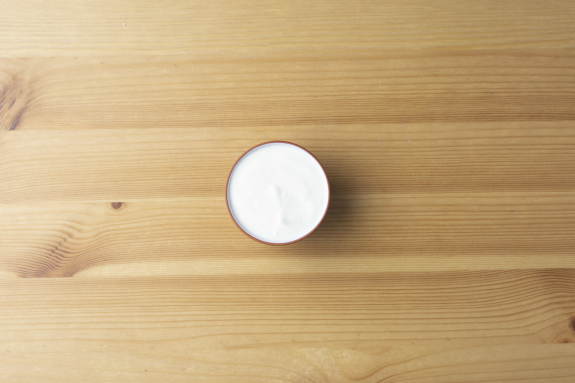 Make the sauce
In a small bowl, combine the sour cream and as much of the lemon juice as you'd like.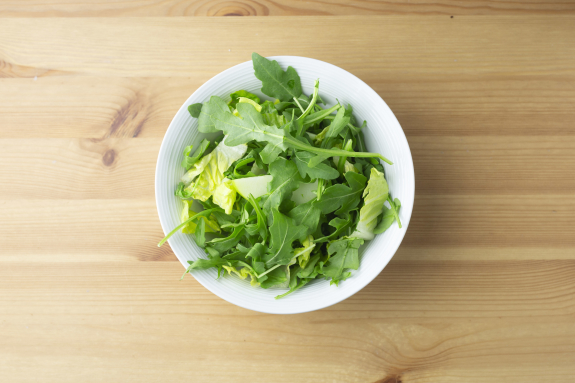 Make the salad
In a large bowl, combine the arugula, apples and chopped lettuce. Drizzle with ½ the sauce and toss to combine thoroughly; season with S&P to taste.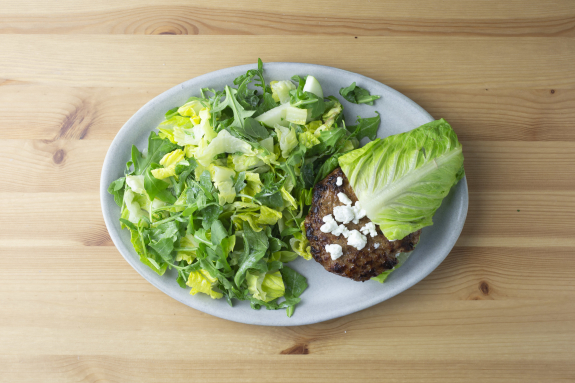 Finish & serve
Halve the reserved lettuce leaves crosswise; place 2 halves on each plate to make the bottom 'bun'. Top with a cooked patty, the remaining sauce, goat cheese, a handful of salad and 2 lettuce halves. Serve the remaining salad on the side. Bon appétit!
*Health Canada recommends cooking ground pork to a minimum internal temperature of 71°C.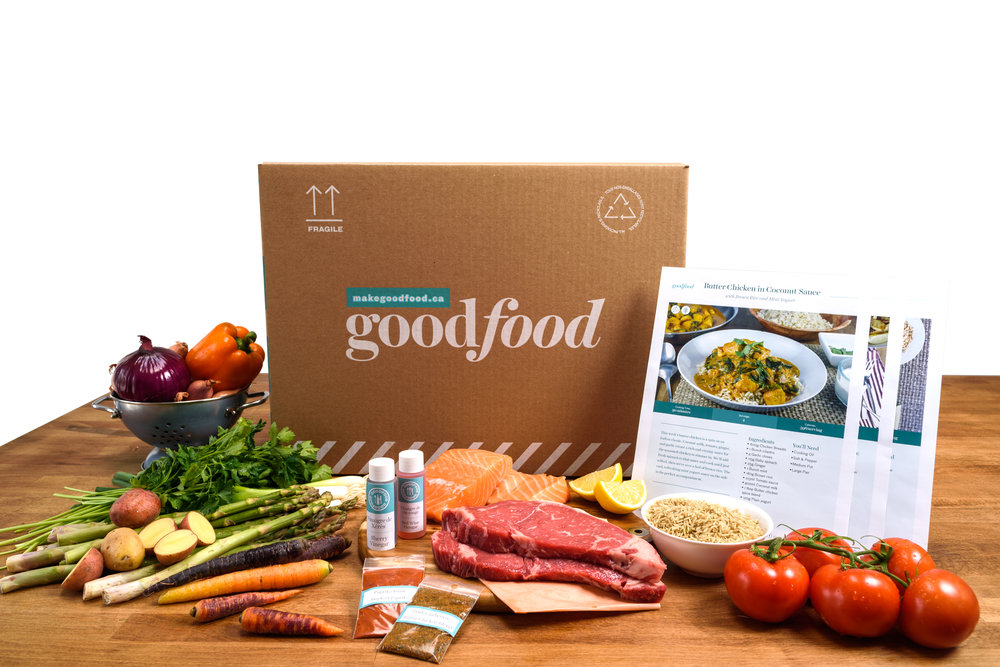 Let's get cooking
Discover a new way to cook with Goodfood: original recipes and the freshest ingredients delivered to your door every week.
Get started for just $4.99