Smoky Red Lentil Stew
With Yogurt-Dill Garnish & Homemade Tortilla Chips
Smoky Red Lentil Stew
With Yogurt-Dill Garnish & Homemade Tortilla Chips
Whether you have sworn off meat for good or simply doing a Meatless Monday, this recipe will be sure to satisfy. A colourful mix of carrot, onion, lacinato kale, orange and red bell pepper are combined with nourishing red lentils and a charismatic blend of smoked paprika, cumin and cayenne pepper to make a savoury stew. Crispy homemade tortilla chips and a creamy lemon dill-yogurt sauce round out this vegetarian delight. No meat, and no regrets. Bon appétit!
9g Smoky red lentil spice blend (smoked paprika, paprika, cumin, salt)
Medium pot
Zester
Peeler
Sheet pan
Oil
Salt & pepper
Parchment paper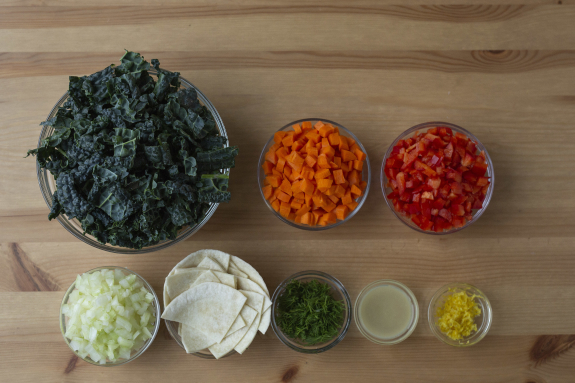 Mise en place
Preheat the oven to 425°F. Stack the tortillas one on top of the other and cut into quarters. Zest and juice the lemon. Peel and small dice the carrots. Core and small dice the pepper. Remove and discard the kale stems; slice the leaves into ribbons. Peel, halve and small dice the onion. Pick the dill fronds off the stems; roughly chop the fronds.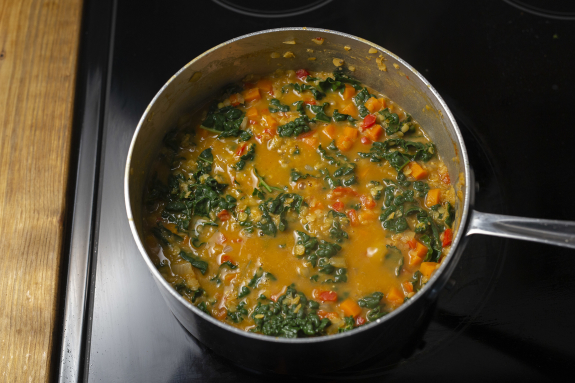 Start the stew
In a medium pot, heat a drizzle of oil on medium. Add the onions, carrots, peppers and ¾ of the spice blend. Cook, stirring frequently, 2 to 3 minutes, until the vegetables begin to soften; season with S&P. Add the vinegar, lentils, demi-glace and 4 cups of water (double for 4 portions); bring to a boil. Reduce to a simmer and cook, 20 to 25 minutes, until the some of the liquid has absorbed and the lentils are soft; season with S&P.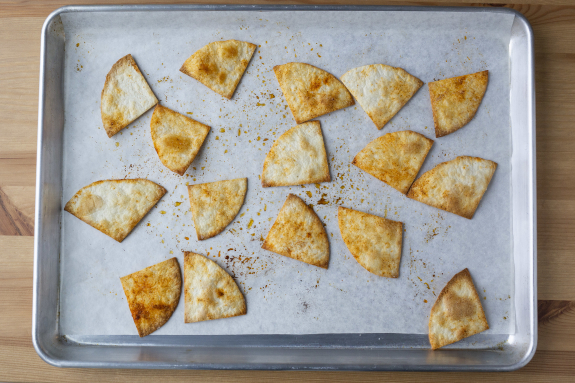 Make the tortilla chips
While the stew cooks, on a lined sheet pan, toss the tortilla quarters with a drizzle of oil; season with the remaining spice blend and S&P. Arrange the tortillas in a single, even layer and bake in the oven, 5 to 7 minutes, until lightly browned and crispy. Toss with ½ the lemon zest and set aside.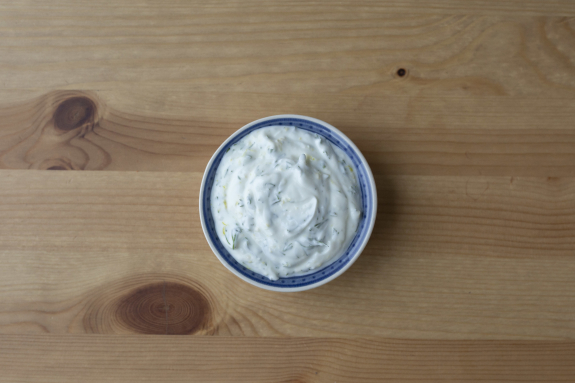 Make the yogurt sauce
While the tortilla chips bake, in a small bowl, combine the yogurt, ½ the dill, ½ the lemon juice and the remaining lemon zest; season with S&P to taste.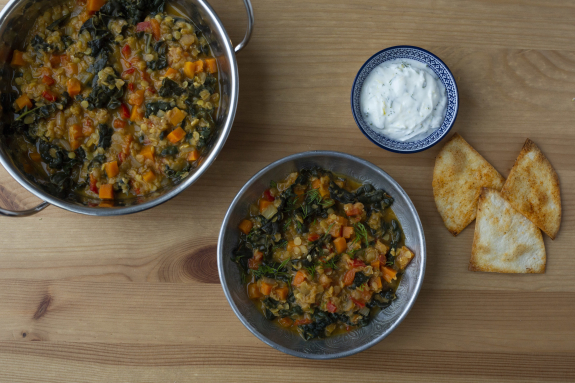 Finish the stew & serve
To the pot of stew, add the kale and as much of the remaining lemon juice as you'd like. Cook, 1 to 2 minutes, until the kale is wilted. Divide the stew between your bowls. Spoon as much of the yogurt sauce as you'd like over the stew. Garnish with the remaining dill. Serve the tortilla chips on the side. Bon appétit!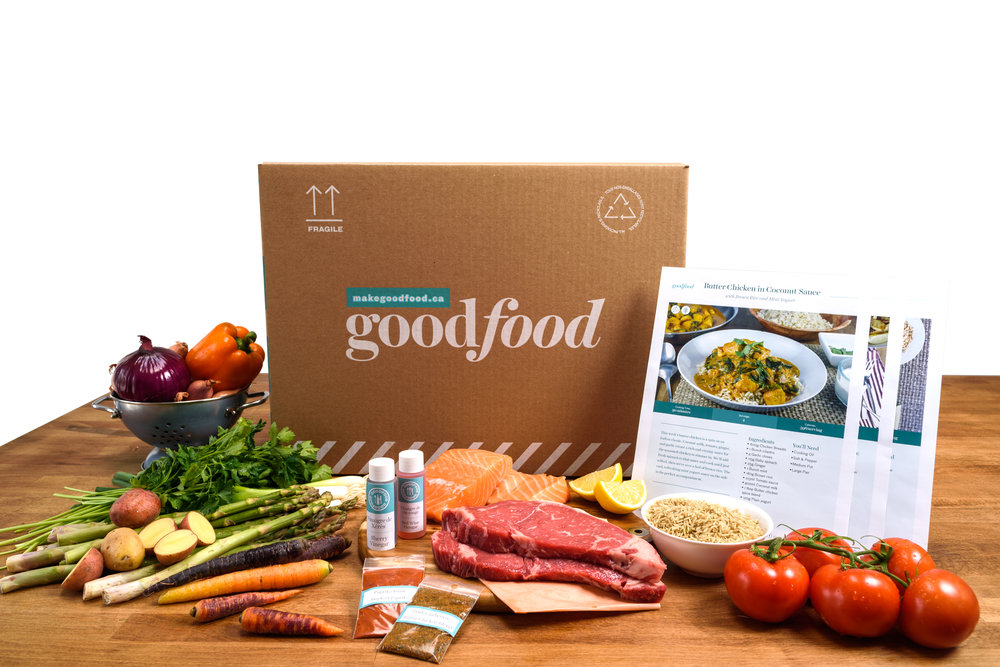 Let's get cooking
Discover a new way to cook with Goodfood: original recipes and the freshest ingredients delivered to your door every week.
Get started for just $8.75