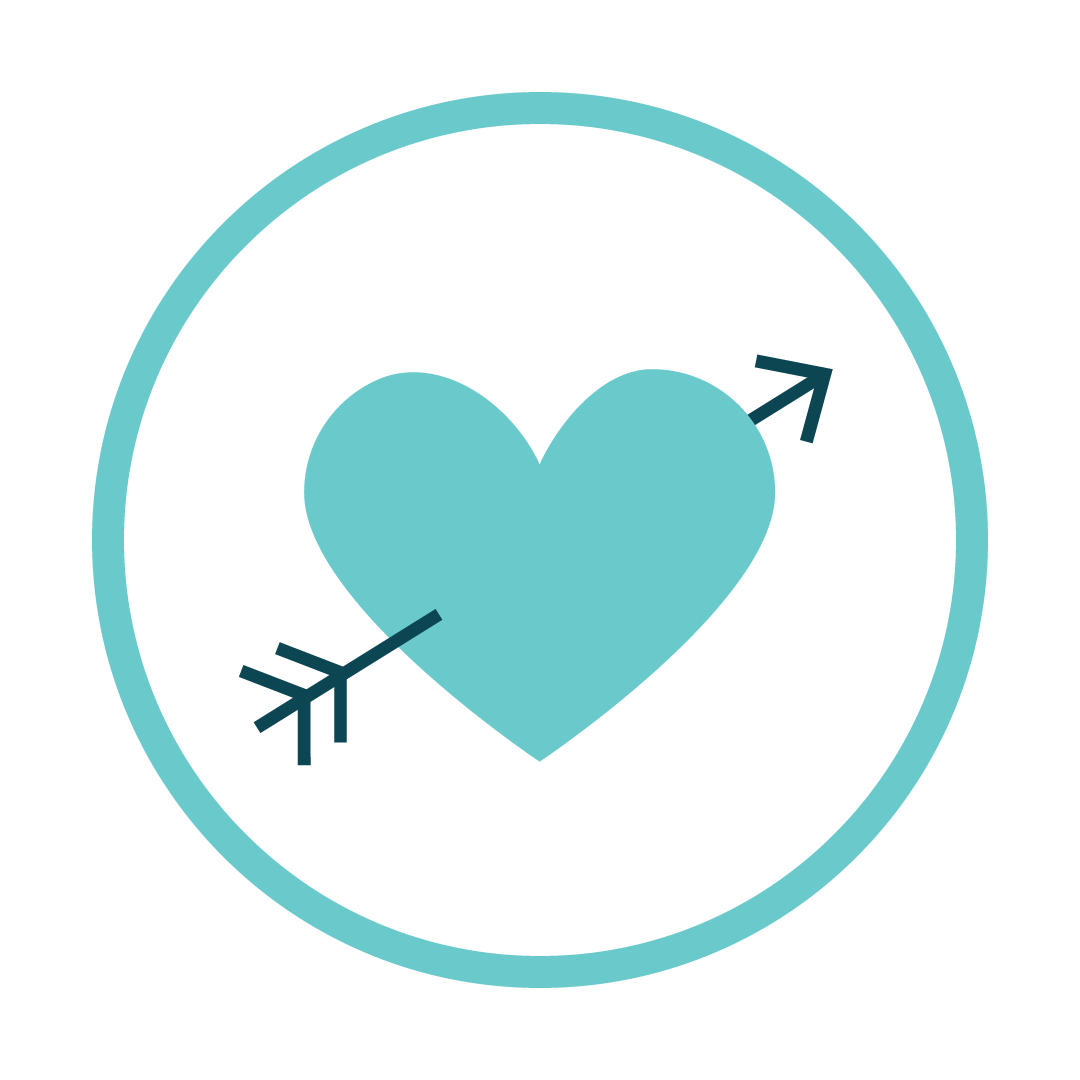 Seared Halloumi & Smoky Coconut 'Bacon' Cobb Salad
with Avocado & Quinoa
Seared Halloumi & Smoky Coconut 'Bacon' Cobb Salad
with Avocado & Quinoa
The smooth flavour and versatility of avocados is something to celebrate, which is why we've partnered with Avocados From Mexico to bring you only the best, perfectly-ripened avocados. Tonight, let's enjoy some in this mouthwatering twist on Cobb salad, which we've super-loaded with crunchy coconut 'bacon', fluffy quinoa and salty halloumi cheese grilled to melty-middle perfection. Dressed with our snappy Sweet Cider vinaigrette, it's a dish that's well worthy of the creamy richness of Avocados From Mexico!
90g Baby lettuce

1 Shallot (or onion)

1 Tomato

1 Avocado

15ml Red wine vinegar

60ml Sweet Cider vinaigrette

25g Toasted coconut chips

95g Red & white quinoa

125g Halloumi

9g Craving Cobb spice blend (salt, garlic, sugar, red bell pepper, vinegar powder, green bell pepper, paprika, turmeric, cayenne pepper, smoked paprika)
Contains: Milk, Mustard, Sulphites
Small pot
Medium pot
Medium pan
Strainer
Oil
Salt & pepper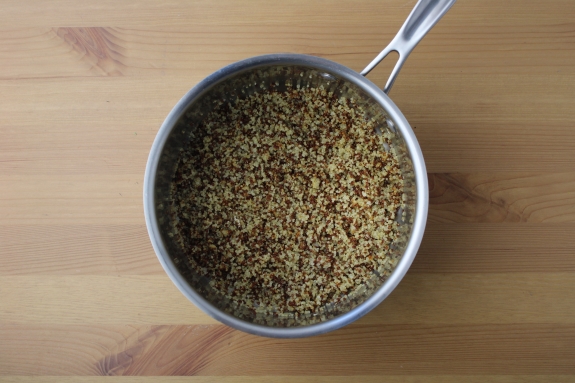 Cook the quinoa
Rinse the quinoa in a strainer. In a medium pot, combine the rinsed quinoa, 1 cup water (double for 4 portions) and a pinch of salt; bring to a boil. Reduce the heat, cover and simmer, 16 to 18 minutes, until the quinoa is tender. Fluff the cooked quinoa with a fork and set aside to cool; season with ½ the spice blend.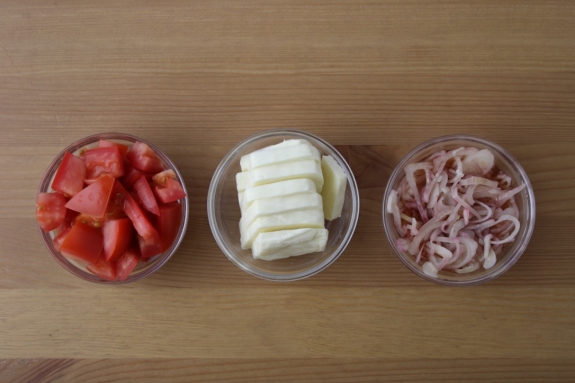 Mise en place & marinate the shallot
While the quinoa cooks, in a small pot, bring 1 cup water (double for 4 portions) to a boil. Medium-dice the tomato. Peel, halve and thinly slice the shallot. Cut the halloumi into ¼ inch slices. Add the shallot to the pot of boiling water; cook, stirring occasionally, 2 to 3 minutes, until softened. Drain and transfer to a bowl; add the red wine vinegar. Set aside to marinate as you complete the next steps.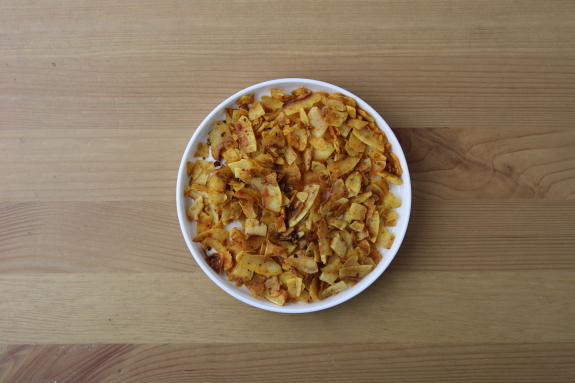 Make the coconut 'bacon'
In a medium pan, heat a drizzle of oil on medium-high. Add the coconut chips; season with ½ the remaining spice blend. Cook, stirring frequently, 1 to 2 minutes, until toasted. Transfer to a bowl and set aside. Wipe out and reserve the pan.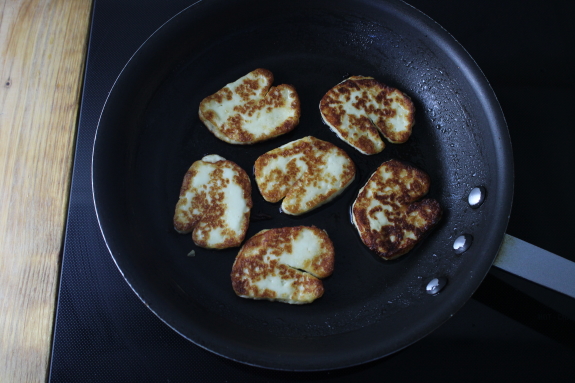 Sear the halloumi
In the same pan, heat a drizzle of oil on medium-high. Add the halloumi to the pan and cook, 1 to 2 minutes per side, until golden brown.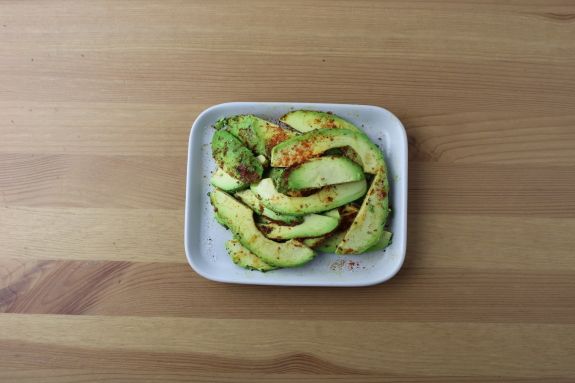 Slice the avocado
Halve the avocado; separate the two halves and carefully remove the pit. Using a spoon, scoop out the avocado flesh onto a cutting board and thinly slice lengthwise; season with the remaining spice blend and S&P to taste.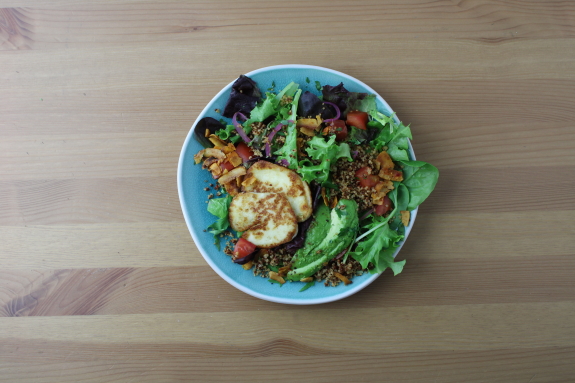 Plate your dish
In a large bowl, combine the baby lettuce and cooked quinoa; toss well and arrange on a large serving platter. Top with the tomato, avocado slices, coconut 'bacon', seared halloumi, marinated shallot (drain before adding). Drizzle the Cobb salad with as much of the vinaigrette as you'd like. Bon appétit!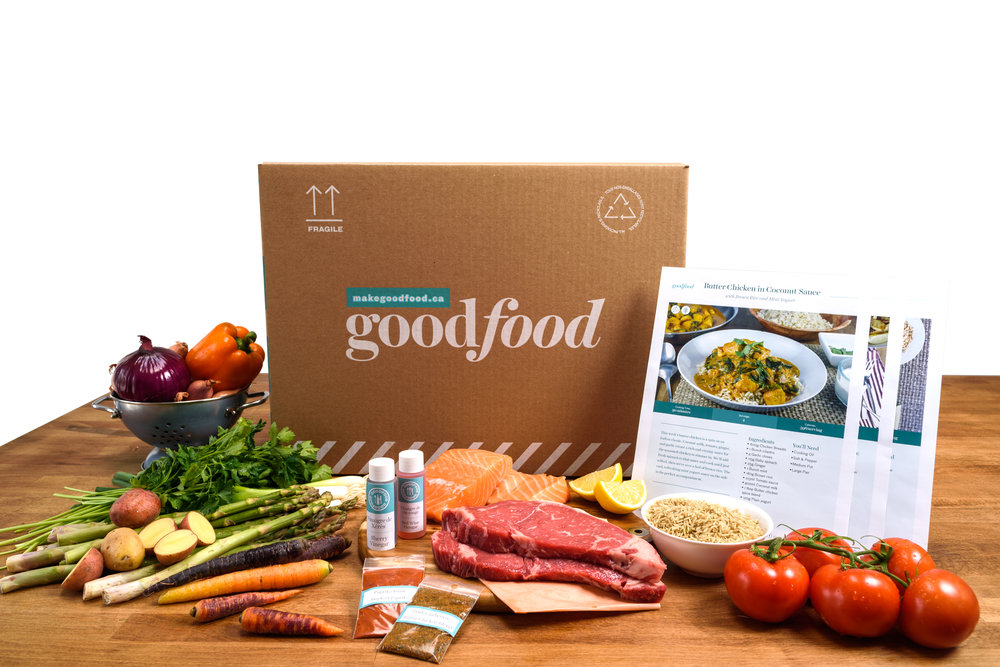 Let's get cooking
Discover a new way to cook with Goodfood: original recipes and the freshest ingredients delivered to your door every week.
Get started for just $4.99