Savoury Pork Sausage & Swiss Cheese Turnovers
Crisp Green Salad
Savoury Pork Sausage & Swiss Cheese Turnovers
Crisp Green Salad
Good things come in small packages, and kids just love to be reminded of that. To make these savoury turnovers, divide pizza dough into individual-size servings, fold it over the filling and fork-seal the edges before baking to golden. Each one contains pan-cooked Italian-spiced pork sausage meat, leafy greens and onion, plus grated Swiss cheese for ooey-gooey goodness. Set them out with a salad of crisp lettuce leaves, baby greens and radishes in a sweet cider vinaigrette—and turn over a new leaf!
500g Mild Italian pork sausage meat

180g Baby spinach (or baby kale)

1 Onion (or shallot)

1 Head of lettuce

120g Radishes

100g All-purpose flour

60ml Sweet Cider vinaigrette

100g Grated Swiss cheese

737g Pizza dough

15g Florentine Scene spices (salt, garlic, sugar, red bell pepper, vinegar powder, green bell pepper, sunflower oil, paprika, turmeric, cayenne pepper, onion, basil, black pepper)
Contains: Eggs, Milk, Mustard, Wheat
Large pan
Sheet pan
Olive oil
Salt & pepper (S&P)
2 Eggs
Parchment paper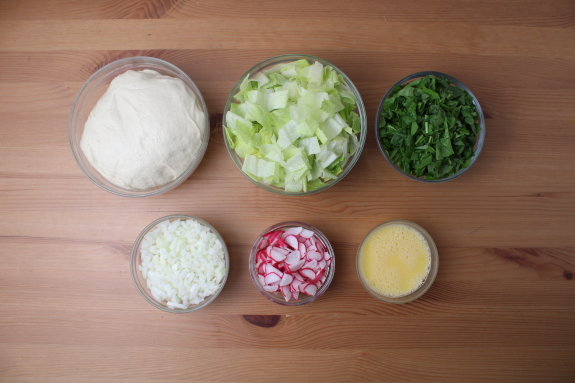 Mise en place
Preheat the oven to 450°F. Set the dough aside to come up to room temperature. Roughly chop ½ the spinach. Roughly chop the lettuce, discarding the root end. Halve and thinly slice the radishes into half-moons. Halve, peel and mince the onion. Crack 2 eggs into a bowl; whisk until smooth.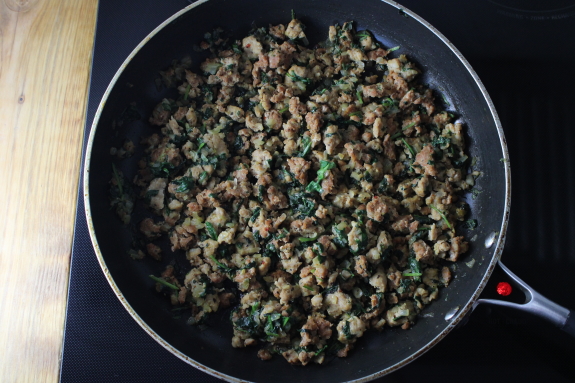 Make the filling
In a large pan, heat a drizzle of olive oil on medium-high. Cook the onion and sausage, breaking up the meat, 6 to 8 min., until golden brown. Add the chopped spinach; season with the spices. Sauté, 1 to 2 min., until the spinach has wilted and the sausage* is cooked through.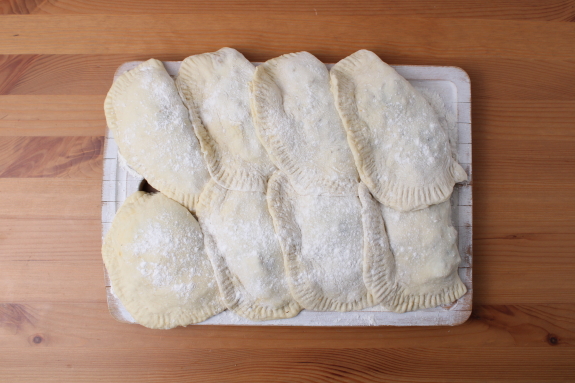 Prepare the turnovers
Divide the dough into 8 balls; toss with some of the flour. On a dry work surface, using the remaining flour to prevent sticking, roll each ball into 5-inch rounds (or spread the dough out with your fingers). Brush the dough with ½ the egg. Divide the filling between the rounds, leaving a 1-inch border free all around the edge; top with the cheese. Fold one side of the dough up and over the filling, pressing gently. Using a fork, tightly seal the edges together.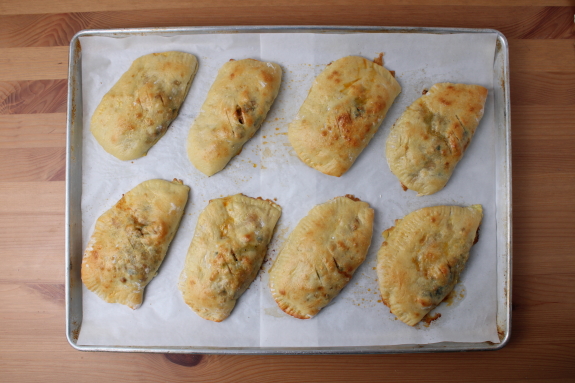 Bake the turnovers
Place the turnovers on a lined sheet pan. Using a knife, make a few small cuts on top. Brush with the remaining egg. Bake, 12 to 15 min., until the dough is golden brown and cooked through.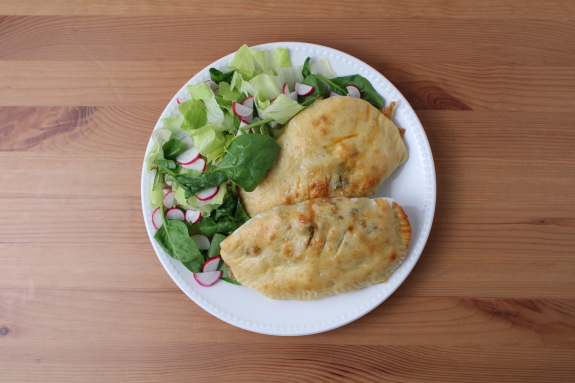 Make the salad & serve
In a large bowl, combine the lettuce, radishes, vinaigrette and remaining spinach; season with S&P. Divide the salad and turnovers between your plates. Bon appétit!
*Health Canada recommends cooking ground pork to a minimum internal temperature of 71°C.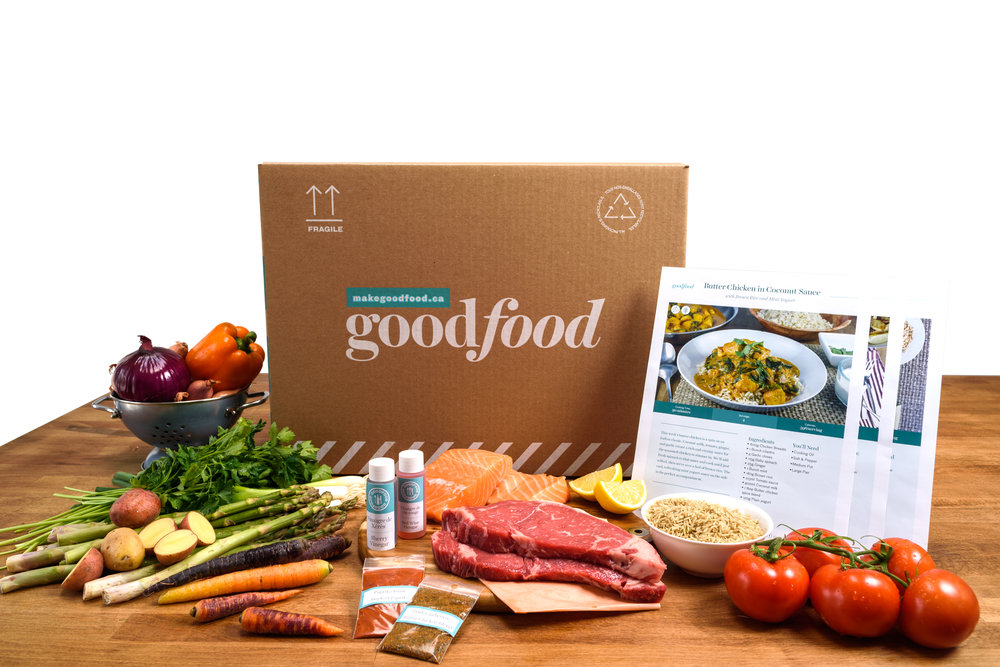 Let's get cooking
Discover a new way to cook with Goodfood: original recipes and the freshest ingredients delivered to your door every week.
Get started for just $4.99