Pork Souvlaki Pitas
with Fresh Veggies and Tahini-Tzatziki Sauce
Pork Souvlaki Pitas
with Fresh Veggies and Tahini-Tzatziki Sauce
Close your eyes and imagine, for one moment, that you are on a beautiful Greek island. Feel the warm mediterranean climate and refreshing breeze from the sea. Ahhhh! Paradise!...What's that smell? It's probably souvlaki, which is one of the most popular dishes in Greece. It can be enjoyed right off of the skewer, or in a filling sandwich. Here, we bring you mouthwatering souvlaki pitas with juicy pork. We also suggest a homemade tzatziki sauce with a little twist - tahini! Serves 2 - Approximately 700 calories per serving, level of difficulty is easy.
285g Pork Medallions

1 Lebanese Cucumber

2 Pearl Onions

1/4 Head Iceberg Lettuce

2 Garlic Cloves

1 Bunch Oregano

1 Lemon

85g Greek Yogurt

85g Tahini

1 tbsp Souvlaki Spice

2 Whole Wheat Pitas

4 Wooden Skewers
Olive Oil
Salt & Pepper
Large Pan
Zester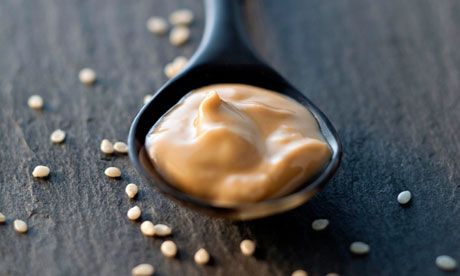 Tahini is a paste made from ground, hulled sesame seeds. It's popular in North African, Greek, Iranian, Turkish, and Middle Eastern cuisine. Tahini is often served as a dip on its own or as a major component of hummus, baba ghanoush, and halva.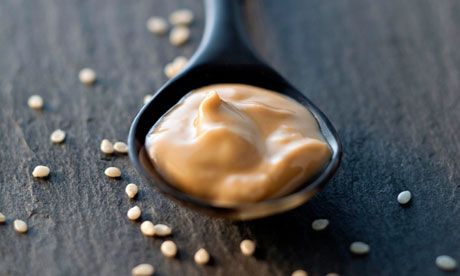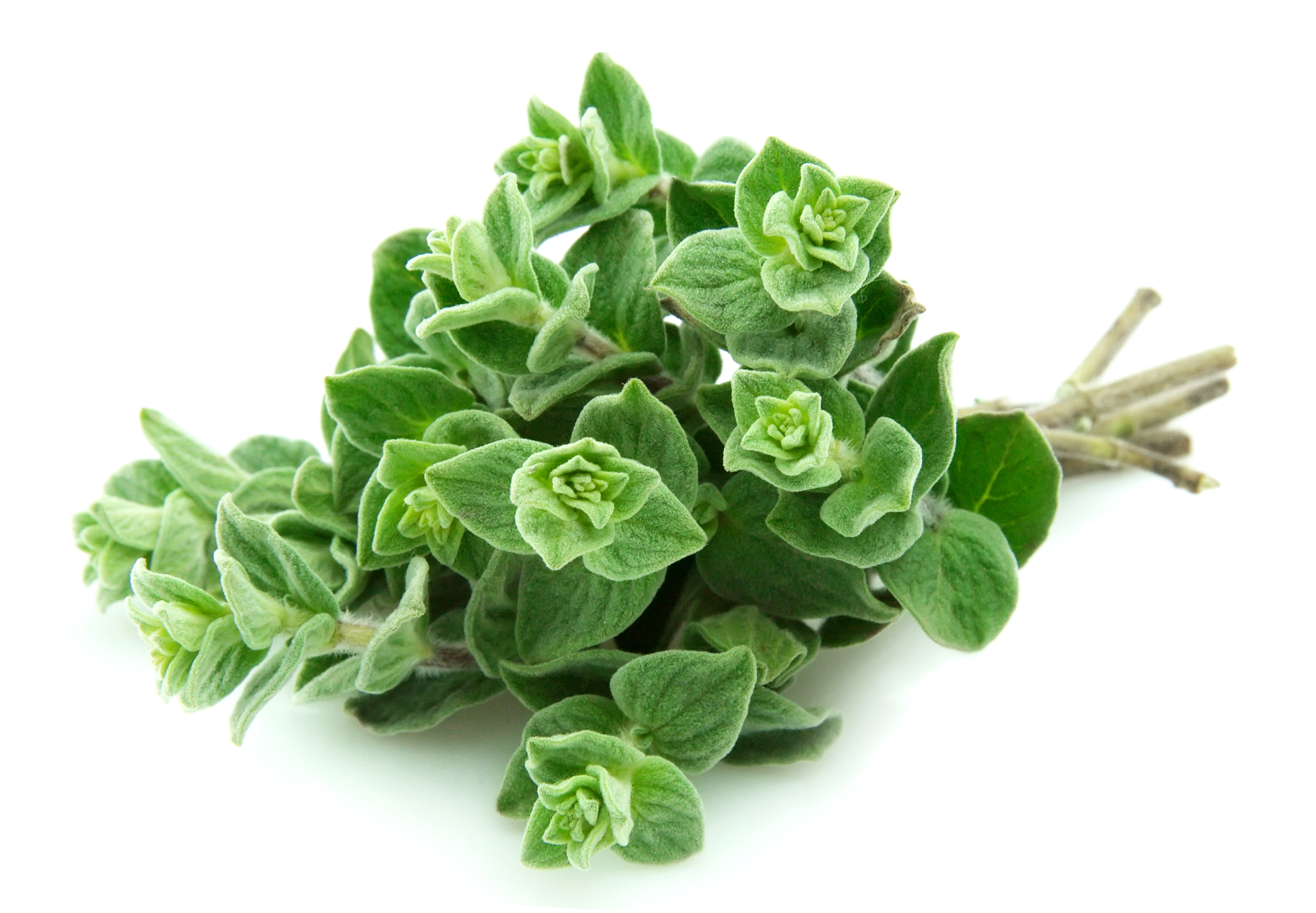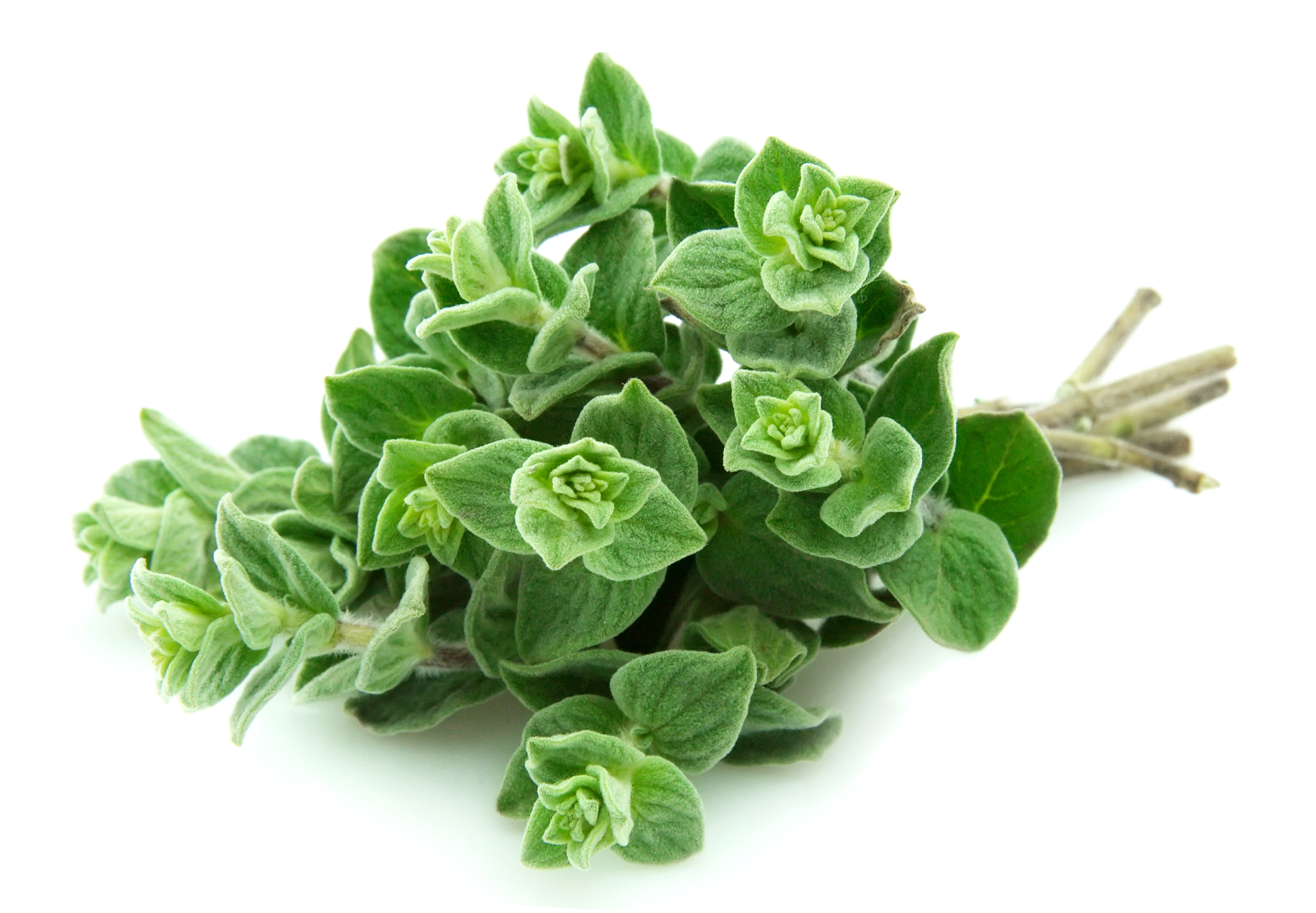 Oregano is a soft herb that's leafy and tender, often used in Mediterranean cuisine. Fall in love with its sweet flavor and mild peppery aftertaste, perfect to add warmth to any dish.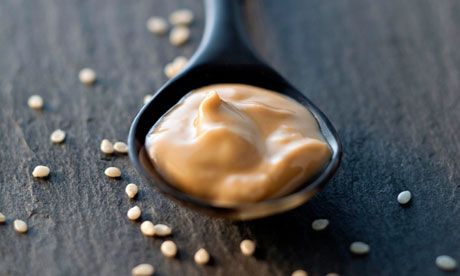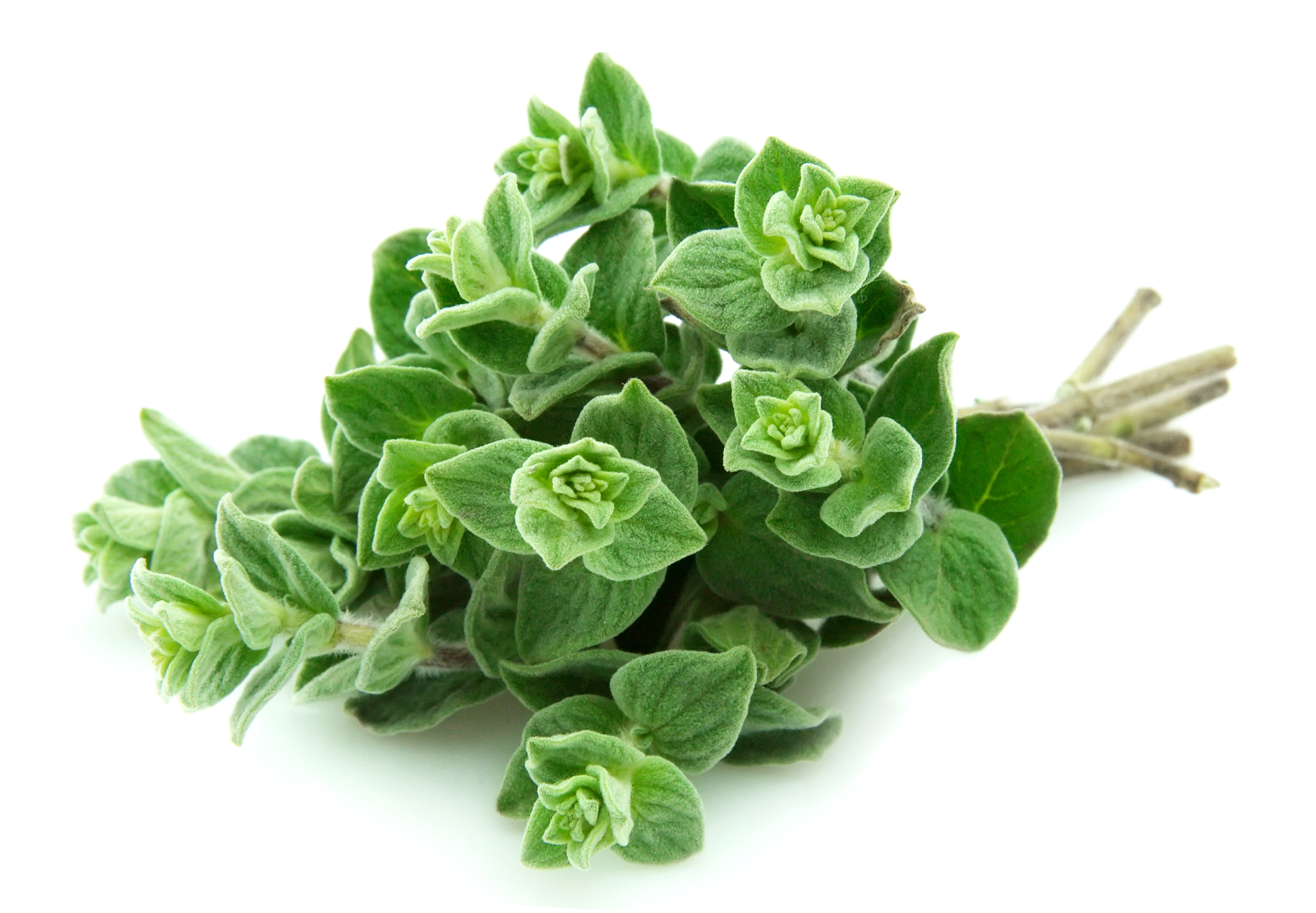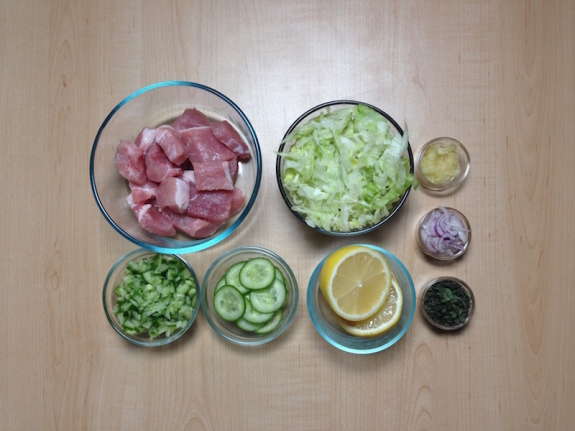 Mise en place
Preheat the oven to 350°F.
Wash and dry the fresh produce.
Peel the garlic and make a paste using a zester (you can also finely mince the garlic using a chef's knife).
Pick the oregano leaves off the stems and discard the stems; finely chop the leaves.
Very thinly slice one-third of the cucumber; finely mince the remaining two-thirds.
Peel and thinly slice the pearl onions.
Shred the iceberg lettuce.
Halve the lemon.
Cut the pork medallions in half lengthwise, then cut crosswise into one-inch chunks.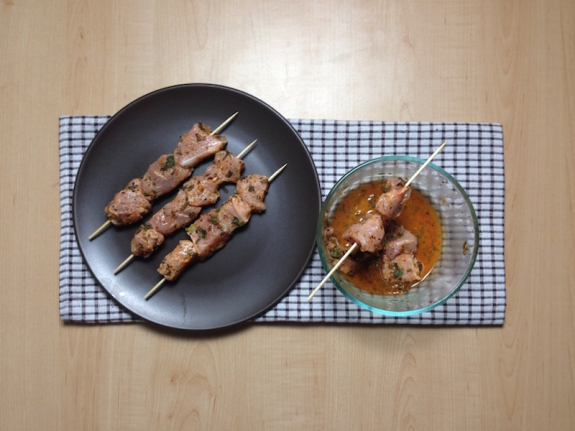 Marinate the pork and make the skewers
In a small bowl, combine half of the garlic, oregano, the souvlaki spice blend, and the juice of half the lemon.
Whisk in a drizzle of olive oil and season with three pinches of S&P.
Insert a wooden skewer in the center of each piece of marinated pork, making four equal sized skewers.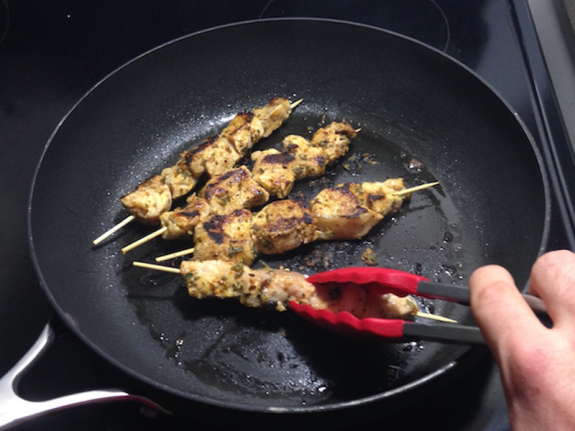 Cook the pork
In a large pan, heat two teaspoons of olive oil on medium until hot.
Add the pork skewers to the hot pan, and cook, 4 to 7 minutes per side, or until food thermometer reads 140°F.
Transfer the cooked pork to a plate and let rest for 5 minutes.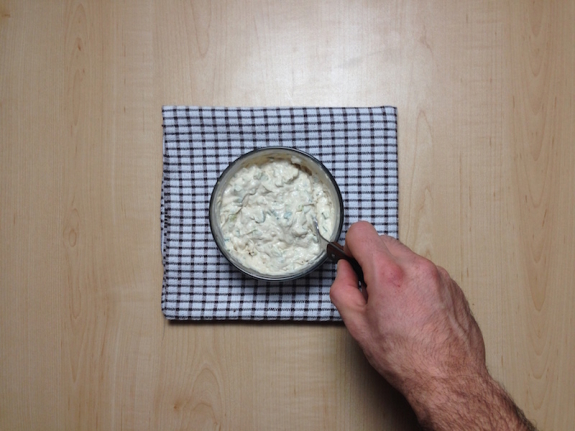 Make the sauce
While the pork is in the pan, combine the minced cucumber, yogurt, tahini, remaining garlic, and the juice of the remaining lemon. Whisk until well combined.
If the sauce seems too thick, add about one tablespoon water to thin it out.
Season with two pinches of S&P.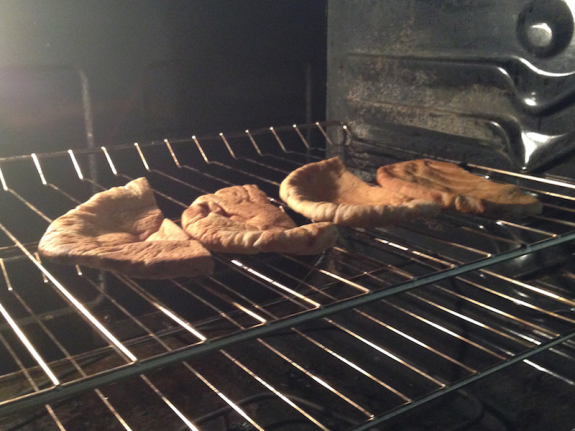 Toast the pitas
Slice the pitas in half and toast in the oven for 2 to 4 minutes, or until warmed through.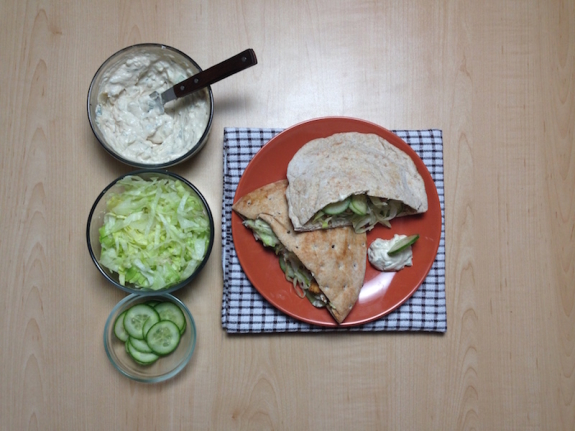 Stuff the pitas and serve
Allow the warmed pitas to cool slightly, then open them up to make pockets.
Spoon some tahini tzatziki into each pocket, then add some shredded lettuce and onion.
Place a few pieces of cooked pork, some sliced cucumber, and more sauce inside of each.
Serve any remaining lettuce, cucumber and sauce on the side. 
Bon appétit!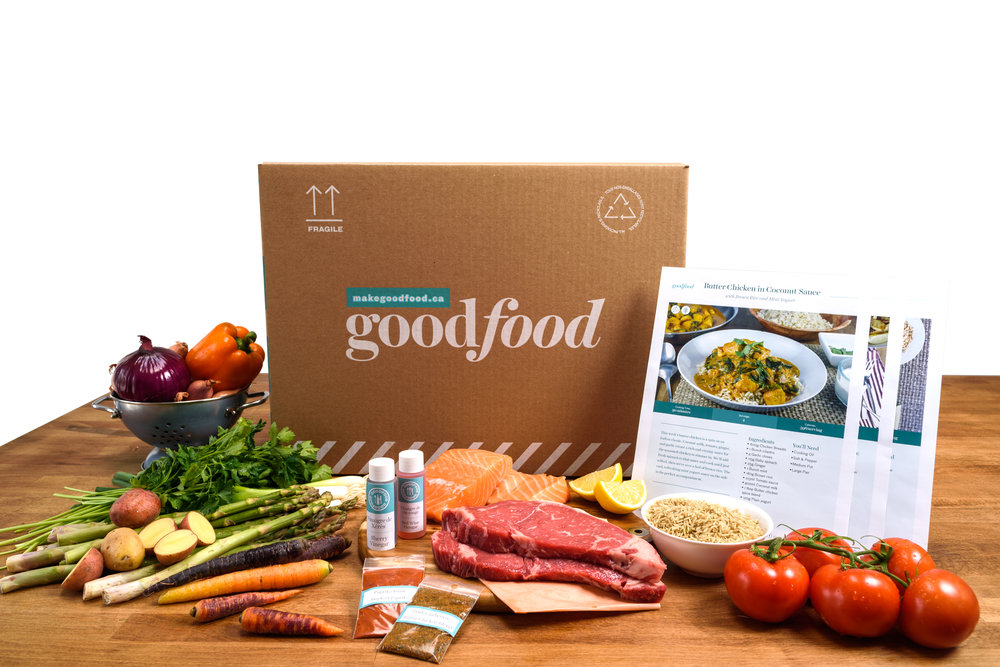 Let's get cooking
Discover a new way to cook with Goodfood: original recipes and the freshest ingredients delivered to your door every week.
Get started for just $4.99