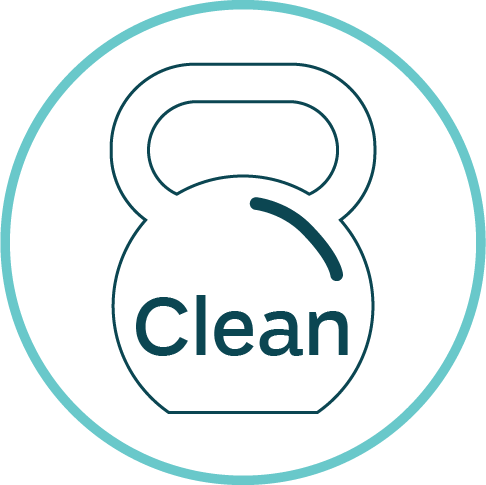 Mediterranean Beef Burgers in Lettuce 'Buns'
with Arugula-Feta Salad
Mediterranean Beef Burgers in Lettuce 'Buns'
with Arugula-Feta Salad
Trendy burger joints have been serving up their patties atop lettuce 'buns' for a while now, and we think it's high time you tried this healthy burger option at home. The fresh, bright flavours of Greek cuisine are the perfect pairing for your crunchy lettuce-wrapped burger. You'll be topping your barbecued beef patty with Lebanese cucumbers, juicy tomatoes off the vine and creamy, garlicky tzatziki before tucking it in nicely between two leaves of refreshing romaine. Serve it with an arugula and feta salad on the side and relish in the discovery of this good-for-you burger option!
340g Ground beef (High-protein serving)
60g Baby arugula (or baby spinach)
10g Greek burger spice blend (garlic, cumin, paprika, oregano, salt, black pepper, basil)
Contains: Milk, Sulphites
Large grill pan
Olive oil
Oil
Salt & pepper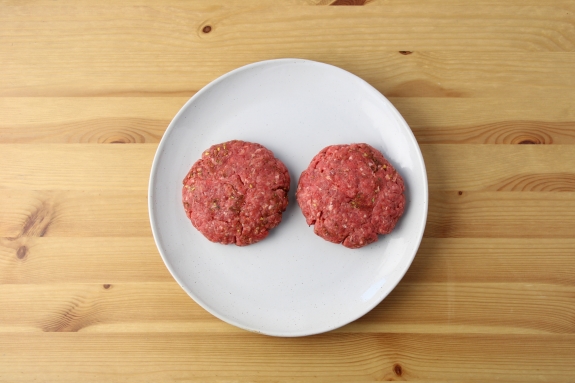 Prepare the burger patties
Heat your BBQ on high, making sure to oil it first. In a large bowl, combine the ground beef; season with ⅔ of the spice blend and S&P. Gently mix to combine and form into two patties of equal size (double for 4 portions).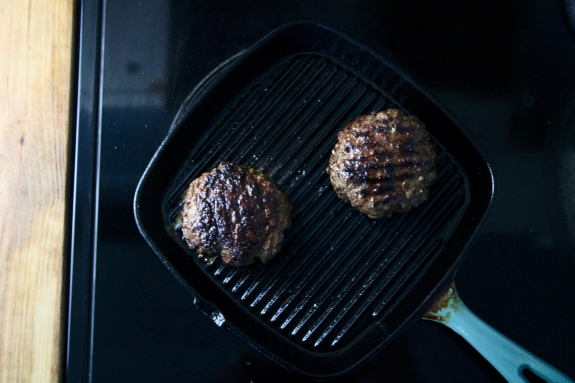 Cook the burgers
Add the burger patties* to the BBQ (or to a large grill pan on medium-high, drizzling with oil first). Cook, 3 to 5 minutes per side, until cooked through. Transfer to a plate and set aside in a warm spot.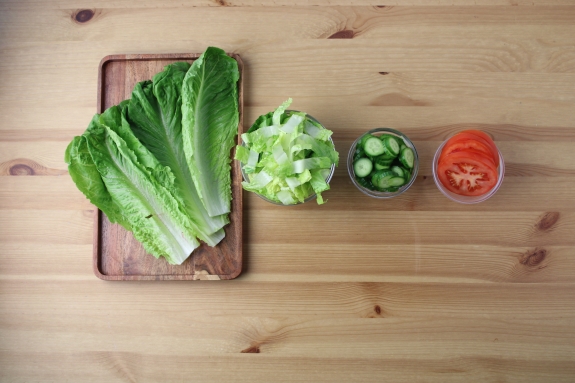 Mise en place
While the burgers cook, trim the root end of the romaine. Keep 4 of the largest outer leaves aside (double for 4 portions); roughly chop the rest. Thinly slice the cucumbers into rounds. Thinly slice the tomato into rounds.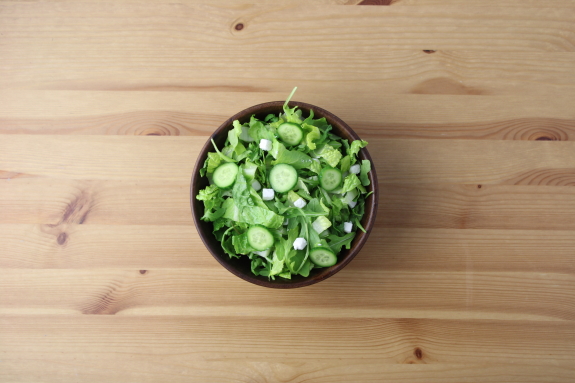 Make the salad
In a large bowl, combine vinegar and 3 tbsp olive oil (double for 4 portions); season with the remaining spice blend and S&P to taste. Add the arugula, chopped lettuce, feta and ½ the cucumbers. Toss to combine thoroughly.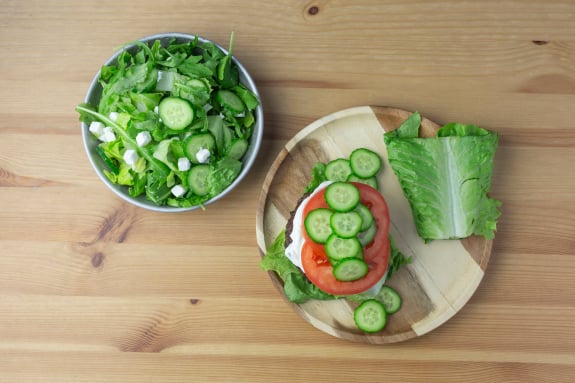 Assemble & serve
Halve the reserved lettuce leaves crosswise; place 2 halves on each plate to make the bottom 'bun'. Top with the cooked burger patties, tzatziki, tomatoes, remaining cucumbers and lettuce halves. Serve the arugula-feta salad on the side. Bon appétit!
*Health Canada recommends cooking ground beef to a minimum internal temperature of 71°C.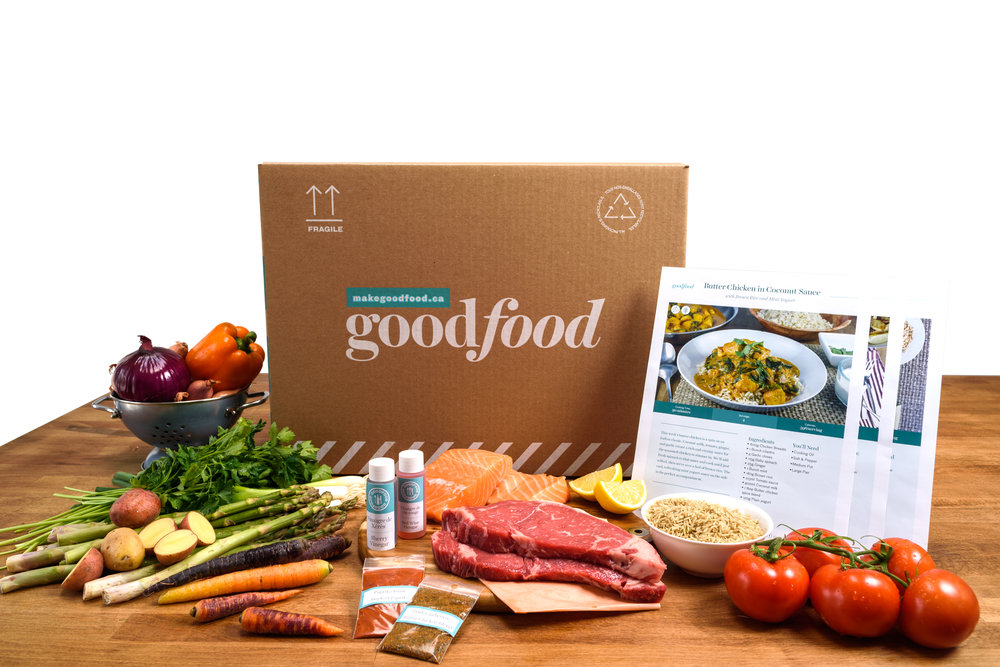 Let's get cooking
Discover a new way to cook with Goodfood: original recipes and the freshest ingredients delivered to your door every week.
Get started for just $4.99