Kerala Fried Chicken with Sweet Potato Wedges
Cucumber-Mint Slaw & Creamy Lime Dipping Sauce
Kerala Fried Chicken with Sweet Potato Wedges
Cucumber-Mint Slaw & Creamy Lime Dipping Sauce
Fried chicken is a forever favourite among all members of the Goodfood family. It's one of those childhood comfort foods that has held its place in our hearts well into adulthood. Tonight's chicken owes its zingy, aromatic flavour to a blend of Indian spices; it's crispy and golden on the outside, while the inside stays perfectly juicy. Serve it up with a creamy, cooling lime sauce, roasted sweet potatoes, and fresh and bright cucumber mint slaw on the side.
200g Shredded green cabbage
20g Mild curry masala (coriander, cumin, garlic, ginger, sea salt, turmeric, paprika)
Large high-sided pan
Zester
Sheet pan
Oil
Salt & pepper
Parchment paper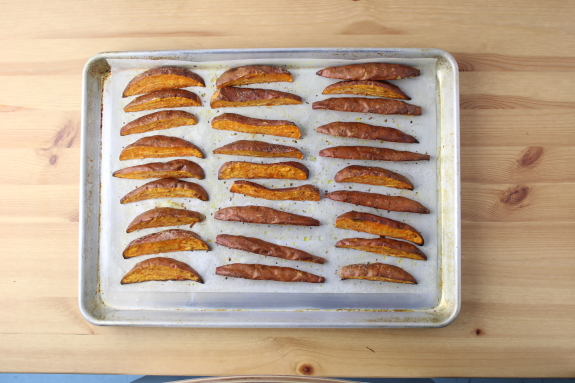 Roast the sweet potatoes
Preheat the oven to 450°F. Cut the sweet potatoes into ½-inch-thick wedges lengthwise. On a lined sheet pan, toss the sweet potato wedges with a drizzle of oil and season with S&P. Arrange in a single, even layer and roast in the oven, 22 to 24 minutes, turning over once, until browned and tender when pierced with a fork.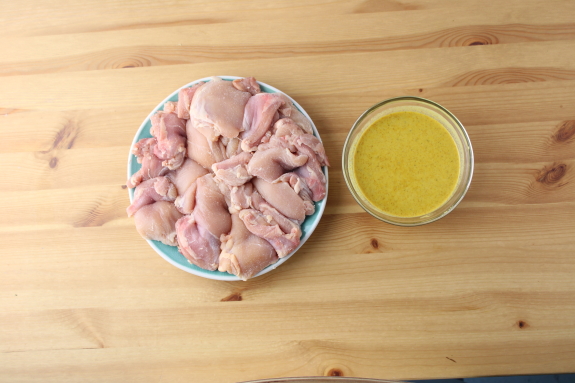 Prepare the chicken
While the potatoes roast, in a small bowl, combine the rice flour (reserving 1 tbsp to dust the chicken) and ⅓ cup of water. Whisk until smooth; season with the curry masala and S&P. If the batter is too thick, add 1 to 2 tbsp of water. In a large, high-sided pan, heat a thin layer of oil on medium-high. Pat the chicken dry with paper towel; season with S&P and 
lightly coat with the reserved rice flour, shaking off any excess.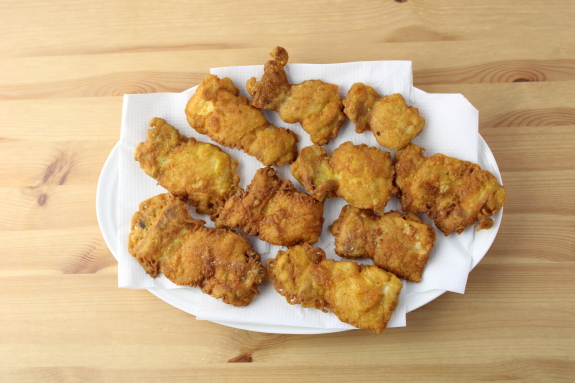 Cook the chicken
Working in batches, completely coat the seasoned chicken with the batter, letting the excess 
drip off. Add the coated chicken* to the pan and cook, 5 to 7 minutes per side, or until golden brown and cooked through. 
Transfer the cooked chicken to a paper towel-lined plate and season immediately with S&P. If necessary, work in batches and keep the finished chicken warm and crispy in the oven.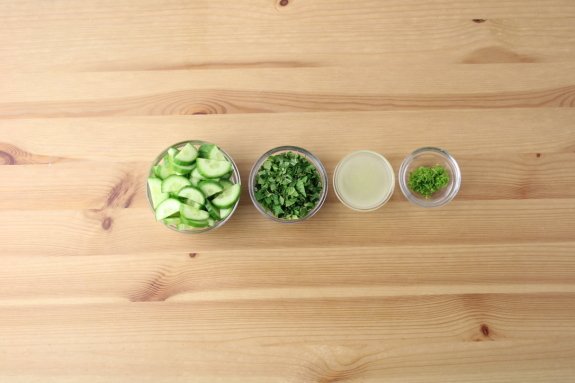 Mise en place
While the chicken cooks, zest and juice the lime. Halve the cucumbers lengthwise and thinly slice into half-moons. Pick the mint leaves off the stems; roughly chop the leaves.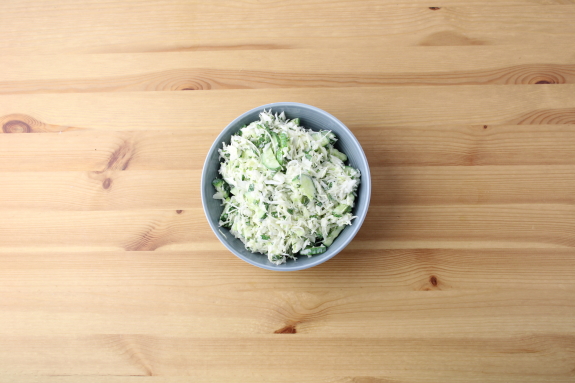 Make the slaw
In a large bowl, combine ½ the sour cream, ⅓ of the mayonnaise and ⅔ of the lime juice; drizzle with oil and season with S&P. Add the cabbage, cucumbers and mint; toss to combine.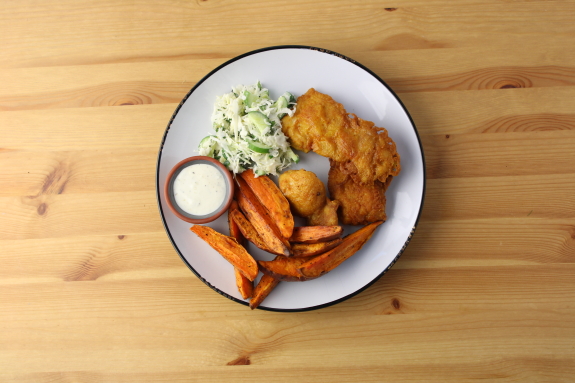 Finish & serve
In a small bowl, combine the remaining sour cream, mayonnaise and lime juice and as much of the lime zest as you'd like; season with S&P to taste. Divide the roasted sweet potatoes, cooked chicken and slaw between your plates. Serve the lime dipping sauce on the side. Bon appétit!
*Health Canada recommends cooking poultry to a minimum internal temperature of 74°C.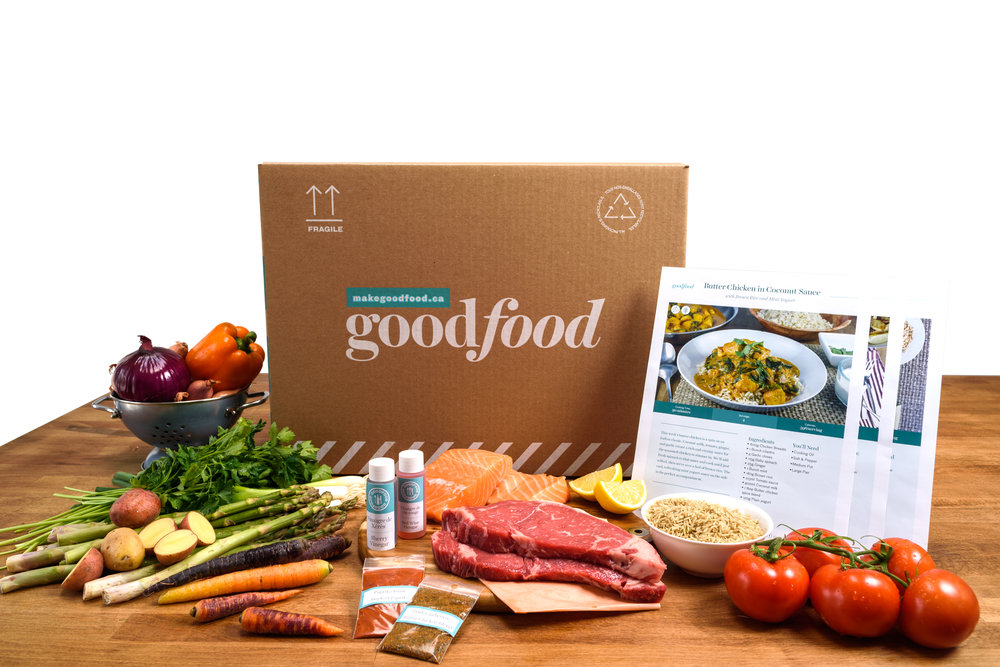 Let's get cooking
Discover a new way to cook with Goodfood: original recipes and the freshest ingredients delivered to your door every week.
Get started for just $4.99