Halloumi Tacos
with Quick Pico de Gallo & Mango Jicama Salad
Halloumi Tacos
with Quick Pico de Gallo & Mango Jicama Salad

Anne-Marie's favourite
"One of the best features of tacos are their versatility. Here in the Goodfood test kitchen, we're letting our creativity explore new applications for this most flexible dish, each one more delicious than the last! I adore halloumi cheese but never thought of creating a taco around it. In our latest taco creation we're filling warm flour tortillas with grilled, salty and satisfying halloumi cheese and a juicy salsa of mango, jicama and tomatoes. Top with lime juice and spiced yogurt and drizzle with cilantro-infused oil, turn up the music and celebrate this festive taco fiesta!"
Anne-Marie
1 Bunch of cilantro

1 Lime

1 Tomato

1 Mango

225g Jicama

60g Yogurt

6 Tortillas

100g Halloumi

8g Mesquite spice blend (onion, garlic, spices, salt, sunflower oil, hickory smoked flavour)
Zester
Peeler
Olive oil
Salt & pepper
Large non-stick pan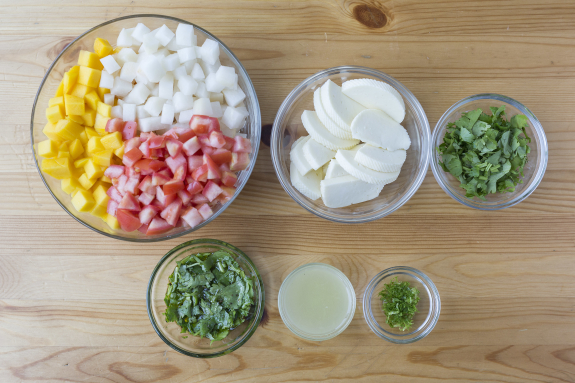 Mise en place
Zest and juice the lime. Peel and small dice the mango. Peel and small dice the jicama; combine with the mango. Small dice the tomato; combine with the mango and jicama. Rinse the halloumi and pat dry with paper towel; cut in half widthwise, then cut each half into thin slices. Roughly chop the cilantro leaves and stems. In a small bowl, combine ½ the cilantro with 2 tbsp of olive oil (double the oil for 4 portions); season with S&P.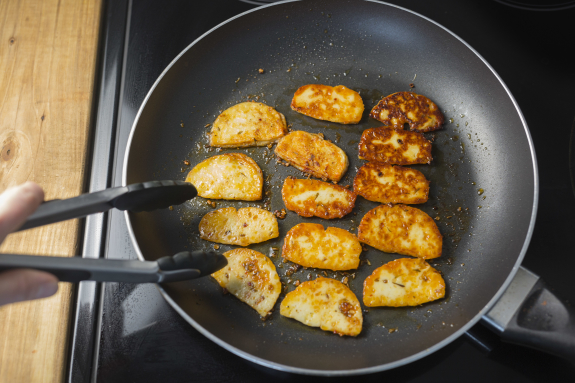 Grill the halloumi
In a bowl, toss the halloumi with a drizzle of olive oil; season with ½ the spice blend and S&P. In a large nonstick pan, heat a drizzle of olive oil on medium. Add the seasoned halloumi and cook, 1 to 2 minutes per side, until golden brown. Transfer to a plate and wipe out the pan.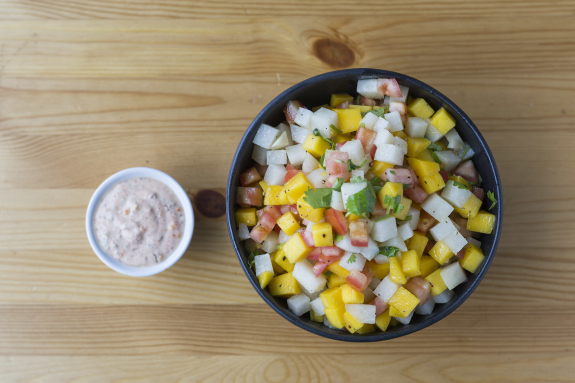 Prepare the salad & yogurt sauce
While the halloumi cooks, to the bowl of mango, jicama and tomatoes, add the lime juice, the remaining cilantro and a drizzle of olive oil; season with S&P to taste. Toss to thoroughly combine. In a separate bowl, combine the yogurt, remaining spice blend and as much of the lime zest as you'd like; season with S&P to taste.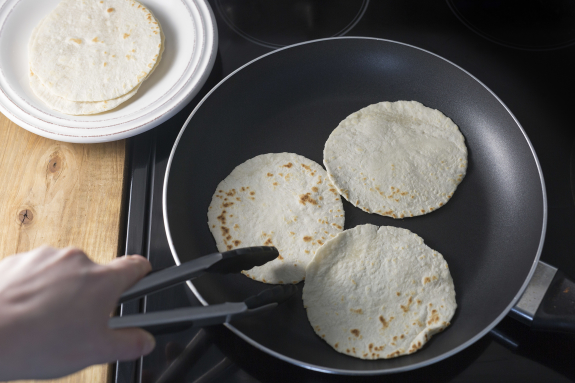 Toast the tortillas
Heat the reserved pan on medium. Working one or two at a time (so that they do not overlap), toast the tortillas, 30 seconds to 1 minute per side, until lightly browned.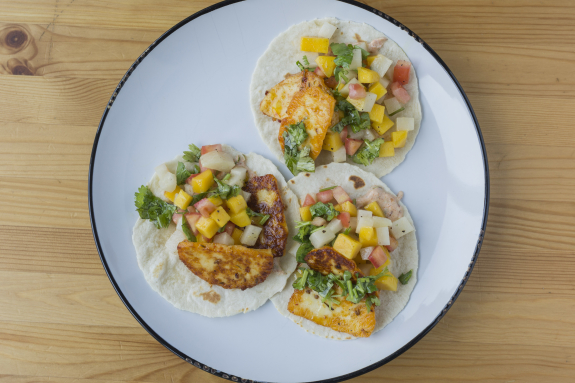 Finish & serve
Divide the yogurt sauce, grilled halloumi and some of the mango salad between the warmed tortillas. Garnish with a drizzle of the cilantro oil. Serve any remaining mango salad on the side. Bon appétit!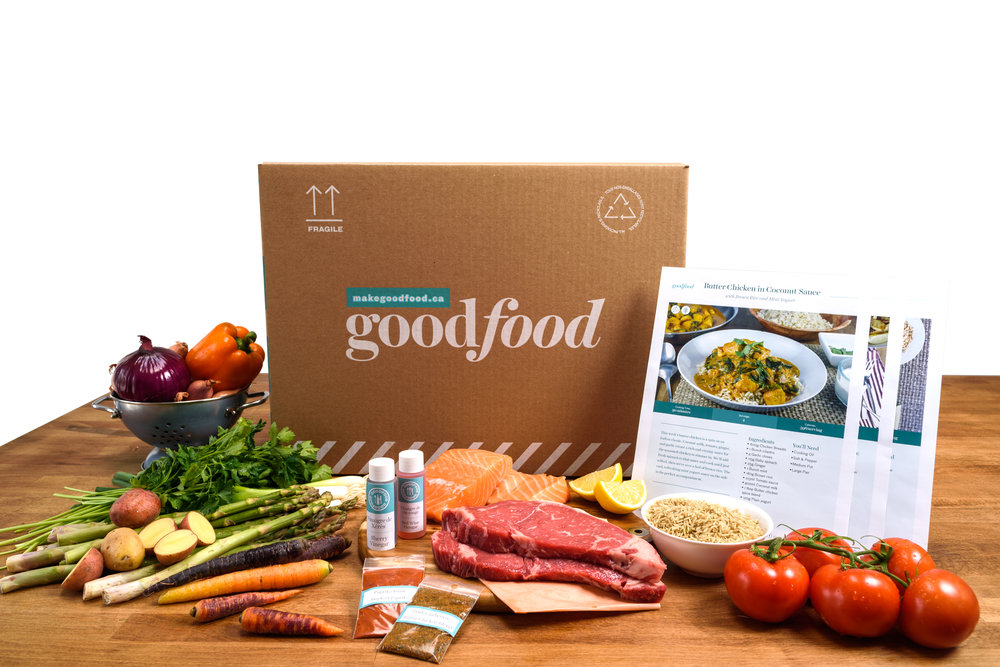 Let's get cooking
Discover a new way to cook with Goodfood: original recipes and the freshest ingredients delivered to your door every week.
Get started for just $4.99