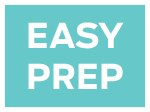 Ground Beef Tacos with Homemade Salsa Verde
Cabbage Slaw & Panela Cheese
Ground Beef Tacos with Homemade Salsa Verde
Cabbage Slaw & Panela Cheese
At Goodfood, tacos are always something we get excited about, especially when they're filled with beef, topped with a crunchy red cabbage slaw and Mexican panela cheese and smothered in a bright homemade salsa verde. The key component of our salsa verde is the tomatillo; with its tart, citrusy flavour, it's our secret weapon for taking taco night to the next level!
285g Ground beef

15ml Minced garlic

1 Lime

50g Diced onions

340g Tomatillos

100g Shredded red cabbage

1 Bunch of cilantro

14g Honey

60g Panela cheese

8 Wheat flour tortillas

11g Taco spice blend (spices, salt, sugar, garlic, onion, lime oil)
Contains: Gluten, Milk, Wheat
2 Large pans
Zester
Olive oil
Salt & pepper
Oil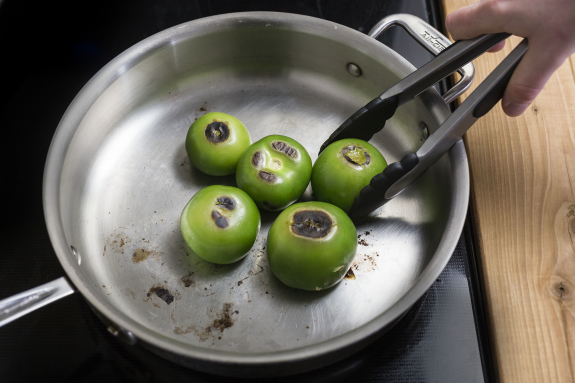 Start the salsa verde
Heat a large dry pan on high. Add the tomatillos and cook, rotating occasionally, 6 to 8 minutes, until charred on a few sides. Transfer to a cutting board to cool, then small dice. Reserve the pan.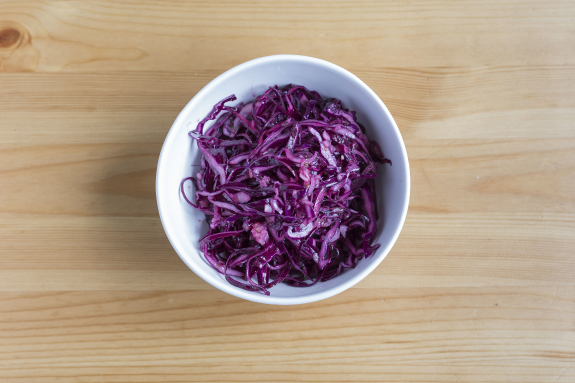 Make the slaw
While the tomatillos char, zest and juice the lime. In a large bowl, combine the cabbage, up to ½ the onions (to taste) and as much of the lime zest and juice as you'd like; drizzle with olive oil and season with S&P to taste. Set aside to marinate, stirring occasionally, for at least 10 minutes while you prepare the next steps.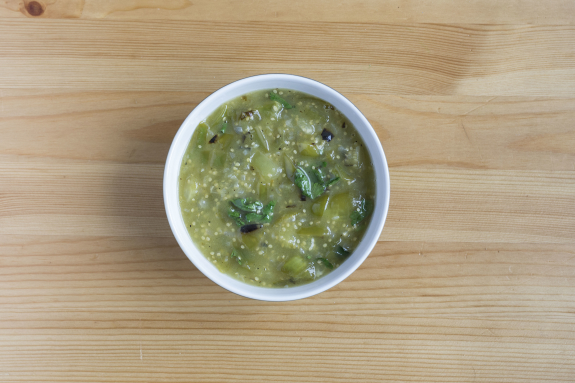 Finish the salsa verde
In the reserved pan, heat a drizzle of oil on medium-high. Add the remaining onions and cook, 30 seconds to 1 minute. Add ¾ of the chopped tomatillos; season with S&P. Cook, stirring occasionally, 5 to 6 minutes, until completely softened. Transfer to a bowl; set aside in a cool spot. Add ½ the cilantro (roughly chop all the cilantro leaves and stems before adding) and the honey; season with S&P to taste.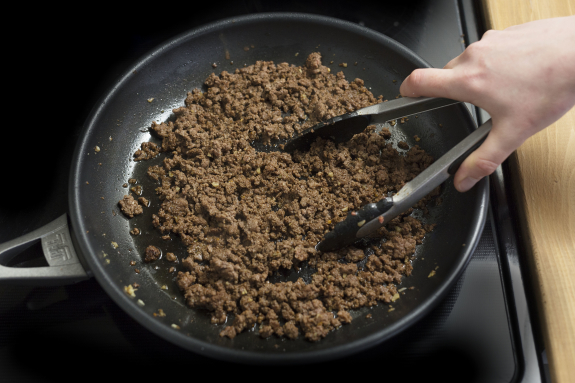 Cook the beef
While the tomatillos cook, in a second large pan, heat a drizzle of oil on medium-high. Add the garlic and cook, stirring frequently, 30 seconds to 1 minute, until fragrant. Add the ground beef*; season with the spice blend and S&P. Cook, breaking up the meat with a spoon, 4 to 5 minutes, until browned and cooked through. Transfer to a bowl and set aside in a warm spot. Wipe out the pan.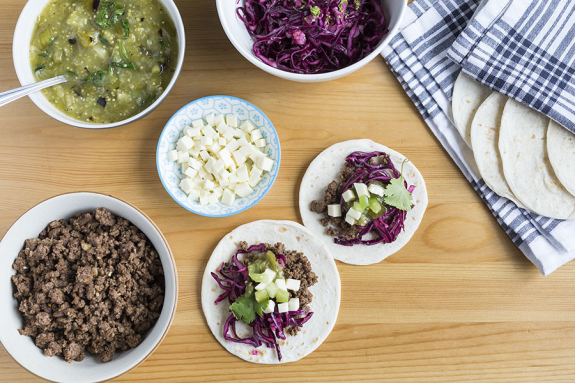 Warm the tortillas & serve
Heat the same pan on medium. Working one or two at a time (so that they do not overlap), toast the tortillas, 30 seconds to 1 minute per side, until lightly browned. Divide the beef, cabbage slaw, and salsa between the warmed tortillas. Garnish with the cheese (small dice before adding) and remaining tomatillos and cilantro. Serve the remaining salsa and slaw on the side. Bon appétit!
*Health Canada recommends cooking ground beef to a minimum internal temperature of 71°C.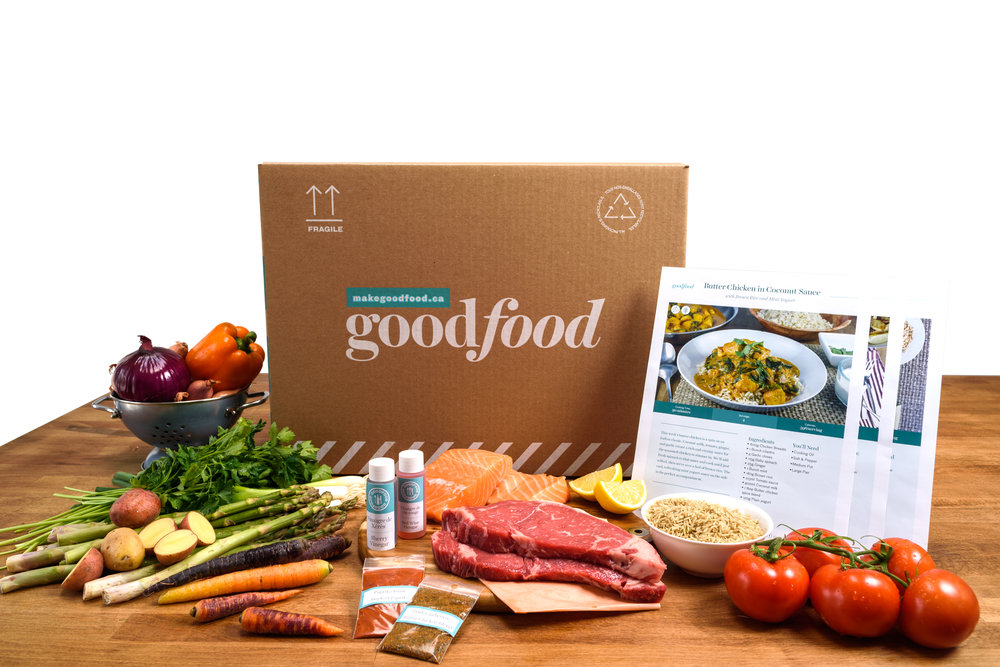 Let's get cooking
Discover a new way to cook with Goodfood: original recipes and the freshest ingredients delivered to your door every week.
Get started for just $4.99