Fresh Rigatoni with Creamy Butternut Squash Sauce
Spiced Pepitas, Sage & Green Salad
Fresh Rigatoni with Creamy Butternut Squash Sauce
Spiced Pepitas, Sage & Green Salad

Anne-Marie's favourite
"Wholesome and versatile, fresh pasta is always a sure bet! Tonight we're celebrating the season by tossing our penne in a creamy butternut squash sauce enhanced with garlic and sage. Toasted pumpkin seeds add texture while grated Parmigiano Reggiano brings the flavours together wonderfully. A mixed green salad drizzled in a light apple cider vinegar dressing adds a fresh touch to the meal. Pasta for the win!"
Anne-Marie

25g Pumpkin seeds (pepitas)
13g Squash & pepita spice blend (garlic, salt, onion, paprika, sunflower oil, Cayenne pepper, oregano, thyme)
Small pan
2 Medium pots
Strainer
Peeler
Olive oil
Salt & pepper
Oil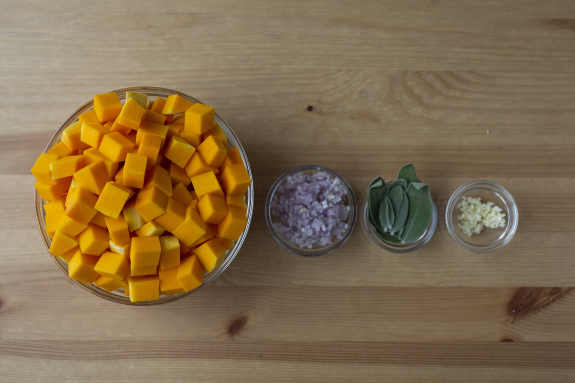 Mise en place
Bring a medium pot of salted water to a boil. Peel and halve the squash lengthwise. Scoop out and discard the pulp and seeds; cut the squash into ½-inch cubes. Peel, halve and mince the shallot. Mince the garlic. Pick the sage leaves off the stems.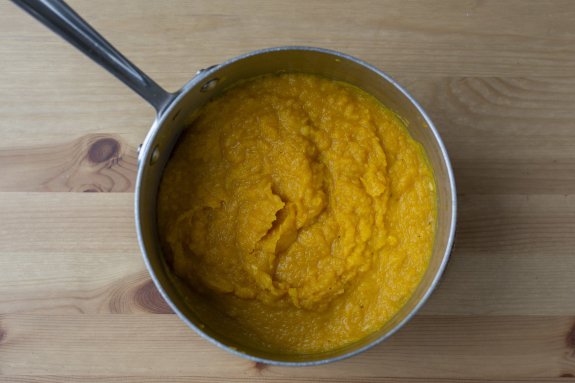 Cook the squash
In a second medium pot, heat a drizzle of oil on medium-high. Add the shallots and garlic; season with ½ the spice blend. Cook, 30 seconds to 1 minute, until fragrant. Add the squash and cover with water; season with S&P. Bring to a boil and cook, 8 to 10 minutes, until tender when pierced with a fork. Reserving 1 cup of cooking water (double for 4 portions), drain the squash and return to the pot. Add the cream and reserved cooking water; season with S&P. Using a fork (or potato masher), mash the mixture to achieve your desired consistency.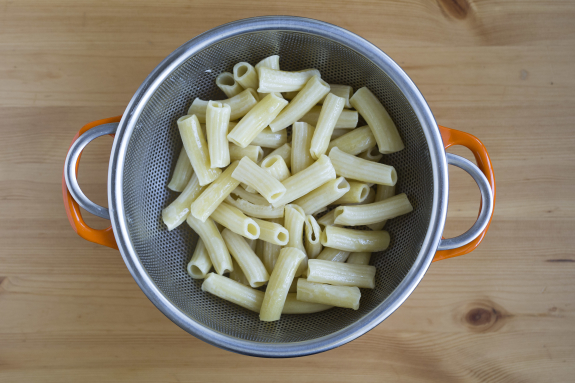 Cook the pasta
While the squash cooks, add the pasta to the pot of boiling water. Cook, 5 to 8 minutes or until al dente (still slightly firm to the bite). Drain the pasta thoroughly. Toss with a drizzle of olive oil to prevent sticking and set aside in warm spot.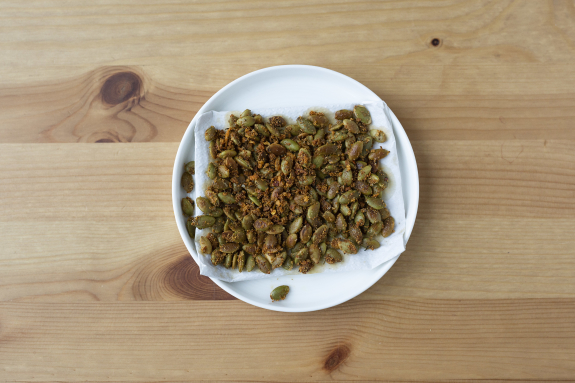 Make the spiced pepitas
While the pasta cooks, in a small pan, heat a drizzle of olive oil on medium-high. Add the pepitas and toast, stirring frequently, 3 to 5 minutes or until golden brown (be careful, the pepitas may pop as they toast). Transfer to a paper towel-lined plate and immediately season with the remaining spice blend and S&P.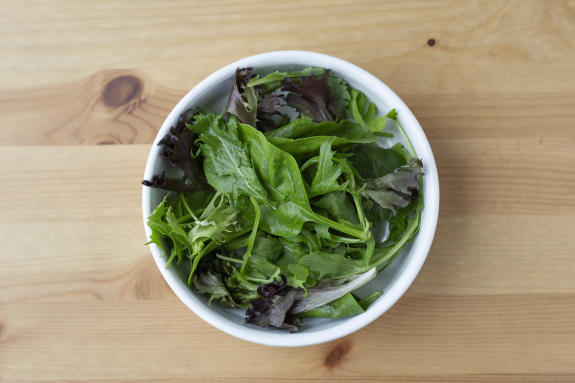 Make the salad
While the pepitas toast, in a small bowl, combine the lettuce, ½ the vinegar and 3 tbsp olive oil (double for 4 portions); season with S&P to taste.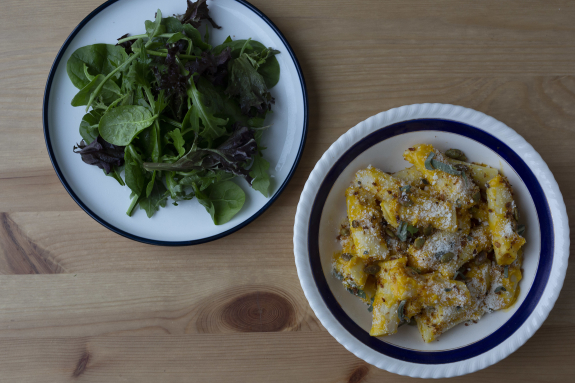 Finish the pasta & serve
To the pot of squash, add the pasta, the remaining vinegar, ½ the Parmesan and ½ the sage (roughly chop all before adding); season with S&P to taste. Return to the heat and cook, stirring frequently, 2 to 3 minutes, until the pasta is coated. Divide the finished pasta between your plates. Garnish with the ½ the pepitas, the remaining Parmesan and as much of the remaining sage as you'd like. Top the salad with the remaining pepitas and serve on the side. Bon appétit!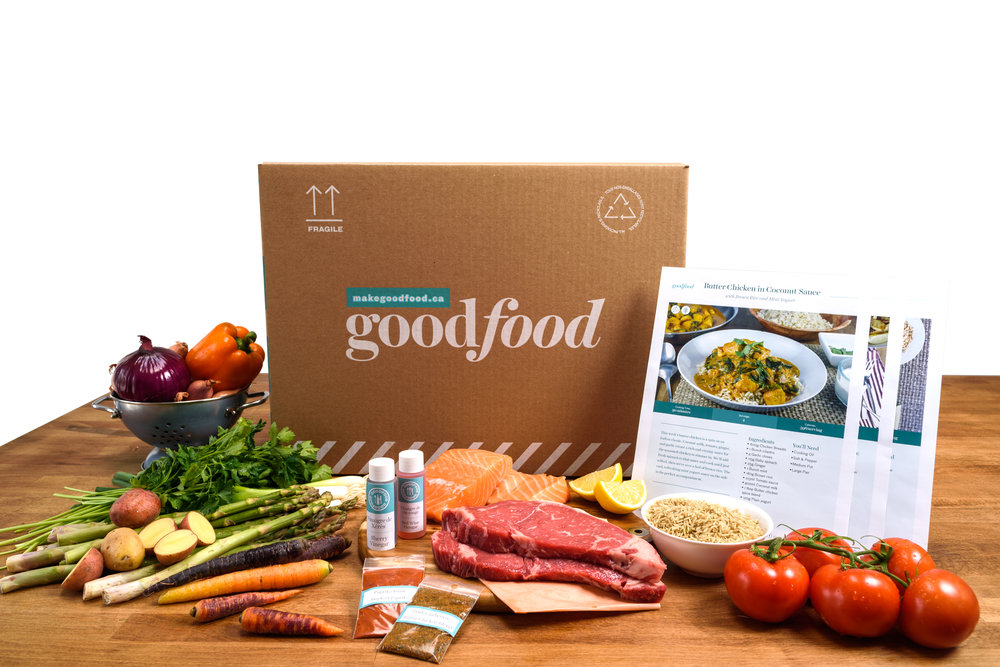 Let's get cooking
Discover a new way to cook with Goodfood: original recipes and the freshest ingredients delivered to your door every week.
Get started for just $8.75