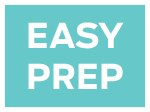 Fresh Corn Risotto
with Zucchini-Basil Sauté & Toasted Almond Slivers
Fresh Corn Risotto
with Zucchini-Basil Sauté & Toasted Almond Slivers
Craft the heavenly taste of this refreshing spring risotto in only 20 minutes by simmering fresh corn off the cob, aromatics and arborio rice until al dente. Meanwhile, quickly sauté thin slices of zucchini with garlic and a dusting of spices to top the risotto. Toasted slices of almonds make for a delightfully nutty addition to the plate, which we finish with a sprinkle of Parmesan cheese and fresh basil!
3g Corn risotto spice blend (dried parsley, dried chives, garlic powder, kosher salt)
Contains: Milk, Tree Nuts
Medium pot
Medium pan
Olive oil
Oil
2 or 4 tbsp Butter
Salt & pepper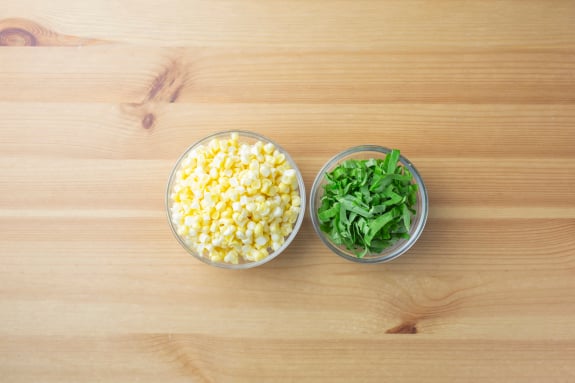 Mise en place
Shuck the corn and slice the kernels off the cob. Pick the basil leaves off the stems; roughly chop the leaves.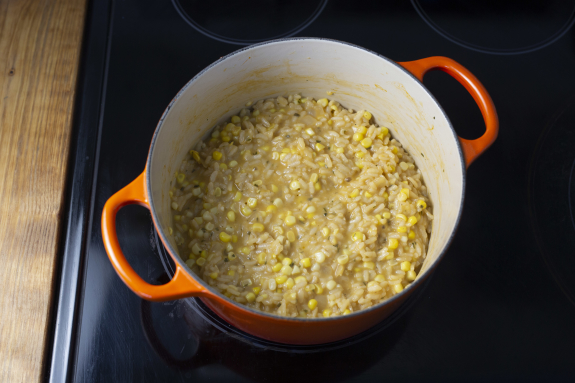 Start the risotto
In a medium pot, heat a drizzle of oil on medium-high. Add the corn, onions and ½ the garlic. Cook, stirring frequently, 2 to 3 minutes, until the corn begins to soften. Add the rice and cook while stirring, 30 seconds to 1 minute, until translucent. Add the demi-glace and 3 cups of water (double for 4 portions); season with ½ the spice blend. Bring to a boil; reduce to a simmer. Cook, stirring occasionally, 12 to 15 minutes, until most of the liquid has been absorbed and the rice is al dente. Add ½ the Parmesan and 2 tbsp butter (double for 4 portions); stir to combine and season with S&P.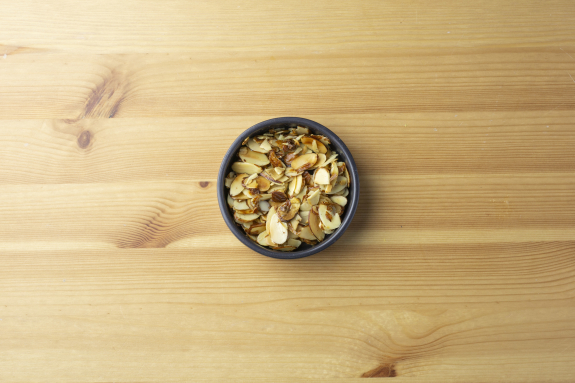 Toast the almonds
While the risotto cooks, heat a medium dry pan on medium. Add the almonds and toast, stirring occasionally, 3 to 5 minutes, until lightly browned and fragrant. Transfer immediately to a bowl; drizzle with olive oil and season with S&P. Wipe out and reserve the pan.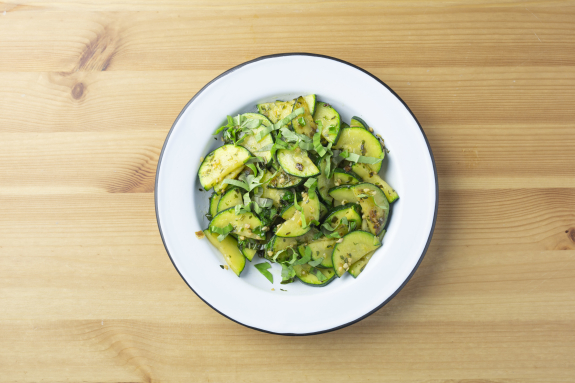 Cook the zucchini
In the same pan, heat a drizzle of olive oil on medium-high. Add the remaining garlic and cook, stirring frequently, 30 seconds to 1 minute, until fragrant. Add the zucchini; season with the remaining spice blend and S&P to taste. Cook, stirring occasionally 2 to 4 minutes, until softened and beginning to brown. Transfer to a bowl and add ½ the basil.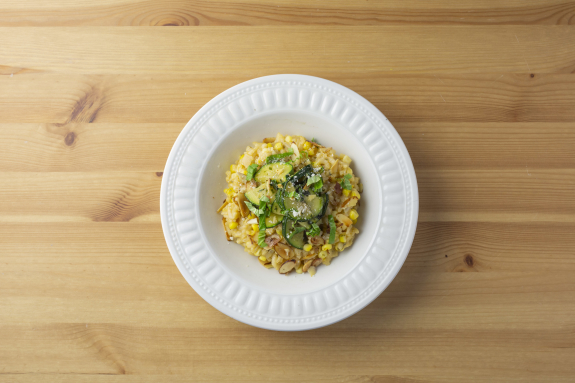 Plate your dish
Divide the finished corn risotto between your plates. Top with the sautéed zucchini and toasted almonds. Garnish with the remaining Parmesan and basil. Bon appétit!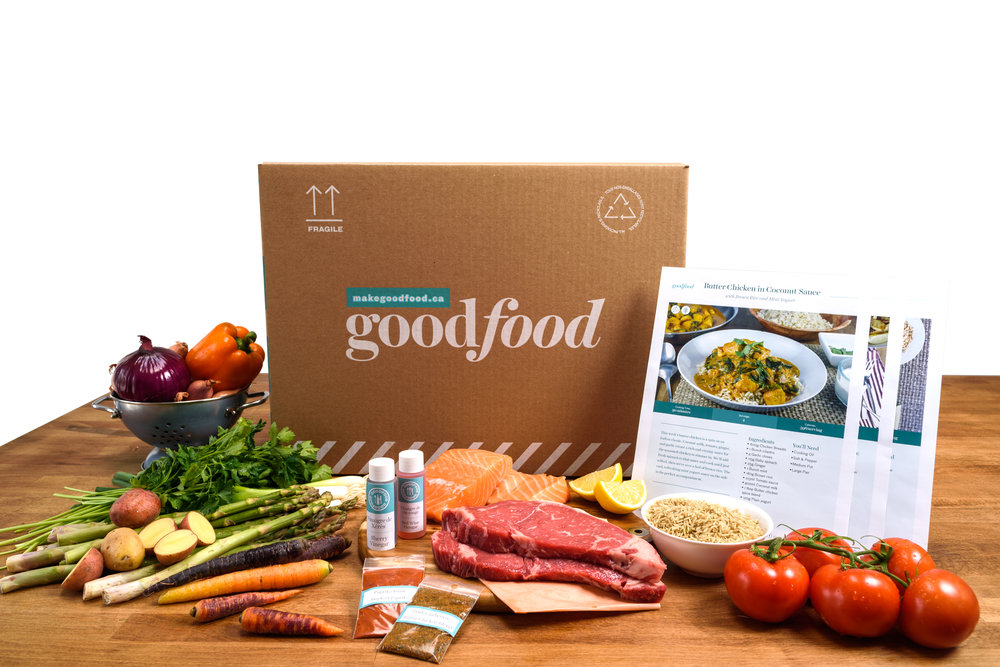 Let's get cooking
Discover a new way to cook with Goodfood: original recipes and the freshest ingredients delivered to your door every week.
Get started for just $4.99