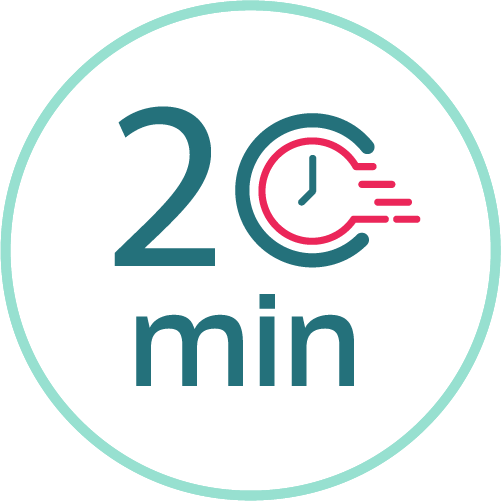 Charred Asparagus with Organic Lentils
Watermelon Radish & Chive-Buttermilk Dressing
Charred Asparagus with Organic Lentils
Watermelon Radish & Chive-Buttermilk Dressing
Radiant with the colour of a summer garden, this jewel-toned vegetarian dinner tastes as bright and fresh as it looks. Organic beluga lentils seasoned with garlic are an excellent source of protein, and are a light yet hearty base for BBQ charred asparagus, crunchy, peppery watermelon radish and fresh green watercress. Add some creaminess and garlicky tang with a chive and buttermilk vinaigrette spooned over the top, and garnish with chives for a little extra kick. We think this elegant dinner is best enjoyed al fresco. Cheers!
1 Garlic clove

1 Bunch of chives

½ Bunch of asparagus

60g Watercress

1 Watermelon radish

5ml Apple cider vinegar

5g Brown sugar

220g Organic beluga lentils

43ml Sour cream

30ml Buttermilk

6g Charred asparagus spice blend (chives, parsley, mustard, garlic powder, onion powder, brown sugar, kosher salt)
Contains: Gluten, Milk, Mustard, Sulphites, Wheat
Medium pot
Large grill pan
Strainer
Olive oil
Oil
Salt & pepper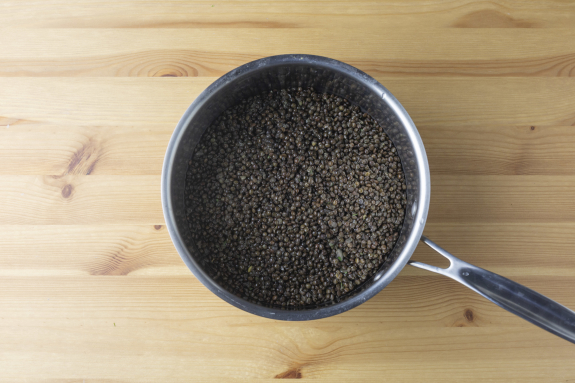 Cook the lentils
Using the side of your knife, smash the garlic clove. To a medium pot, add the lentils (rinse before adding) and smashed garlic and cover with water; season with S&P. Bring to a boil, then reduce the heat to a simmer. Cook, 14 to 16 minutes, until the lentils are tender. Drain thoroughly; remove and discard the garlic clove. Return the cooked lentils to the pot; drizzle with olive oil and season with ⅓ of the spice blend and S&P to taste. Set aside to cool.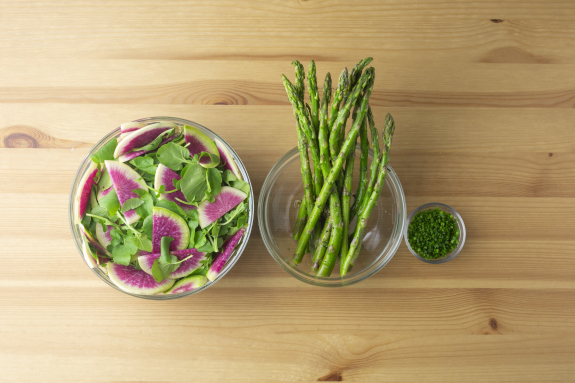 Mise en place
Heat your BBQ on high, making sure to oil it first. While the lentils cook, snap off and discard the woody ends of the asparagus; toss with a drizzle of oil and season with ½ the remaining spice blend and S&P to taste. Halve the radish; thinly slice into half-moons. Combine the radishes with the watercress. Thinly slice the chives.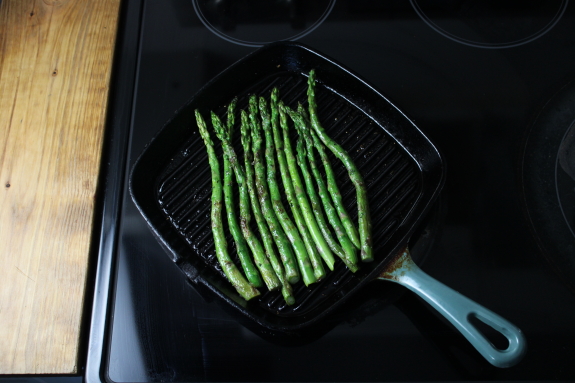 Grill the asparagus
Add the seasoned asparagus to the BBQ (or to a large grill pan, heating a drizzle of oil on medium-high first). Cook, turning occasionally, 3 to 5 minutes, until browned and cooked through. Transfer to a plate, drizzle with olive oil and season with S&P to taste.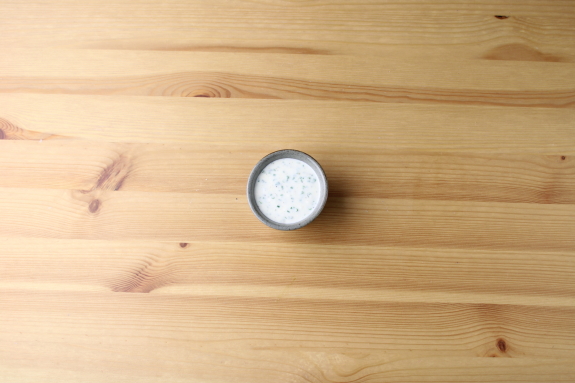 Make the chive-buttermilk dressing
While the asparagus cooks, in a small bowl, combine the buttermilk, vinegar, sour cream, ⅔ of the chives, brown sugar and 1 tbsp olive oil (double for 4 portions); season with the remaining spice blend and S&P to taste.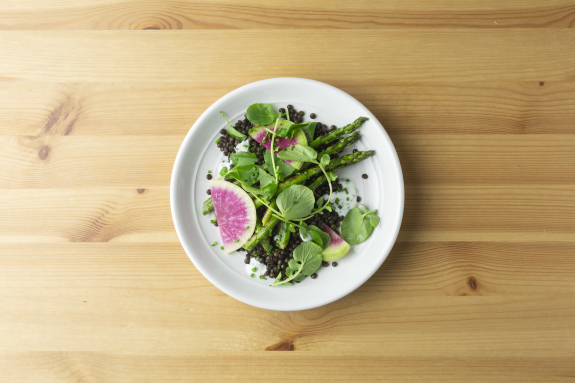 Assemble & serve
On a large serving platter, spread out the cooled lentils. Top with the charred asparagus and the watercress-radish mixture; drizzle with olive oil and season with S&P to taste before adding. Spoon as much of the vinaigrette over the lentils and vegetables as you'd like. Garnish the dish with the remaining chives. Bon appétit!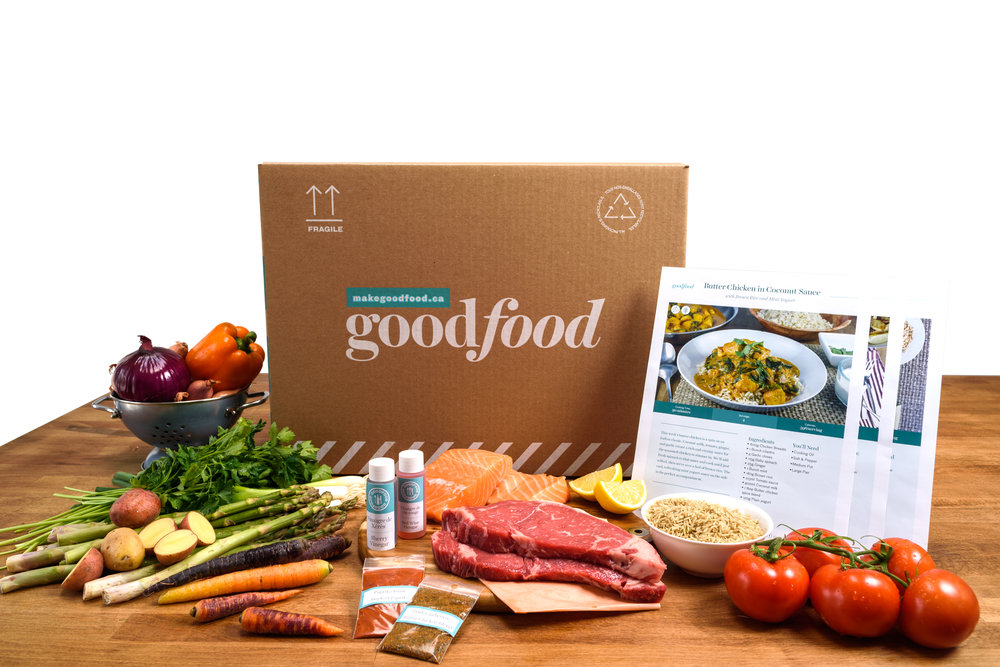 Let's get cooking
Discover a new way to cook with Goodfood: original recipes and the freshest ingredients delivered to your door every week.
Get started for just $4.99