Blueberry & Goat Cheese Grilled Flatbreads
with Caramelized Onions & Radicchio
Blueberry & Goat Cheese Grilled Flatbreads
with Caramelized Onions & Radicchio
When blueberries are in season, anything goes. In this wondrous warm-weather recipe, we're topping pillowy grilled naan bread with handfuls of just-picked blueberries, sweet caramelized onions, rich goat cheese and a generous drizzle of honey. Topped with a beautiful brushstroke of purple radicchio salad, these sweet and savoury flatbreads are sure to be one of the most enduring memories of your summer!
Large pan
Olive oil
Salt & pepper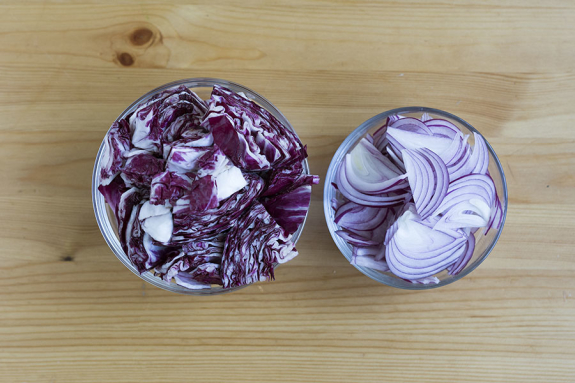 Mise en place
Heat your BBQ on high, making sure to oil it first (or preheat the oven to 400°F). Peel, halve and thinly slice the onion. Roughly chop the radicchio, discarding the core.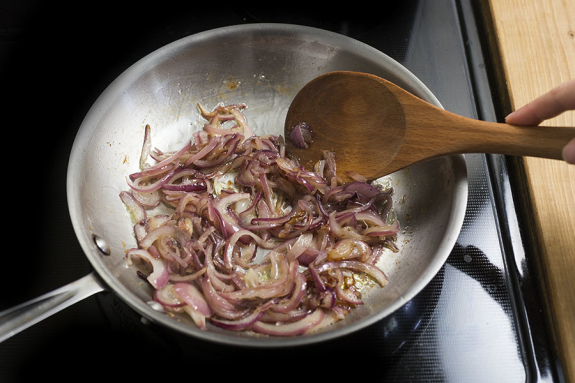 Caramelize the onions
In a large pan, heat a drizzle of olive oil on medium. Add the onions and cook, stirring occasionally, 8 to 10 minutes, until lightly browned. Add 2 tbsp of water (double for 4 portions). Cook, stirring frequently and scraping up the browned bits from the bottom of the pan, 2 to 4 minutes, until the onion is very tender; season with S&P to taste.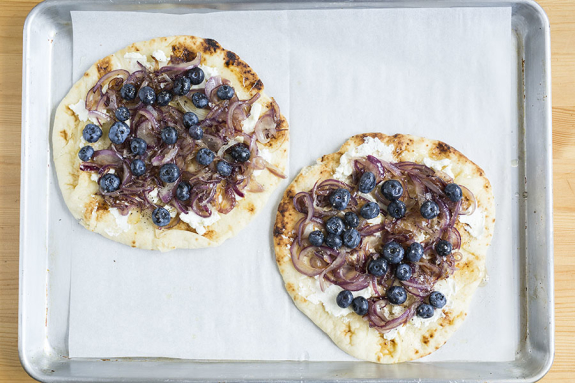 Assemble the flatbreads
Brush the naan lightly with olive oil. Spread the goat cheese over each naan and top with the caramelized onions and blueberries. Drizzle with the honey; season with S&P.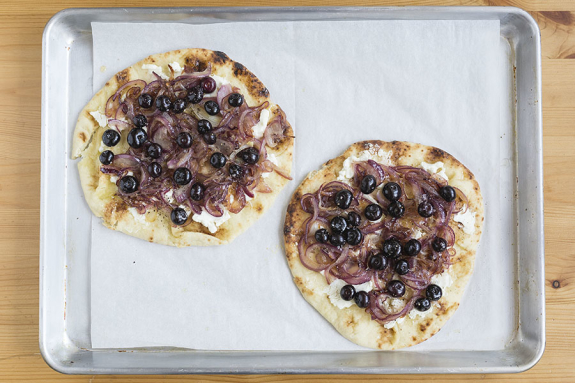 Grill the flatbreads
Transfer the flatbreads directly onto the BBQ. Cook, 3 to 5 minutes, until the edges are brown and crispy (or cook in the oven for 8 to 10 minutes, until the edges are golden brown).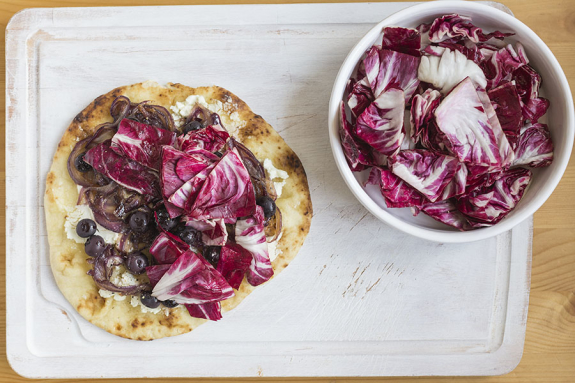 Finish & serve
In a large bowl, toss the radicchio with the vinegar and a drizzle of olive oil; season with S&P to taste. Top each flatbread with the dressed radicchio. Cut the flatbreads into wedges and serve immediately with any remaining radicchio on the side. Bon appétit!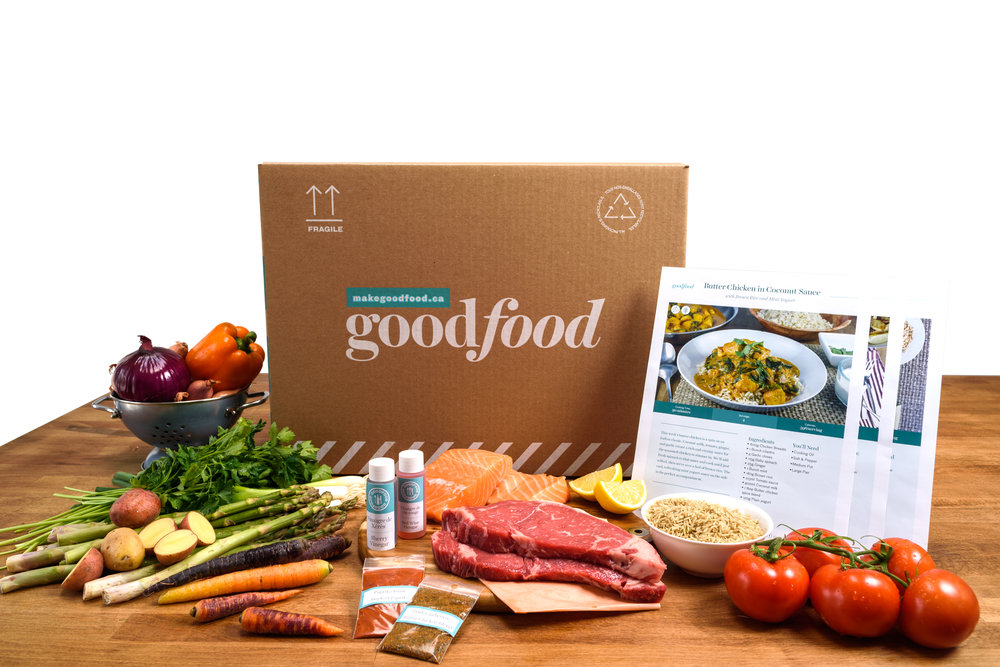 Let's get cooking
Discover a new way to cook with Goodfood: original recipes and the freshest ingredients delivered to your door every week.
Get started for just $8.75