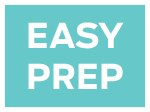 Beet-Carrot Fritters with Sweet Chili Yogurt Sauce
& Baby Lettuce Salad
Beet-Carrot Fritters with Sweet Chili Yogurt Sauce
& Baby Lettuce Salad
If you must eat your vegetables, surely a fritter is the way to go! We're partial to these, in which earthy beets, sweet carrots, fresh cilantro and punchy scallions are combined with protein-packed chickpea flour and shallow-fried until crispy and lightly browned. Serve them with a sweet-n-savoury yogurt dip and a side salad of baby lettuce and crunchy radish for a vegetarian dinner that really hits the spot—all in only 15 minutes.
1 Bunch of cilantro

2 Scallions

60g Sliced radishes

200g Julienned carrots

100g Julienned beets

90g Baby lettuce

15ml Apple cider vinegar

45ml Sweet chili sauce

100g Chickpea flour

100g Greek yogurt

4g Beet-carrot fritter spice blend (onion, garlic, cumin, kosher salt, black pepper, smoked paprika)
Contains: Egg, Milk, Sulphites
Large high-sided pan
Olive oil
Oil
Salt & pepper
1 or 2 Eggs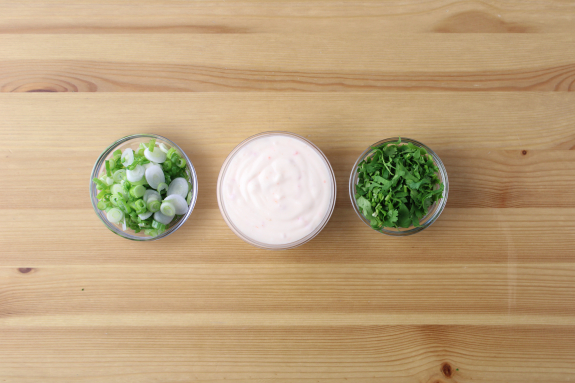 Mise en place
Cut off and discard the root end of the scallions; thinly slice. Finely chop the cilantro leaves and stems. In a medium bowl, combine the sweet chili sauce and yogurt; season with S&P to taste.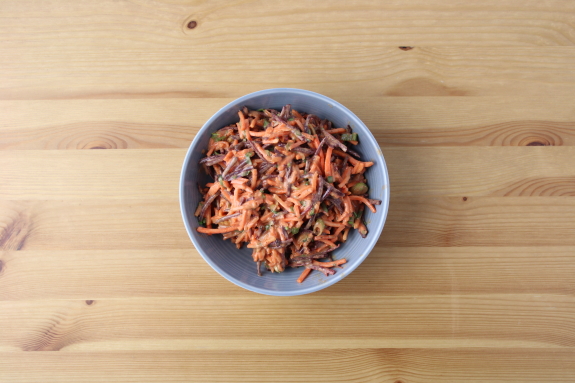 Make the fritters
In a large bowl, combine the carrots, beets, chickpea flour, ½ the cilantro and ½ the scallions; season with the spice blend and S&P. Stir to combine. In a small bowl, beat together the egg and 2 tbsp of water (double for 4 portions). Add the egg mixture to the vegetables and flour and stir to combine. Set aside to rest for 5 minutes.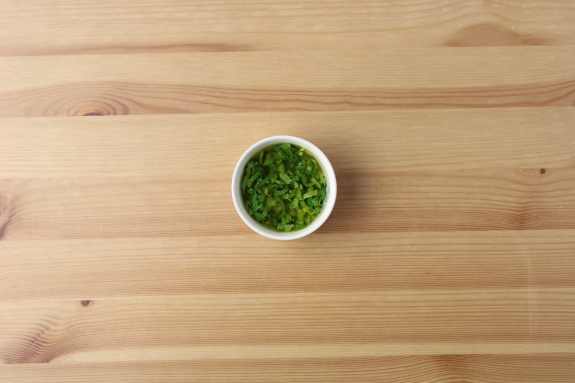 Make the vinaigrette
While the batter rests, in a small bowl, combine the vinegar, remaining cilantro and 3 tbsp olive oil (double for 4 portions); season with S&P.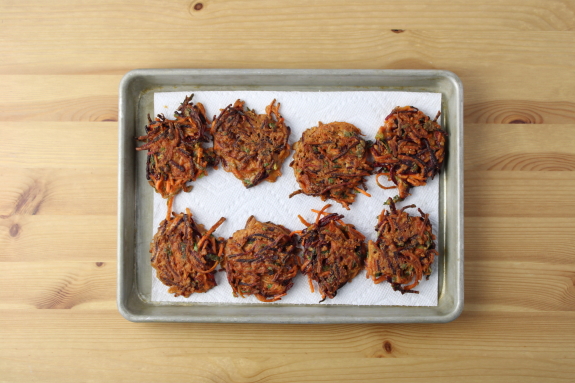 Cook the fritters
In a large high-sided pan, heat a thin layer of oil on medium. Working in batches, carefully spoon ¼ cup portions of the carrot-beetroot mixture into the pan, flattening the fritters with the back of a wet spoon until around ¼ inch thick. Cook, 2 to 4 minutes per side, or until golden brown and cooked through. Transfer the cooked fritters to a paper towel-lined plate and season lightly with salt. Set aside in a warm spot.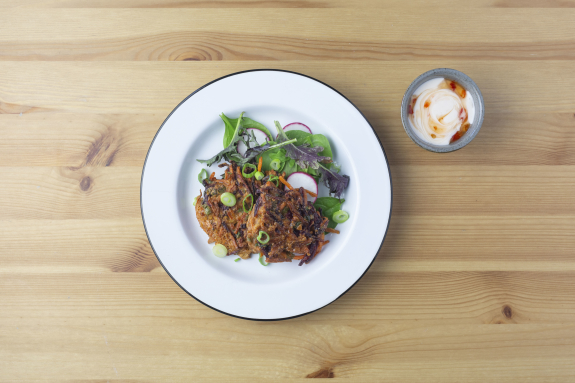 Finish & serve
In a large bowl, combine the radishes, lettuce and as much of the vinaigrette as you'd like. Toss to combine and season with S&P to taste. Divide the finished fritters and salad between your plates. Garnish with remaining scallions. Serve with the sweet chili yogurt sauce for dipping on the side. Bon appétit!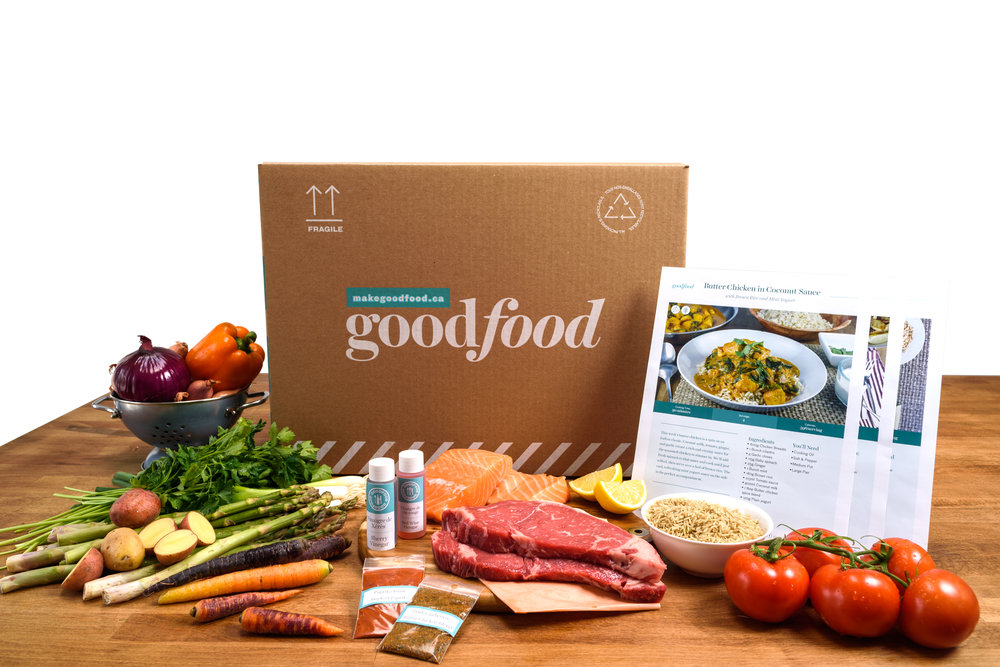 Let's get cooking
Discover a new way to cook with Goodfood: original recipes and the freshest ingredients delivered to your door every week.
Get started for just $4.99