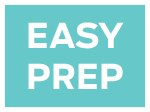 Beef Kefta Kebabs with Sweet Pepper Hummus
Creamy Cabbage Salad & Kale Tabbouleh
Beef Kefta Kebabs with Sweet Pepper Hummus
Creamy Cabbage Salad & Kale Tabbouleh
Kefta-spiced beef kebabs, red pepper hummus and bright side salads bring the flavours of the Middle East to your weeknight dinner plate tonight. Barbecued beef takes on plenty of chargrilled smokiness, while a tangy tabbouleh and a colourful cabbage slaw add summer freshness. We're particularly excited about the red pepper hummus; made with ajvar, a red pepper sauce native to Serbia, combined with our chickpea purée, it becomes a robust and creamy base, waiting to be scooped up by fluffy grilled pita.
285g Ground beef

100g Shredded red cabbage

1 Bunch of parsley

1 Tomato

100g Chopped kale

30ml Creamy sumac dressing

30ml Mayonnaise

120g Hummus

30ml Ajvar

2 Artisanal pita

4 Bamboo skewers

8g Beef kefta kebab spice blend (paprika, black pepper, cardamom, cumin, lemon peel, cloves, coriander seeds, nutmeg, cinnamon, kosher salt)
Contains: Egg, Gluten, Sesame Seeds, Sulphites, Wheat
Large grill pan
Olive oil
Oil
Salt & pepper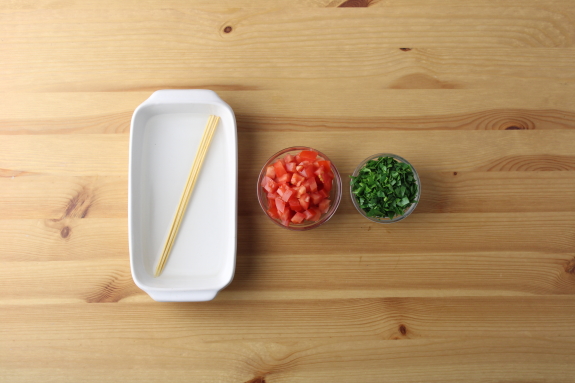 Mise en place
Heat your BBQ on high, making sure to oil it first. Small dice the tomato. Roughly chop the parsley leaves and stems. Set the bamboo skewers in a shallow bowl and cover with water.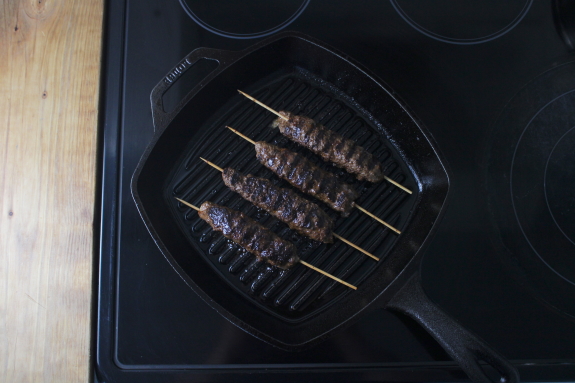 Make the kebabs
In a large bowl, combine the ground beef and ½ the ajvar; season with ⅔ of the spice blend and S&P to taste. Shape the seasoned beef into sausages of equal size and skewer them (draining the skewers before using). Add the prepared kebabs* to the BBQ (or to a large grill pan, heating a drizzle of oil on medium-high first). Cook, 3 to 5 minutes per side, until cooked through. Transfer to a plate and set aside in a warm spot. Wipe out and reserve the pan (if using).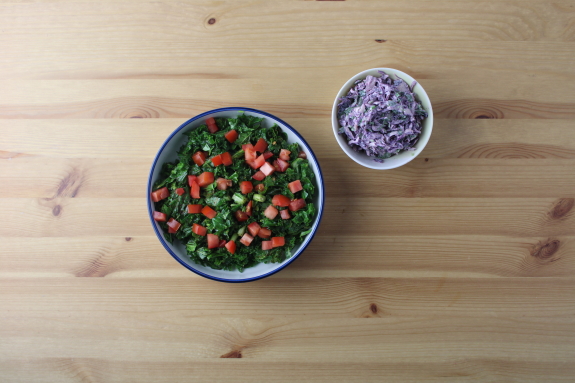 Make the salads
While the kebabs cook, in a large bowl, combine the kale and all but 1 tsp of the dressing (reserve double the dressing for 4 portions). Massage with your hands, 1 to 2 minutes, until the kale is wilted. Add the tomatoes and ⅔ of the parsley; season with the remaining spice blend and S&P to taste. Toss to combine thoroughly. In another bowl, combine the cabbage, mayonnaise, remaining parsley and dressing and a drizzle of olive oil; season with S&P to taste and toss to combine.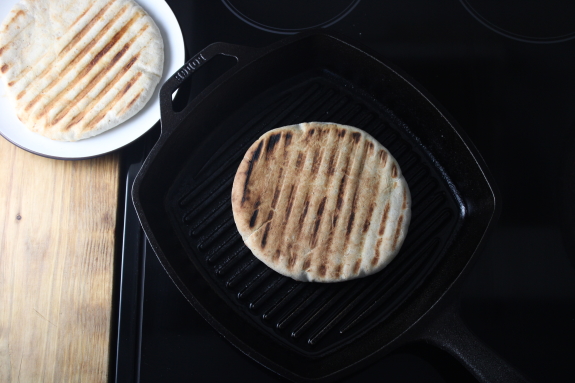 Grill the pita
Add the pita to the BBQ (or to the reserved pan on medium-high) and grill, 1 to 2 minutes per side, until warmed through. Transfer to a cutting board and cut into wedges.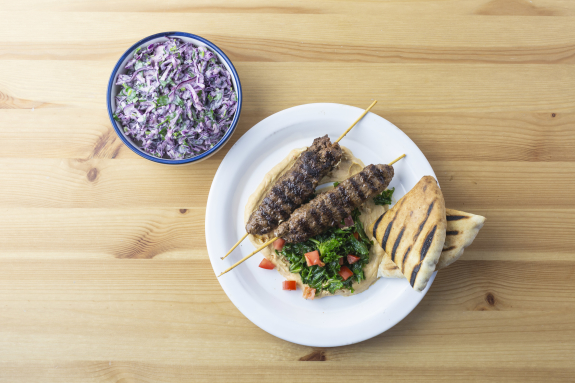 Finish & serve
In a small bowl, combine the hummus and remaining ajvar; season with S&P to taste. Divide the finished hummus between your plates and spread out in a large circular motion. Top with the grilled kebabs and pita wedges. Serve the salads on the side. Bon appétit!
*Health Canada recommends cooking ground beef to a minimum internal temperature of 71°C.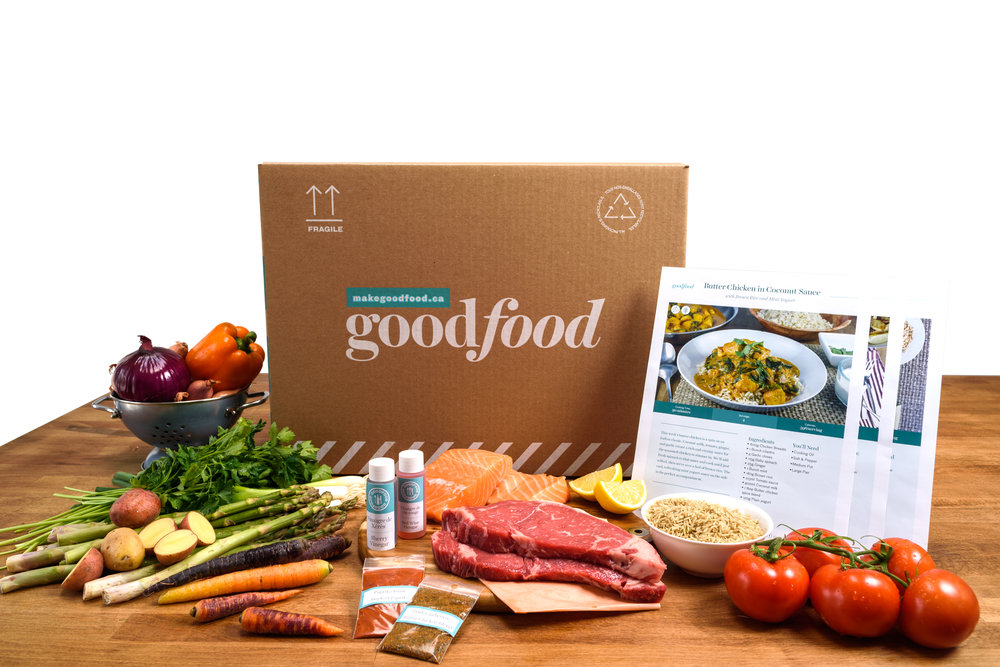 Let's get cooking
Discover a new way to cook with Goodfood: original recipes and the freshest ingredients delivered to your door every week.
Get started for just $4.99