Bacon & Shrimp Caesar Salad
with Homemade Garlic Croutons
Bacon & Shrimp Caesar Salad
with Homemade Garlic Croutons
The Caesar salad is a dish we all know and love, but who says you need to eat it the same way every time! Our Goodfood culinary team has worked their magic once again with this fabulous medley. Seared shrimp and smoky bacon are front and center of this protein packed version. Leafy green, crunchy garlic croutons and a creamy dressing are the final components of this salad that every member of the family will absolutely adore!
4 Bacon slices

450g Shrimps

2 Garlic cloves

1 Lemon

1 Bunch of chives

1 Lettuce

5ml Dijon mustard

75ml Mayonnaise

25g Parmesan

1 Mini-baguette
Large pan
Zester
Whisk
Olive oil
Salt & pepper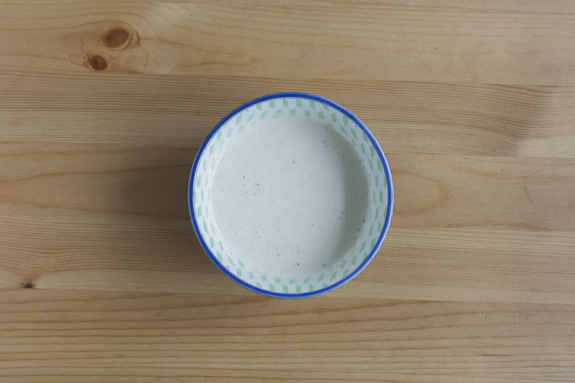 Make the Caesar dressing
Zest and juice the lemon. Mince the garlic. In a bowl, combine the lemon juice and zest with 1⁄2 the garlic (or to taste), mayo, Dijon and 3⁄4 of the Parmesan. Whisk in 1 tbsp of olive oil; season with S&P and stir well to combine.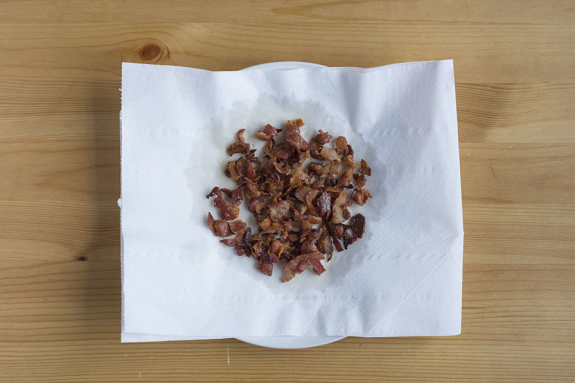 Cook the bacon
In a large pan, heat a small drizzle of olive oil on medium-high. Small dice the bacon. Add the bacon to the pan and cook, 3 to 5 minutes, until golden and crispy. Remove the bacon, leaving any drippings behind in the pan, and transfer to a paper towel-lined plate.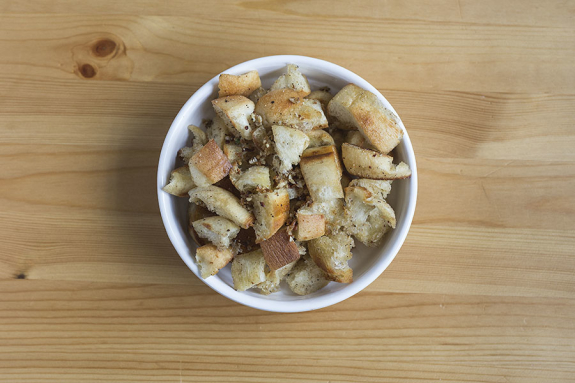 Make the croutons
Heat the pan of bacon drippings on medium-high. Dice the bread into bite-sized pieces. Working in batches if necessary, add the bread pieces to the pan in a single layer and season with S&P. Toast, 5 to 7 minutes, stirring often, until golden brown (add more oil if necessary). Add the remaining garlic to the pan and cook for 1 minute, stirring frequently. Transfer to a bowl and wipe out the pan.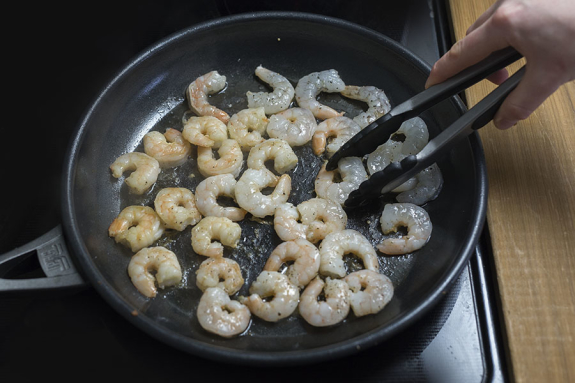 Cook the shrimp
In the reserved pan, heat a drizzle of olive oil on medium-high. Pat the shrimp dry with paper towel and remove the shells from the tail; season with S&P. Add the shrimp to the pan and cook, 3 to 4 minutes, turning over halfway through, until cooked through.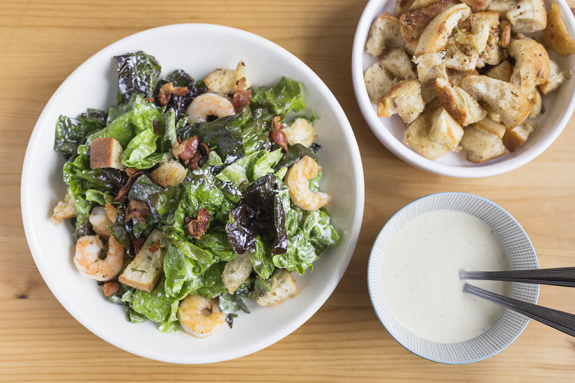 Make the salad & serve
Roughly chop the lettuce, discarding the root ends. Finely chop the chives. In a bowl, toss the lettuce with as much dressing as you'd like. Add the bacon, shrimp and croutons; season with S&P to taste and toss well to combine. Sprinkle with the remaining Parmesan, and the chives. Bon appétit!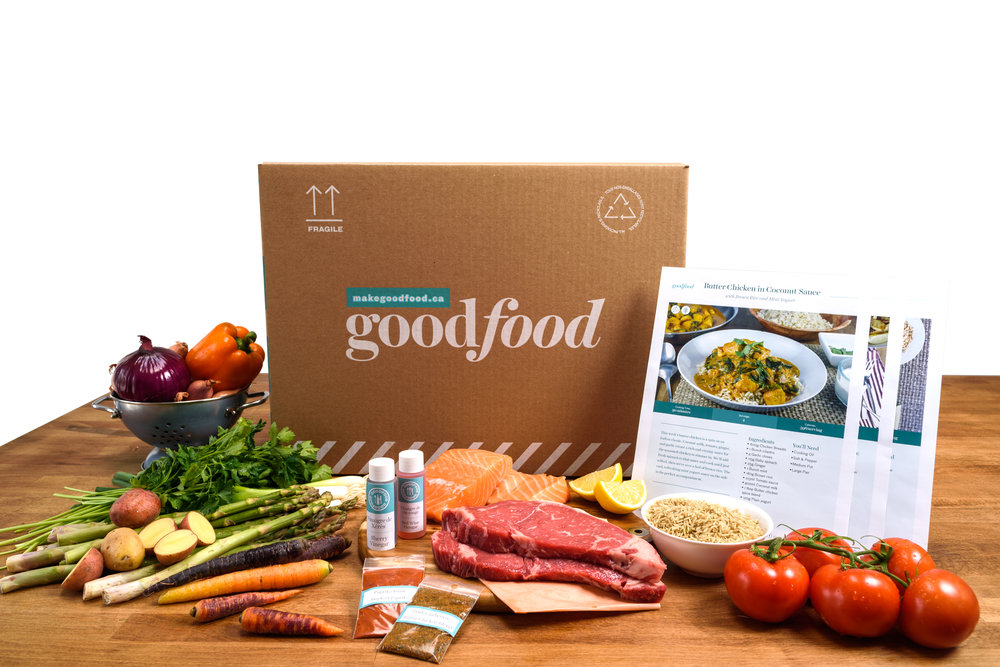 Let's get cooking
Discover a new way to cook with Goodfood: original recipes and the freshest ingredients delivered to your door every week.
Get started for just $4.99