Apple Cider-Glazed Chicken
with Roasted Root Vegetables
Apple Cider-Glazed Chicken
with Roasted Root Vegetables
We're cooking up a feast of succulent, glazed chicken and flavourful root vegetables tonight! We'll sear the chicken thighs to ensure a crispy exterior and coat them in sauce that gets a zip from apple cider vinegar and Dijon mustard. A variety of scrumptious, seasonal veggies brings a warm, delicious balance to this meal. Approximately 600 calories per portion.
600g Boneless Chicken Thighs (Canadian raised)
Olive oil & Butter
Salt & Pepper
Large pan
Sheet pan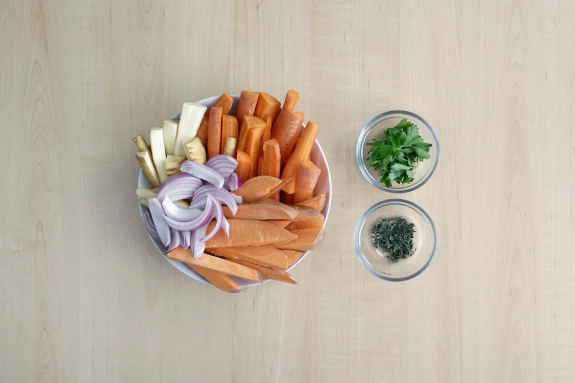 Mise en place
● Preheat the oven to 475°F. Wash and dry the fresh produce.
● Combine in a large bowl: Cut the parsnips, carrots and sweet potatoes into 1-inch-wide wedges. Peel the onion and cut into 1-inch-wide wedges; separate the layers.
● Pick the thyme and parsley leaves off the stems; discard the stems.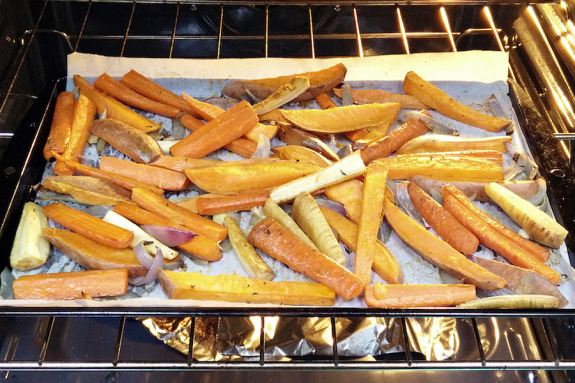 Roast the vegetables
● In a large bowl, toss the parsnips and the carrots with ½ of the thyme and a drizzle of olive oil. Season with S&P.
● In another large bowl, toss the sweet potato and the onion with a drizzle of olive oil and season with S&P.
● Arrange the seasoned parsnips and carrots in a single, even layer on a lined baking sheet. Bake for 5 minutes.
● Add the seasoned sweet potato and onion to the sheet pan with the rest of the vegetables and bake, 25 to 27 minutes more (flipping halfway through), or until browned and tender when pierced with a fork.
● Remove from the oven and set aside in a warm spot.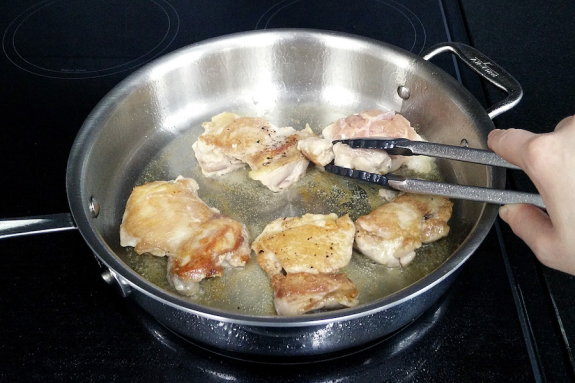 Cook the chicken
● While the vegetables roast, in a large pan, heat a drizzle of olive oil on medium-high until hot.
● Pat the chicken dry with paper towels; season with S&P on all sides. Trim off any unwanted fat.
● Working in two batches if necessary (to not overcrowd the pan), add the seasoned chicken to the hot pan. Cook 4 to 5 minutes per side, or until browned and just cooked through.
● Transfer the cooked chicken to a plate, drain off any excess fat from the pan leaving any browned bits (or fond) at the bottom.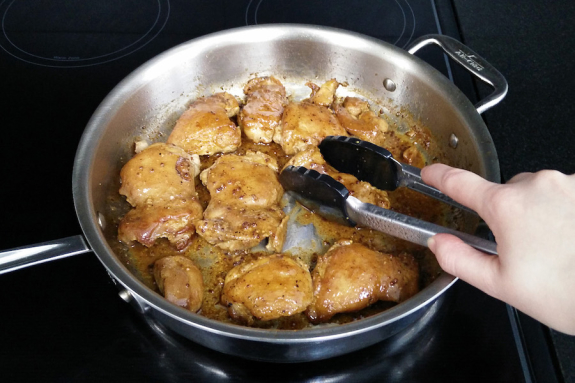 Make the glaze & finish the chicken
● To the pan of fond, add the demi-glace, apple cider vinegar, mustard and ½ cup of water.
● Cook, stirring frequently and scraping up any fond from the bottom of the pan, 1 to 3 minutes, or until the liquid is slightly reduced in volume.
● Add 4 tbsp of butter and the cooked chicken to the glaze. Cook, spooning the glaze over the chicken, 1 to 2 minutes, or until well coated.
● Remove from the heat and season with S&P to taste.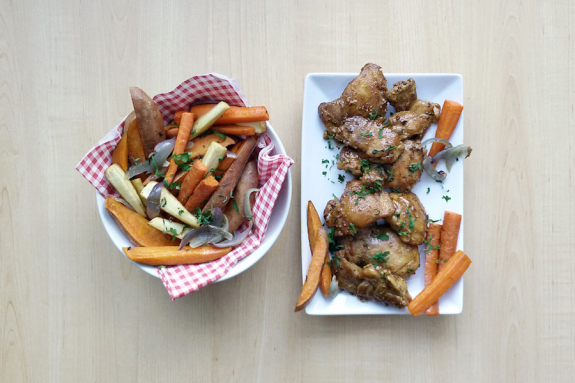 Serve your dish
● Transfer the finished chicken and roasted vegetables to a serving dish; top with the glaze from the pan.
● Garnish with the parsley (roughly chop just before serving) and remaining thyme. Enjoy!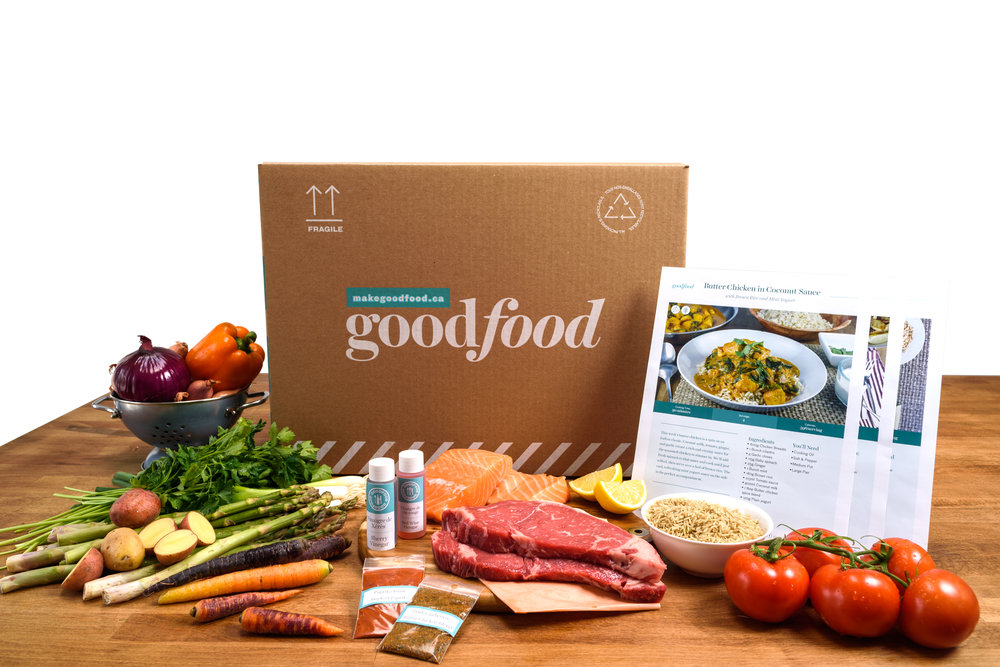 Let's get cooking
Discover a new way to cook with Goodfood: original recipes and the freshest ingredients delivered to your door every week.
Get started for just $4.99